Streak to AL pennant defined 2014 for Royals
Shut-down relief, dazzling defense and timely hitting brought World Series back to KC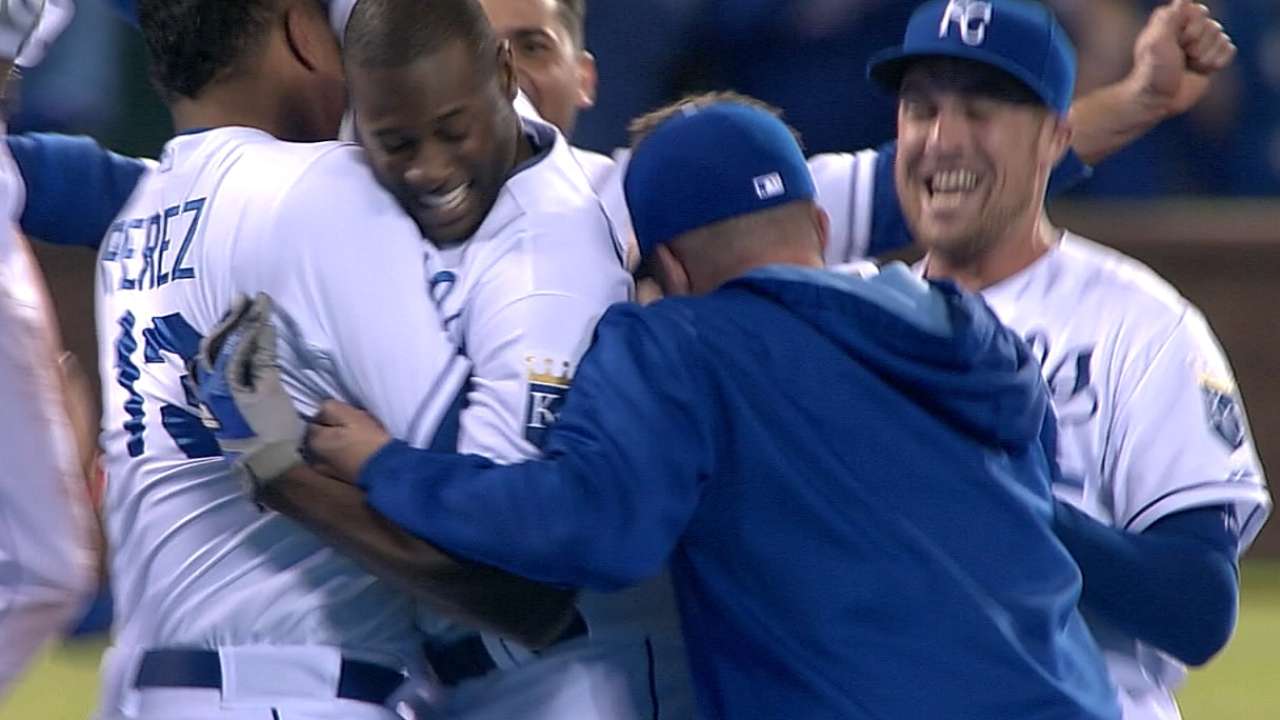 What can be said about the 2014 Kansas City Royals that can even attempt to put into words what America saw throughout October? Ned Yost's plucky bunch emerged as a tight-knit, rapidly improving baseball team with one common goal and one nasty bullpen arm after another.
They entered the year coming off a promising 2013 that saw them win 86 games. They had their ups and downs throughout 2014 and managed to sneak into the playoffs via the Wild Card after finishing second to the Tigers in the American League Central, putting playoff baseball on the Kauffman Stadium field for the first time since the 1985 team walked off that ballpark's then-artificial surface as World Series champions.
More
Doug Miller is a reporter for MLB.com. Follow him on Twitter @DougMillerMLB. This story was not subject to the approval of Major League Baseball or its clubs.