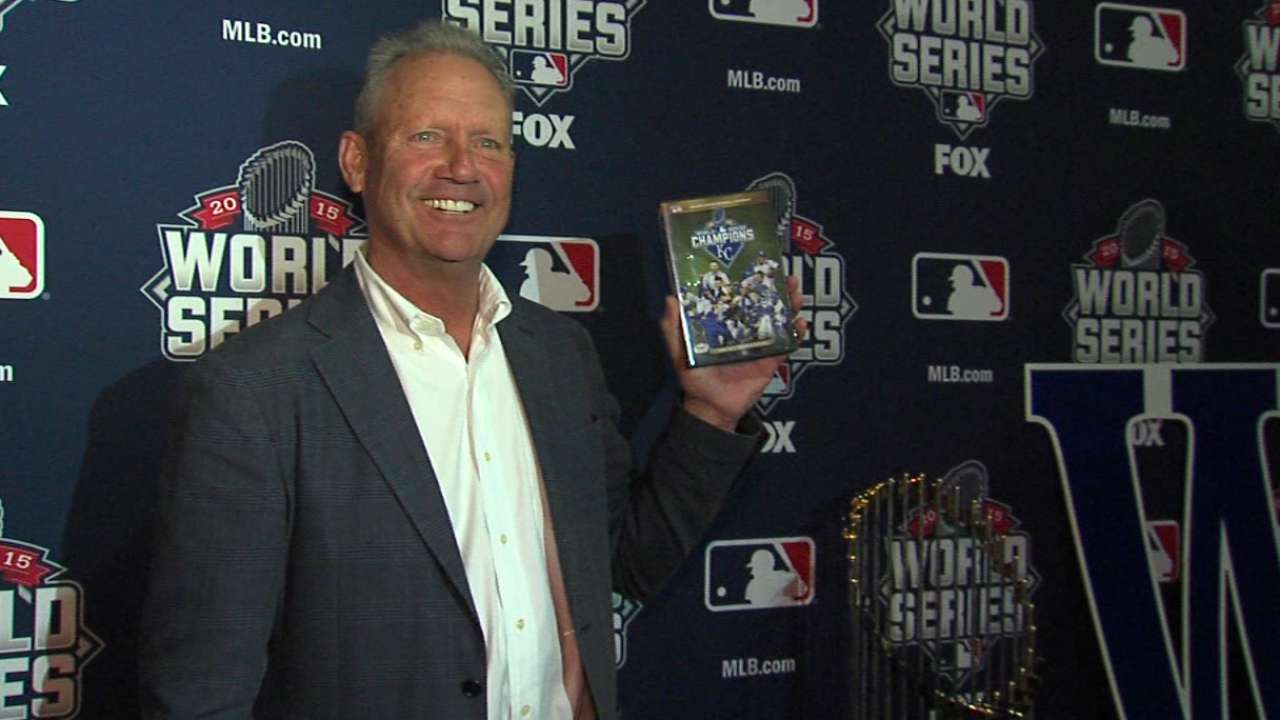 KANSAS CITY -- Royals owner David Glass has always enjoyed watching dramatic films with happy endings and thus could hardly wait for Monday's blue carpet premiere of "The 2015 World Series," produced by MLB Network.
"It's even more fun, knowing how it comes out," Glass said. "It got a little stressful as we were going through it. All the stress is gone now. I can watch the DVD and enjoy every bit of it."
More
Robert Falkoff is a contributor to MLB.com. This story was not subject to the approval of Major League Baseball or its clubs.