Morales building case for Comeback Player award
Royals' DH homers off Tropicana Field catwalk in win over Rays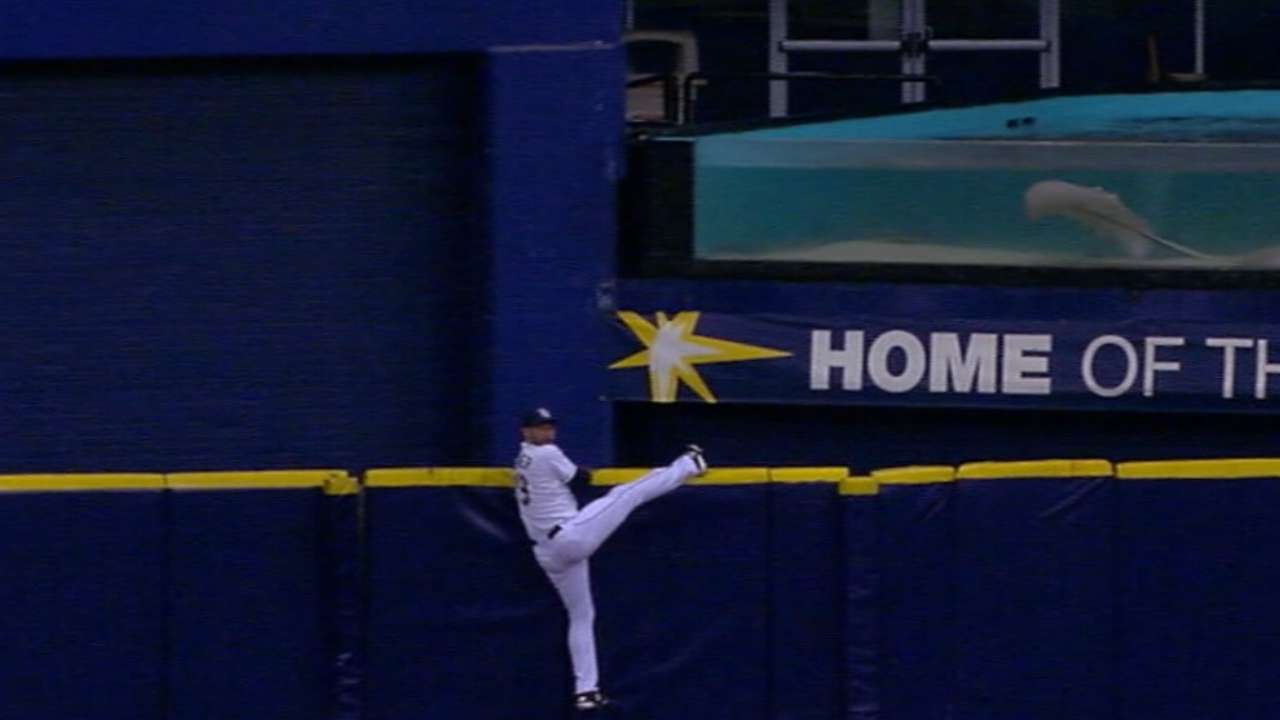 ST. PETERSBURG -- Kendrys Morales isn't an attorney, but when it comes to Comeback Player of the Year consideration, the Royals' designated hitter is making quite an argument.
The lastest case in point? Morales' two-out, two-run blast off the Tropicana Field catwalk in the third inning Friday night that powered the Royals to a 3-2 victory over the Rays.
More
Michael Kolligian is a contributor to MLB.com. This story was not subject to the approval of Major League Baseball or its clubs.