Morales' bat gets going, but he, KC can't capitalize
Slugger reaches 4 times, but tagged out twice as Royals held to his solo homer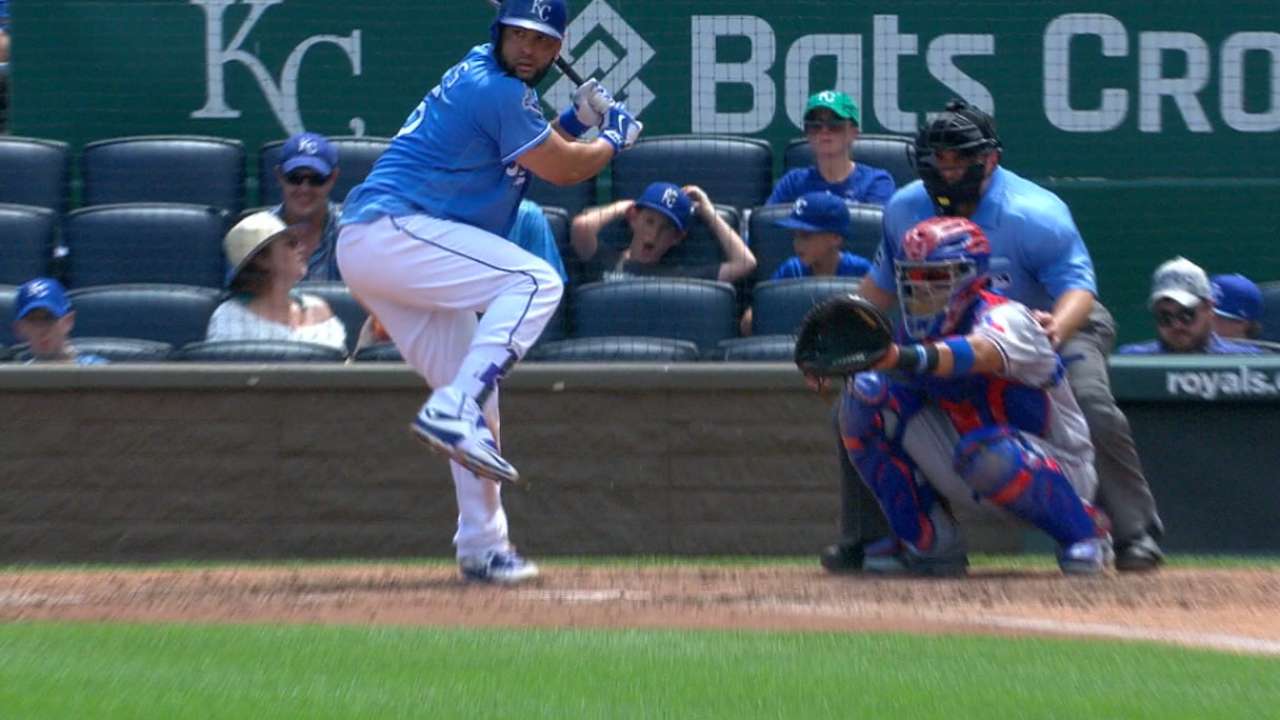 KANSAS CITY -- While the Royals are known for their "keep the line moving" offensive mentality, their struggles have come in a similar fashion.
Despite getting the leadoff man on five times Sunday, the Royals managed to tally only a run on Kendrys Morales' homer in their 2-1 loss to the Rangers. They ended up stranding seven runners on base, making the last out of the game with runners on first and second.
More
Scott Chasen is a reporter for MLB.com based in Kansas City. This story was not subject to the approval of Major League Baseball or its clubs.