Hosmer looks back on Royals' 'incredible ride'
First baseman excited for upcoming season after club's successful '14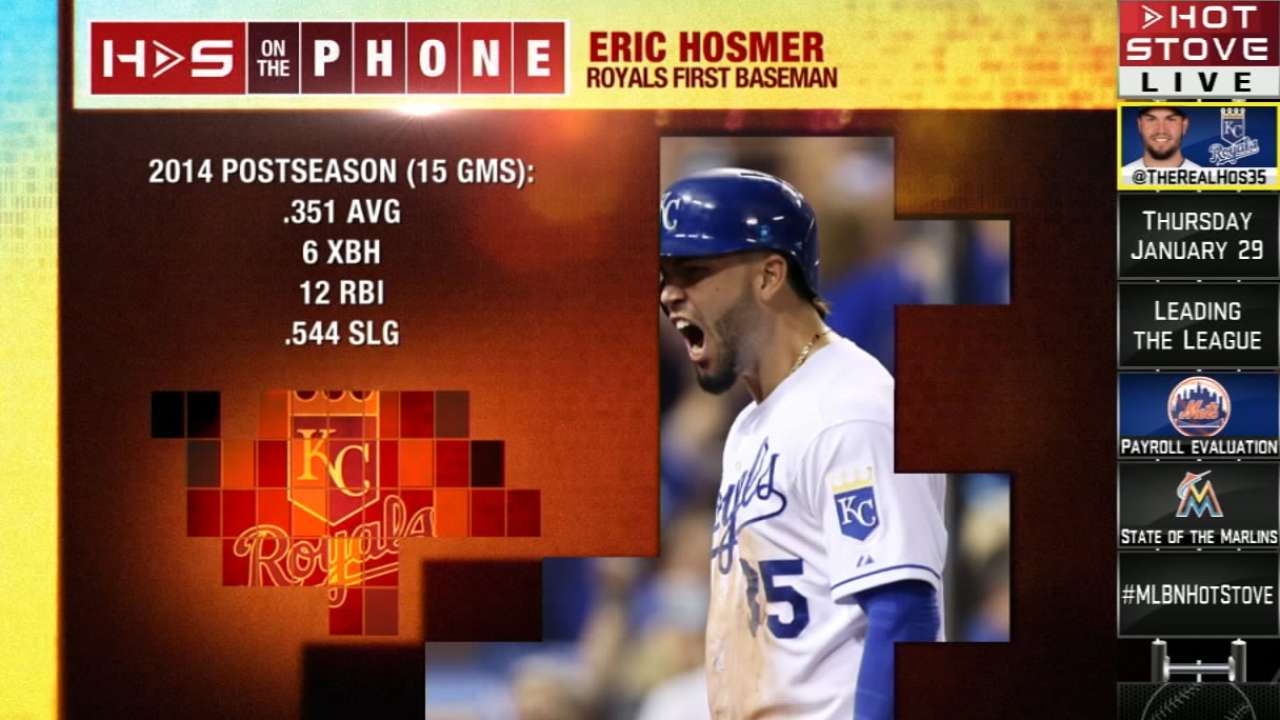 Watching the Royals sweep their way through the early part of the postseason and into the World Series, it was apparent just how much the club's run energized the organization and Kansas City itself. After getting over the disappointment of the Royals' Game 7 loss to the Giants in the Fall Classic, first baseman Eric Hosmer said he's taken time to appreciate all he and his teammates accomplished in October.
"It was an incredible ride. It really was. To sweep through the American League, that's absolutely insane in itself," Hosmer said Thursday during a phone interview on MLB Network's Hot Stove. "It was an exciting World Series. Obviously the outcome didn't come out the way we wanted it to, but it was a great ride.
More
Adam Berry is a reporter for MLB.com. Follow him on Twitter at @adamdberry. This story was not subject to the approval of Major League Baseball or its clubs.