Hochevar thriving as Royals' bullpen fireman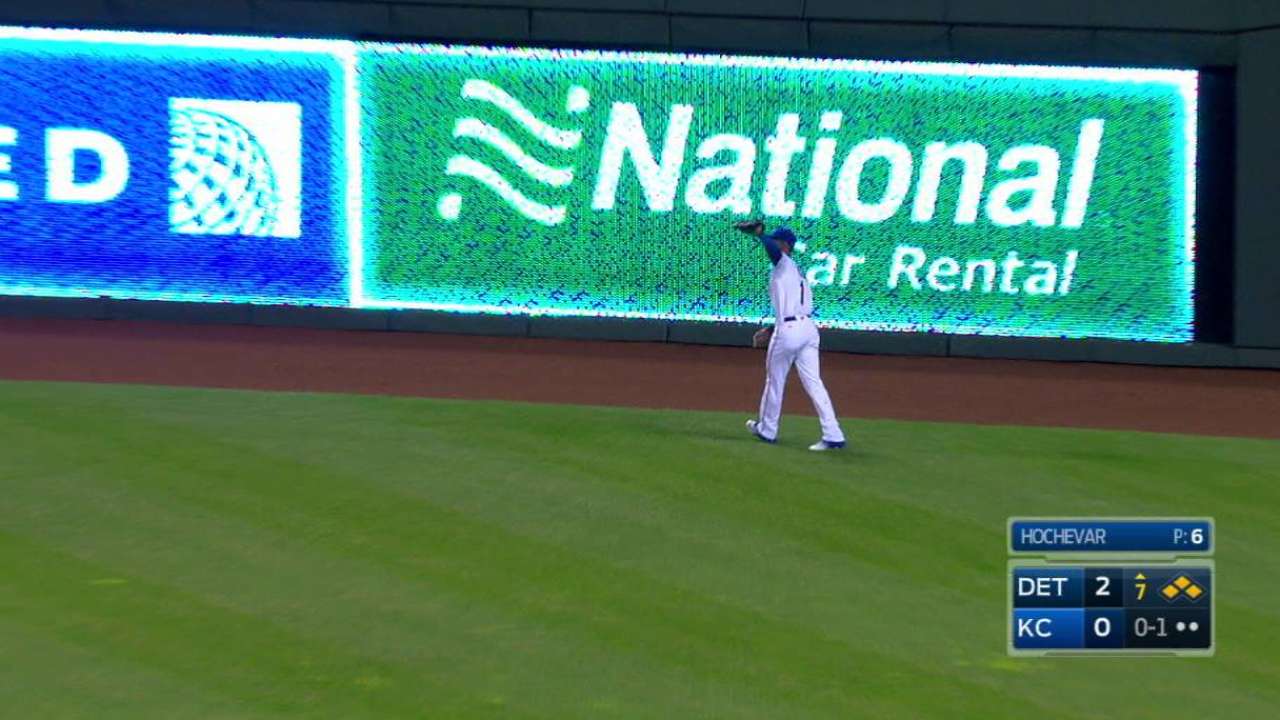 KANSAS CITY -- The Royals pretty much plan their bullpen work based on the concept of clean innings.
The plan at the start of the season was for right-handers Luke Hochevar or Kelvin Herrera to work the seventh, right-hander Joakim Soria to work the eighth, and, of course, closer Wade Davis in the ninth.
But as manager Ned Yost so often likes to point out, things change.
Yost, not that he likes it, increasingly has had to bring in Hochevar to bail out someone else's mess. Hochevar has taken on the old-time fireman's role, and so far, has extinguished nearly every flame.
Hochevar was at it again on Wednesday in the Royals' 3-2 loss to the Tigers. Hochevar entered the game with the bases loaded and one out in the seventh and the Royals down, 2-0.
When Hochevar left, the Royals were still down by just two runs.
"He just comes in with good stuff and throws strikes," Yost said. "He changes speeds well and his cutter is very effective. His fastball … he can spot that very, very well. He's just done a great job for us."
Hochevar entered the game with a team-high eight inherited runners -- he also was tied for the league most. He now has 11 inherited runners, and only one has scored.
Hochevar struck out the first hitter he faced, Ian Kinsler, on Wednesday. He then got Justin Upton to fly out.
Hochevar was unavailable after the game. But Herrera, who has put out a few fires of his own, has seen the great job Hochevar is doing, and knows why.
"You have to be mentally strong," Herrera said. "You've got to stay focused and not hear any noise or the crowd. And you got to think that no one is one base. Hoch is good at that.
"And he gets guys out because he has good stuff. He doesn't back down. He's good."
Yost believes that Hochevar truly has embraced the role.
"He does [embrace] it," Yost said. "Ever since we put him into the bullpen a few years ago, he has been dynamite for us. He missed a year with the arm surgery but bounced back really, really strong last year, and he's doing the same thing this year."
Jeffrey Flanagan is a reporter for MLB.com. Follow him on Twitter at @FlannyMLB. This story was not subject to the approval of Major League Baseball or its clubs.