Royals' playoff push rewarding Moore's faith
GM opted to keep club intact at non-waiver Trade Deadline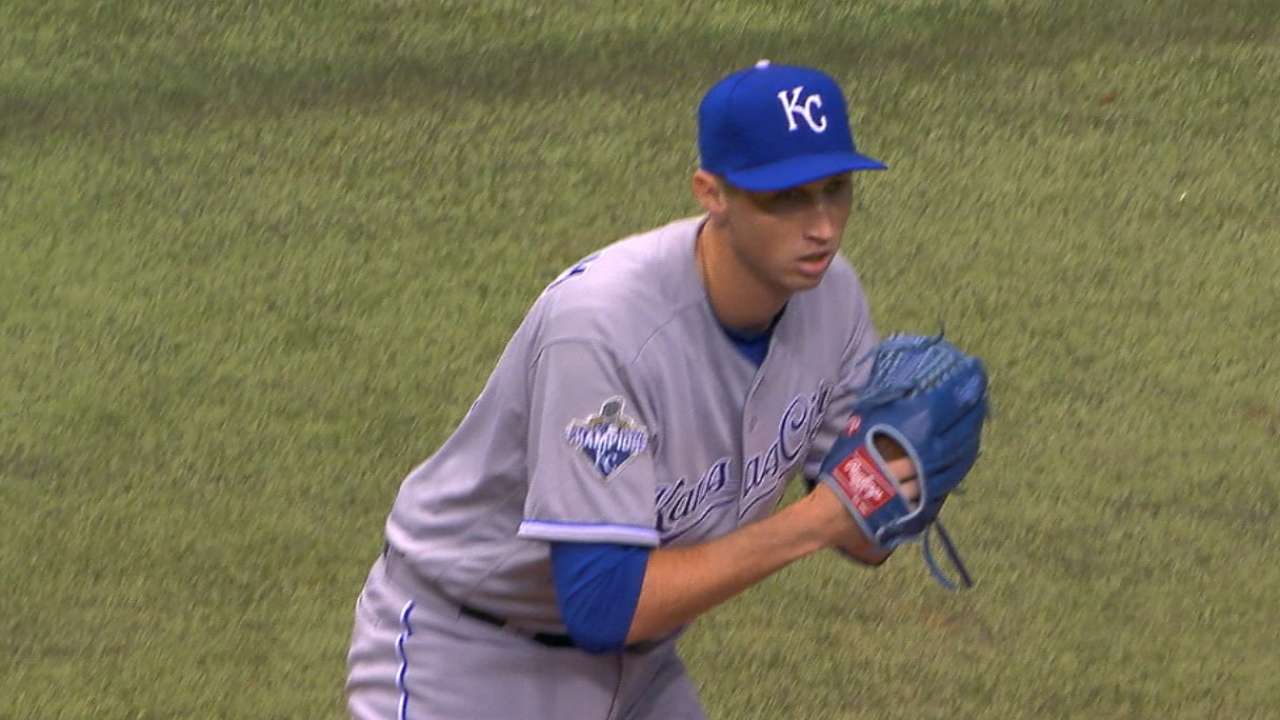 KANSAS CITY -- Royals infielder Christian Colon sat at his locker before Tuesday's game against the Yankees and began chatting about the team's amazing surge back into postseason contention.
Colon suddenly stopped himself to give credit to the person he felt wasn't getting enough credit for the turnaround.
"I mean, how about [general manager] Dayton Moore?" Colon said, smiling. "He is the man. It's like he knew all along. He knew in 2014. He just knew again."
Indeed, while many pundits around the game were puzzled that Moore didn't move some players at the non-waiver Trade Deadline as the Royals sank to fourth place in the American League Central -- players such as pending free agents Kendrys Morales and Edinson Volquez -- Moore wasn't about to break up the team.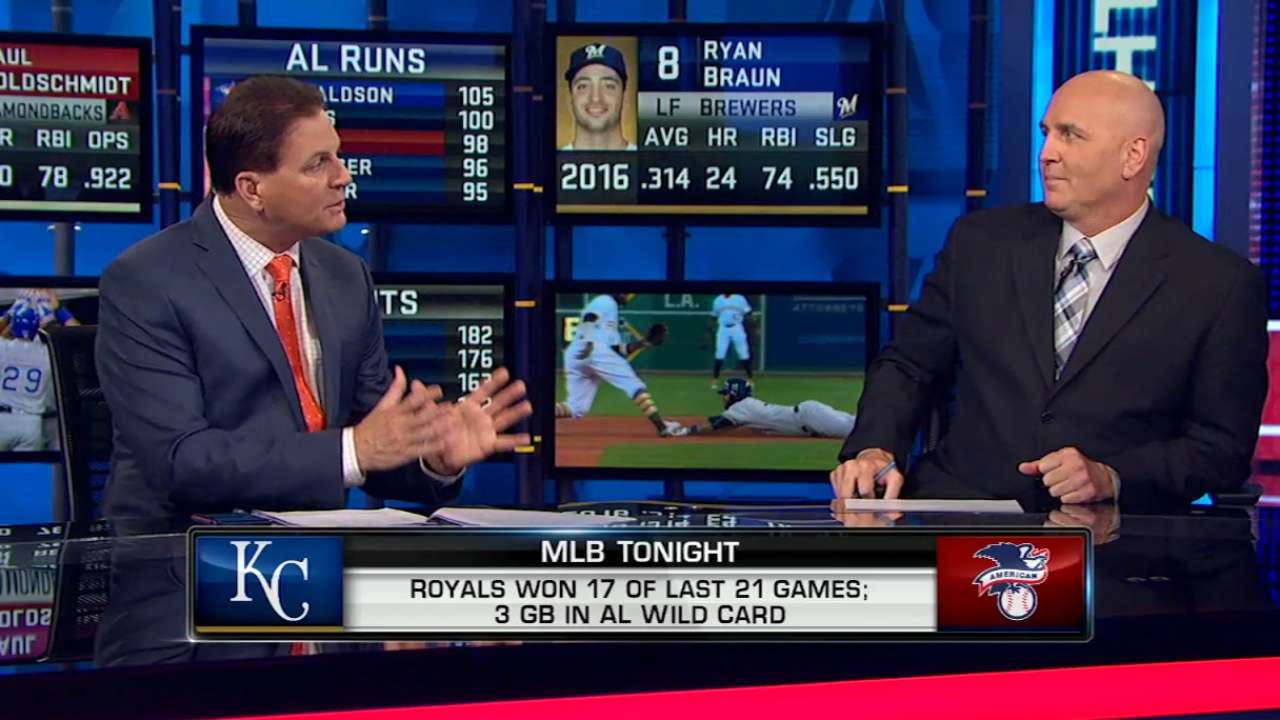 "I still believe this team can get hot," Moore said at the time.
And the Royals have gotten hot. And they've rewarded Moore for his faith.
"Dayton has always believed in us," first baseman Eric Hosmer said last week. "I know there was some talk about trades, but I know this group wanted to stay together."
Royals manager Ned Yost huddled with Moore several times during the final two weeks heading into the Trade Deadline. They were in unison about which direction to go.
"Dayton said he wasn't going to make any deals unless it made us better now or in the future," Yost said. "So, we just weren't going to sell off players. We both talked about it. This was the same group we liked out of Spring Training. And we both felt like we had the ability to get it turned around.
"We both had the same mindset. I didn't have to persuade him. He didn't have to persuade me."
Moore also didn't add any players -- financial concerns certainly played a role in that. The Royals entered the season with a franchise-record payroll near $134 million.
"But I didn't feel like we needed any more pieces," Yost said.
Interestingly, the Royals played horribly heading toward the Trade Deadline, finishing July with a 7-19 mark.
When all the trade speculation talk subsided, the Royals suddenly took off.
"It's just a coincidence," Yost said. "I'm sure there was some apprehension in [the clubhouse], wanting to know, or having uncertainty if they were going to be traded. But Dayton was adamant he wasn't going to do anything unless it made us better."
But several players, including Volquez, said they were relieved when the Deadline passed and no deals were made.
"I wanted to stay here," Volquez said. "Kansas City has become my second home. I like it here."
Yost believes the turnaround has nothing to do with a more relaxed clubhouse, and especially nothing to do with the superstitious powers of an insect (Rally Mantis Jr.) which showed up in early August.
"It's baseball," Yost said. "It's the way it is. You have ups and downs. We had a down July. We had an up August. It's the same group.
"You don't spur turnarounds. If you could spur turnarounds, then what were we doing in July?"
Jeffrey Flanagan has covered the Royals since 1991, and for MLB.com since 2015. Follow him on Twitter @FlannyMLB. This story was not subject to the approval of Major League Baseball or its clubs.