Soria ready to start anew in Royals' bullpen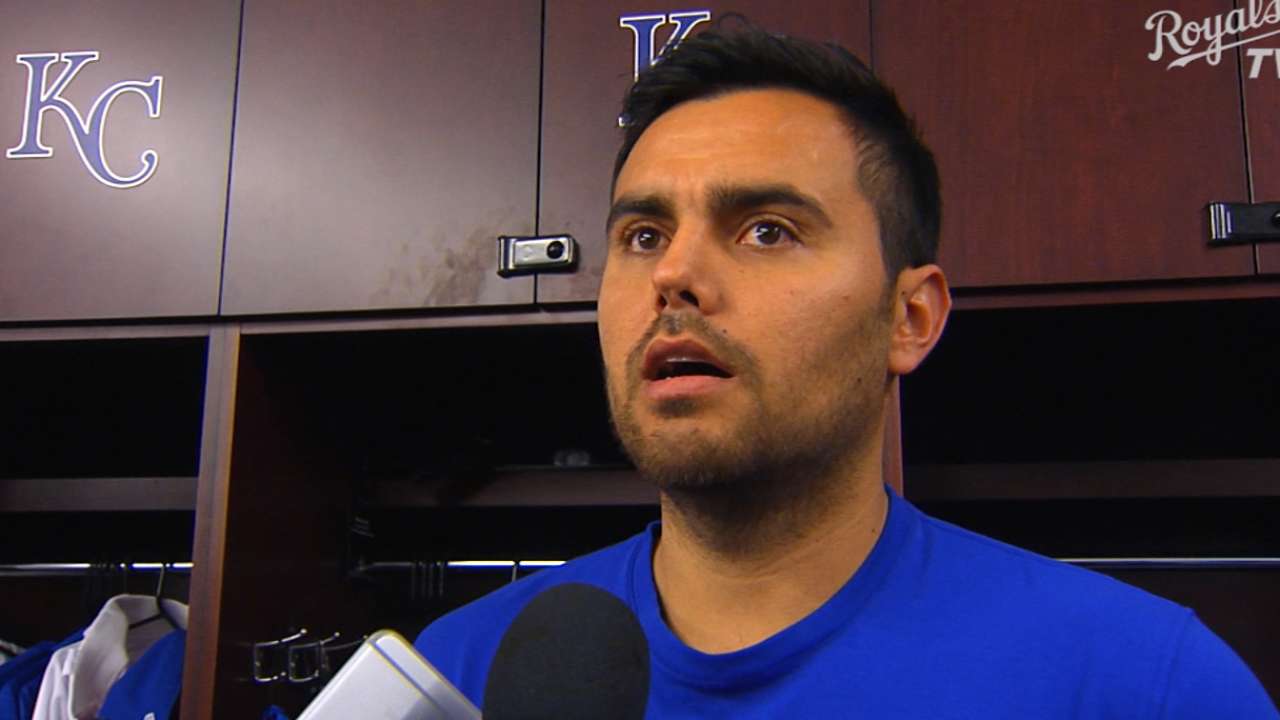 SURPRISE, Ariz. -- Royals reliever Joakim Soria isn't going to harp on his 2016 season, and he had a message for anyone who may still want to:
"You just have to move on," Soria said, smiling. "And I hope you guys move on, too."
Soria, who finished 5-8 with a 4.05 ERA and eight blown saves in 2016, said he had no issue flushing the memory of last season.
• Spring Training: Information | Tickets | Schedule | Gear
"I did it day one," Soria said. "I didn't give myself the whole offseason to think about what went right or what went wrong. It was just a [bad] year."
Neither Soria nor the Royals had any explanation for his struggles. Soria's velocity -- which hit 95 mph at times -- was a few ticks higher than his glory days with the Royals years ago.
"His stuff was very good," manager Ned Yost said. "His velocity was good. It was just a command issue."
Said Soria, "It was just one of those years. It happens. You put that away and move forward.
"This is what I love to do. It's not that I don't think about it. But you have to move forward. In any job, you have rough years or rough months. But you have to move forward.
"I challenged guys last year. Then, you learn from that."
Soria, who signed a three-year, $25 million deal prior to 2016, saved 143 games for the Royals from 2008-2011 and was a two-time All-Star. He insists he wasn't trying to impress anyone last year upon his return to Kansas City.
"Not really," Soria said. "I enjoyed the time I was here before and competed at the highest level in the world. But I never tried to impress anyone last year. They know what I had. I gave 100 percent. I don't have regrets from last year because every time I was out there I was prepared and gave 100 percent effort.
"The results sometimes weren't there, but that's something I can't control."
This year's bullpen won't look the same without closer Wade Davis and setup man Luke Hochevar. There will be plenty of new faces.
"I think we got a good bullpen," Soria said. "We've got very talented guys in the bullpen. I think we're going to be just fine."
Jeffrey Flanagan has covered the Royals since 1991, and for MLB.com since 2015. Follow him on Twitter @FlannyMLB. This story was not subject to the approval of Major League Baseball or its clubs.