Orlando honors wife with tattoo on right arm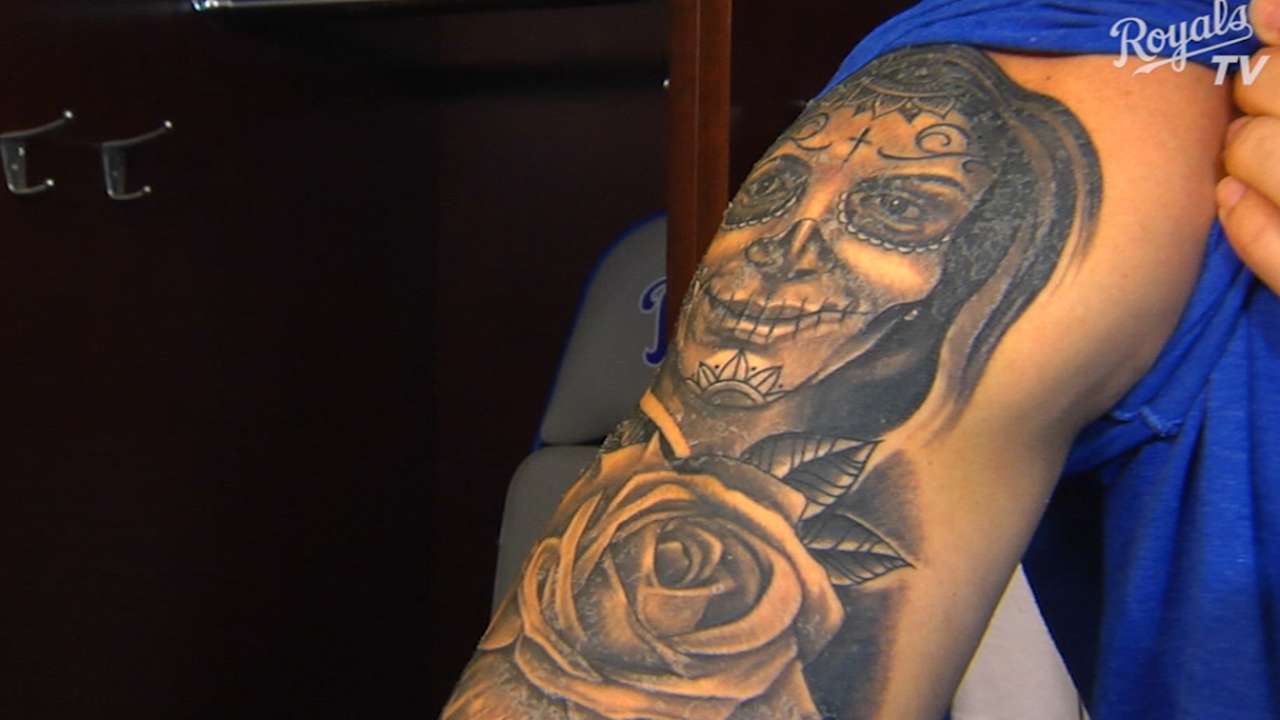 SURPRISE, Ariz. -- We're spotting a trend here.
Last year, Royals outfielder Paulo Orlando showed up in camp sporting a large tattoo of himself on his back.
Royals' Paulo Orlando shows new tatoo of debut https://t.co/PloeZw2XJX pic.twitter.com/FkIfGgxHS6

— Kansas City Royals (@KanCityRoyalsRR) February 23, 2016
This year, Orlando displayed a tattoo image on his right arm of his wife, Fabricia, in La Catrina makeup.
"Got a brand new one I got in Kansas City about three days ago," Orlando said. "I have a friend there who does these.
"I like it."
Orlando said his arm was still hurting a bit as it was healing.
"I save that whole arm for her," Orlando said. " ... love her so much."
Jeffrey Flanagan has covered the Royals since 1991, and for MLB.com since 2015. Follow him on Twitter @FlannyMLB. This story was not subject to the approval of Major League Baseball or its clubs.