Prospect Dozier among 6 optioned to Minors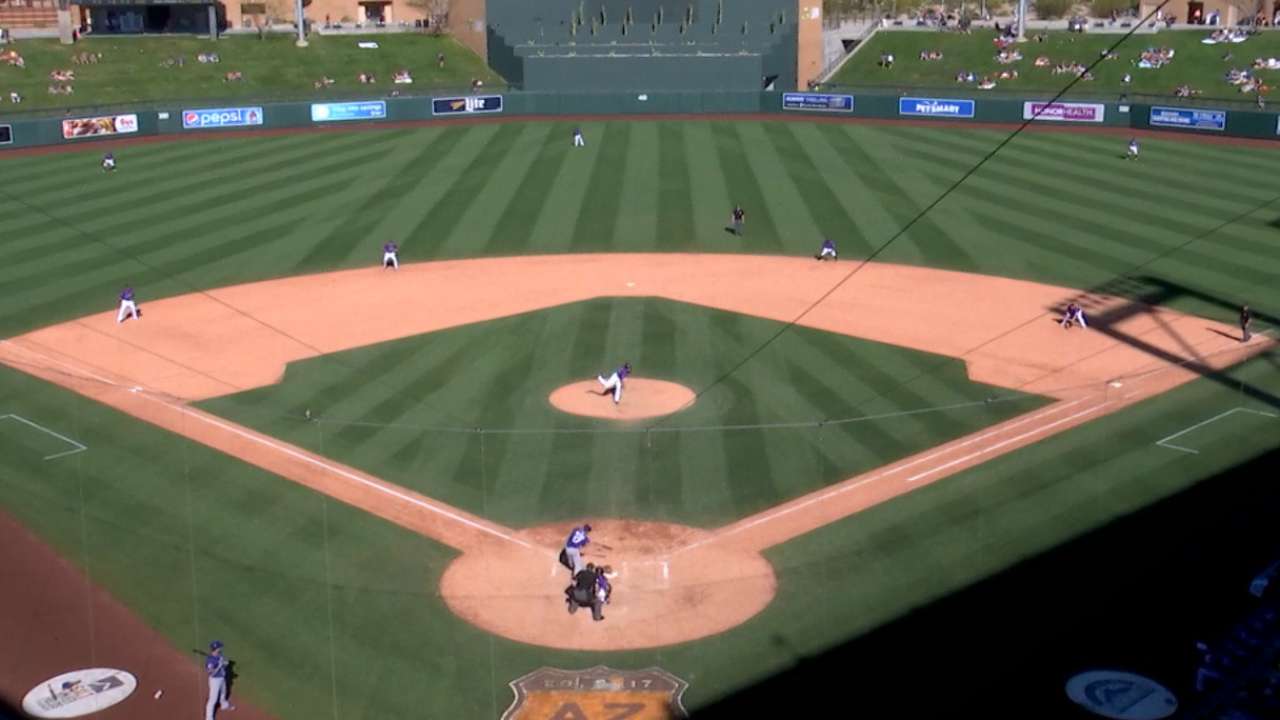 • Spring: Tickets | Ballpark | 40-man roster | NRIs
"Dozier, Gallagher, Torres, they're all guys that are big league-ready right now," Yost said shortly before the announcement was made. "They just need an opportunity."
The Royals' roster has few big questions remaining, with the fifth-starter competition and the second-base job the primary battles. Yost likes where his club sits, both in terms of the strength on the roster and the deep bench in the Minors -- the necessary "second wave," as Yost calls it, guys ready to step in and be productive and keep Kansas City competitive for years to come.
"You look at the Torreses and the Bonifacios and the Doziers and the Edwardses and those type of guys, they're right in line for that to happen," Yost said.
Dozier had a great spring, hitting .409 (9-for-22) with a double, a triple, two homers and six RBIs. He's made three starts at first and one at third. He got his first taste of the big leagues as a September callup last season, playing eight games, with five starts in right field.
Gallagher made six starts behind the dish, hitting .250 (5-for-20) with a double and an RBI. Torres started at shortstop six times and hit .300 (9-for-30) with a double, a homer, two steals and five RBIs. Bonifacio split his six starts between right and left, hitting .414 (12-for-29) with three doubles, three homers and seven RBIs.
Edwards made six appearances out of the bullpen, posting a 1.69 ERA, walking three and striking out seven in 5 1/3 innings. Starling, a Gardner, Kan., native, made three starts in center and one in right, hitting .300 (6-for-20) with two RBIs and two steals.
The Royals have 45 players remaining in their Major League camp, including 16 non-roster invitees.
Owen Perkins is a contributor to MLB.com. This story was not subject to the approval of Major League Baseball or its clubs.