Karns named No. 5 starter; Young, Wood to bullpen
Offseason acquisition made 15 starts for Mariners in 2016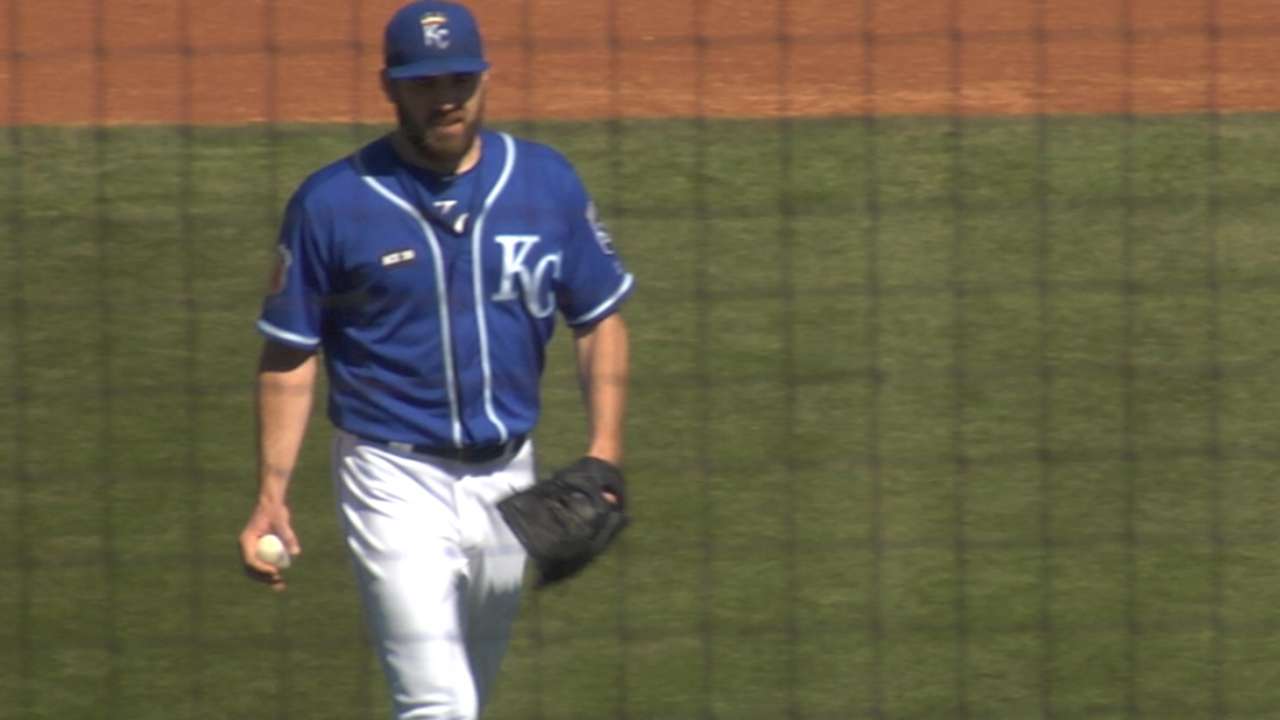 SURPRISE, Ariz. -- The first major decision of this Royals camp came down Monday, as manager Ned Yost named right-hander Nathan Karns as his No. 5 starter.
Karns, acquired in the offseason from the Mariners for Jarrod Dyson, had been battling with right-hander Chris Young and left-hander Travis Wood for the No. 5 spot.
• Spring Training: Info | Tickets | Schedule | Gear
"[Yost] called me in this morning and said 'Congratulations, you're our No. 5 starter,'" Karns said, smiling. "It's something I have worked really hard for."
In four starts this spring, Karns has had mixed results; he has given up seven earned runs in his last two outings and has a 7.36 ERA overall.
"The [disk] injury last year was strong motivation for me to have a good camp," Karns said. "I feel I've overcome that completely. The results so far aren't exactly what I wanted, but I guess I showed them enough and I was healthy enough and I improved enough with my changeup that they gave me this honor.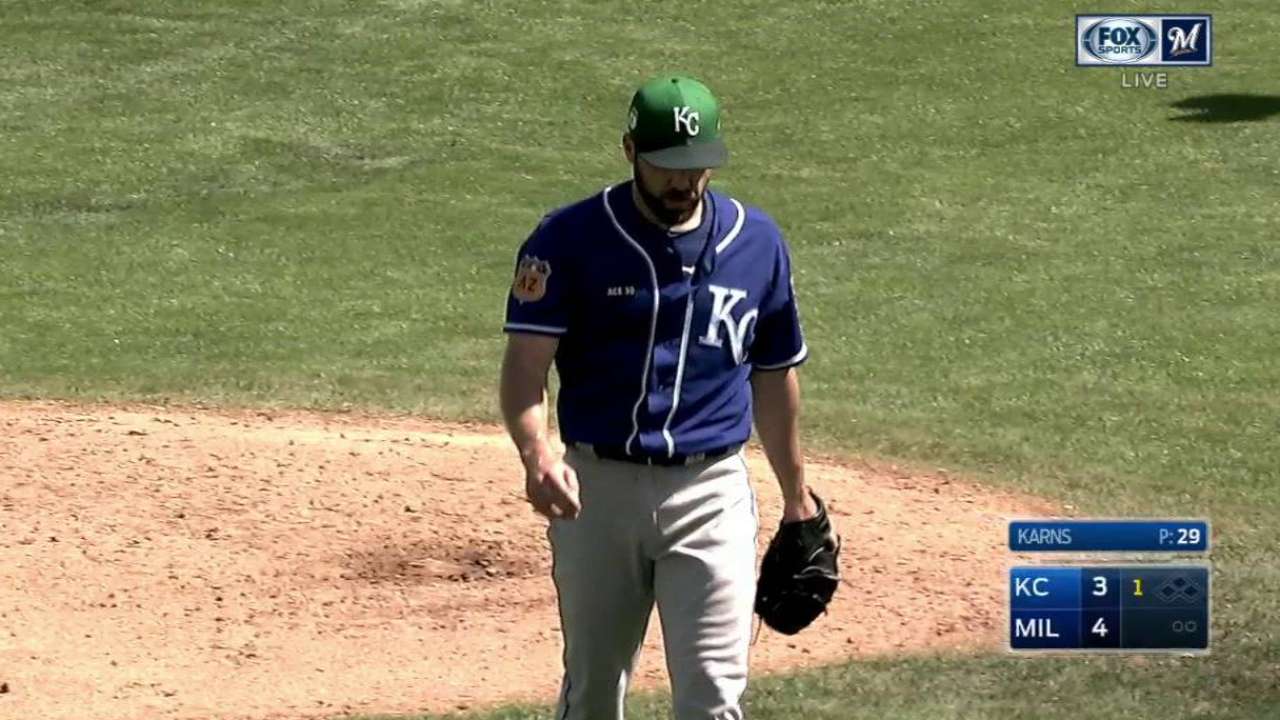 "I'm very excited to get to work with the staff. I've already sat down with Sal [Perez] and Drew [Butera] and we talked about my likes and dislikes as a pitcher."
Young has transitioned between the bullpen and a starting role in his previous two seasons with the Royals. Wood has worked primarily out of the bullpen the past two seasons -- he had a 2.95 ERA in 77 appearances (no starts) for the Cubs last season -- but signed with the Royals as a free agent in hopes of landing a starting job.
"We like the versatility of CY and Travis Wood in the bullpen," Yost said. "We won a world championship with CY in that role. We like the mental toughness of them being able to adjust to starting and making it a smooth transition.
"It was a tough decision. But we just had to make a decision at this part of camp. We could have pulled a name out of a hat and all three would have been good decisions. But we had to make a decision because we don't have the innings left in Spring Training to have seven starters."
Young and Wood will immediately begin to work back into one- and two-inning spurts here in the final days of camp.
Wood will give the Royals three left-handers in the bullpen now, joining Matt Strahm and Mike Minor. The final spot could come down to another left-hander in Scott Alexander.
Yost hinted Monday that he's concerned, however, about having a bullpen with too many left-handers.
"We have a ways to go before we have to make that decision," Yost said.
Jeffrey Flanagan has covered the Royals since 1991, and for MLB.com since 2015. Follow him on Twitter @FlannyMLB. This story was not subject to the approval of Major League Baseball or its clubs.