Vargas picture perfect after TJ surgery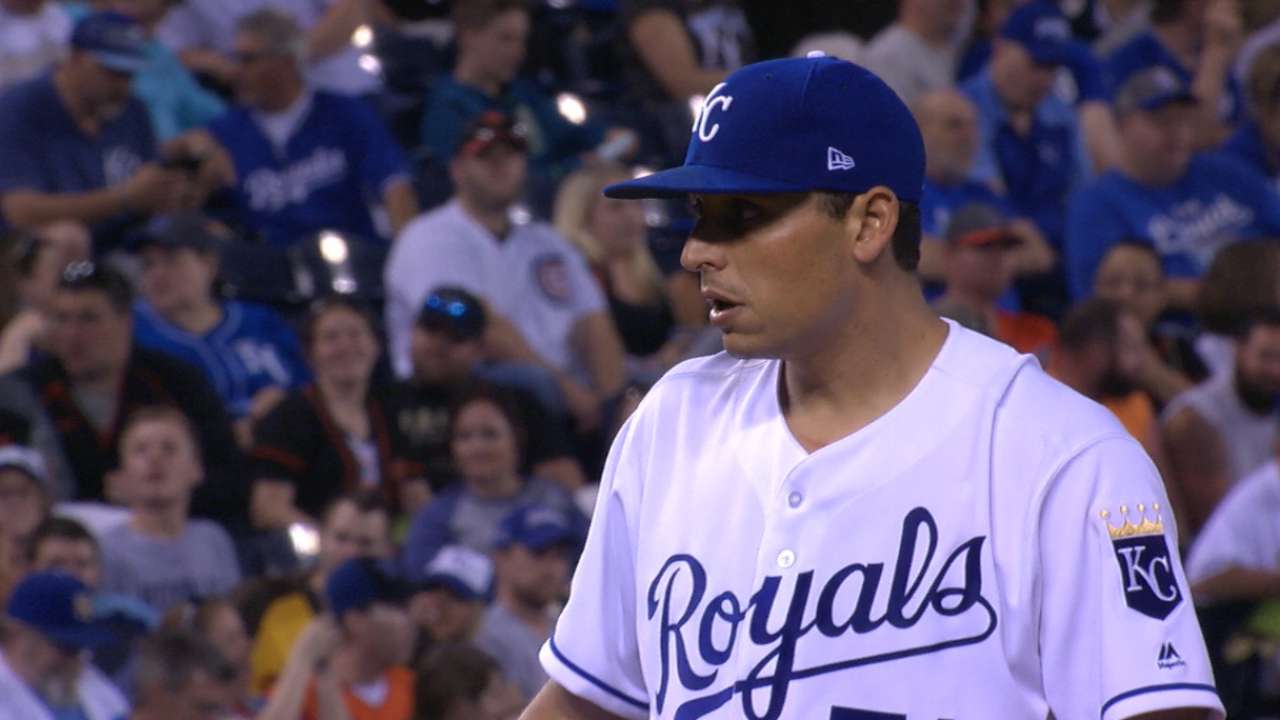 KANSAS CITY -- How good has Royals left-hander Jason Vargas been? Almost perfect.
Vargas continued his amazing start to 2017 with seven more shutout innings in the Royals' 2-0 win over the Giants on Wednesday night.
Vargas, 3-0, has thrown 14 2/3 straight scoreless innings and has given up one run this season for a 0.44 ERA.
"He's got a heck of a changeup," Giants acting manager Ron Wotus said. "That's why he can handle right-handers the way he did. I thought his command was outstanding. He moved the ball around the zone and changed speeds. He didn't leave many balls up or out over the plate."
Vargas had Tommy John surgery in 2015 and missed almost all of 2016, throwing just 12 innings in September.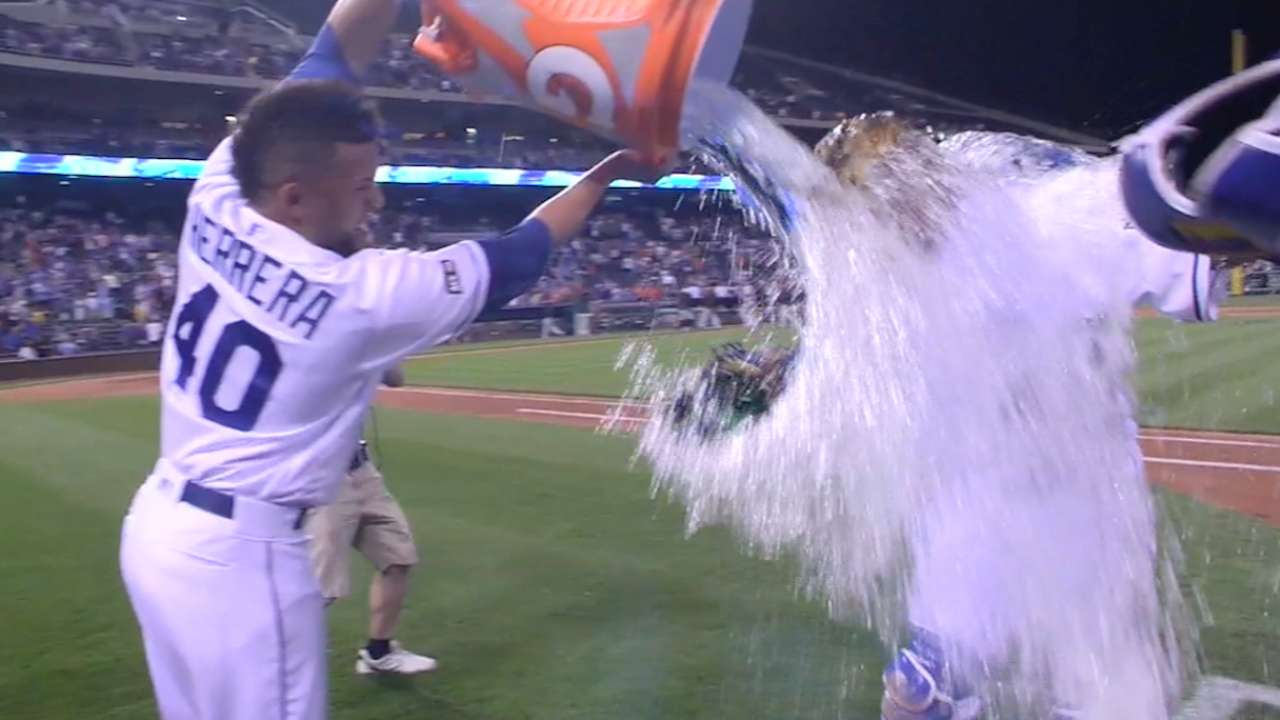 What the Royals see so far is a pitcher perhaps better than ever. Vargas gave up four hits, walked none and struck out nine Wednesday.
"I think he's better now [than before the surgery]," Royals manager Ned Yost said. "I think that elbow bothered him that last year [2015]. But he's been phenomenal this year."
Asked if that assessment is possible, Vargas shrugged his shoulders and said, "The command has been really good thus far. And like I said last week, it really just opens up opportunities to do other things.
"It's definitely nice for it to show up like it has," Vargas said. "It's nice to see some reward for the work that has been put in through Spring Training up until now. But you couldn't ask for a better start to the season."
That hard work in 2016 rehabbing didn't go unnoticed by Yost.
"He didn't wake up and all of a sudden start throwing," Yost said. "He was on rehab, throwing in the Minors, working hard. But he's been in tip-top shape. He's a diligent worker."
Vargas isn't alone with his blazing start. The Royals' rotation lowered its ERA to a Major League-best 2.07.
"I would say everybody is kind of feeding off of each other," Vargas said. "We're all looking to go out there and do the job, and not be the one that doesn't get it done."
Jeffrey Flanagan has covered the Royals since 1991, and for MLB.com since 2015. Follow him on Twitter @FlannyMLB. This story was not subject to the approval of Major League Baseball or its clubs.