Vargas can't escape pivotal 5-run 4th inning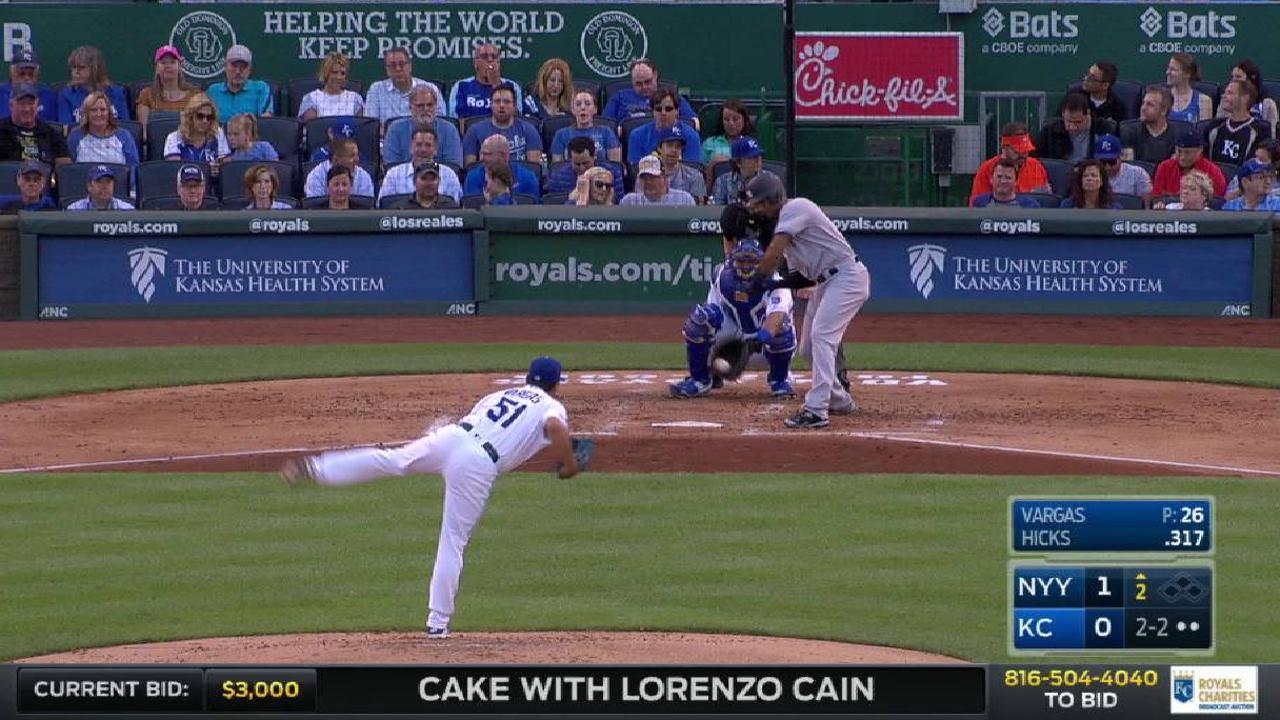 KANSAS CITY -- Of the 49 pitches that Royals left-hander Jason Vargas fired during the fourth inning of Wednesday night's 11-7 loss to the Yankees, he really wanted one back the most.
And that was a two-out, 2-2 curveball to Didi Gregorius. Vargas wanted to bury it. But the curve hung up and Gregorius slapped an RBI single to right to give the Yankees a 2-0 lead.
Moments later, Vargas hung a changeup to Aaron Hicks, who drilled a three-run homer and the rout was on. The Yanks chased Vargas after four innings.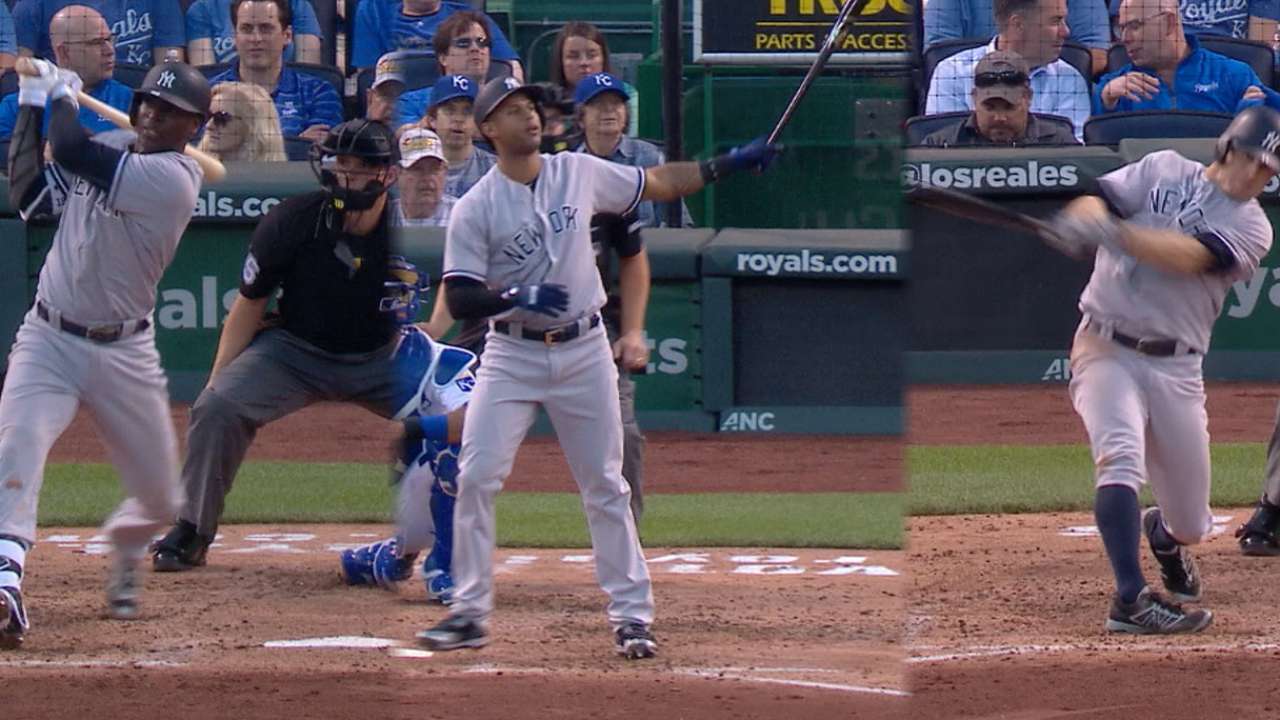 "I think that (2-2) pitch was probably the key turning point for them," Vargas said. "Obviously, the home run extended the [inning] for them and put us in a hole. But the at-bat by Gregorius, I thought was key for us to keep the game competitive and to be able to get deeper into the game."
The home run by Hicks towered into the left-field corner, just fair.
"It was just up and not a good pitch, and right over the plate," Vargas said. "I made some good pitches in that at-bat to get to that point and then didn't execute. I definitely hoped it would hook foul. I knew when he hit it, it would definitely have to be blown foul."
Coming into the game, Vargas' changeup had been devastating. According to Statcast™, it has produced the third-highest whiff rate (17 percent) in the Majors.
But Vargas, who entered with a Major League-best 1.01 ERA, couldn't keep the changeup down in the zone. He gave up seven hits and six runs, his ERA rising to 2.03.
After seven terrific starts, a clunker likely was due.
"I think in the long run, yeah, probably," Vargas conceded. "But the only game that really mattered was tonight and getting us back in the winner's category, and get us moving back in the right direction. It's never easy to swallow to not get out of an inning when you know you had chances to get out of that inning. I just wasn't able to execute after the Didi at-bat."
Vargas' struggles against the Yankees over his career continued. He now is 0-6 against them with a 7.20 ERA.
"I would probably say yes and no," Vargas said to whether the Yanks had any spell over him. "A couple of times early when I faced them, they were a different team. I'm at a different point than I was before. But they've always been known for having good offenses. And some teams just match up better than others."
Jeffrey Flanagan has covered the Royals since 1991, and for MLB.com since 2015. Follow him on Twitter @FlannyMLB. This story was not subject to the approval of Major League Baseball or its clubs.