Moose shows #ASGWorthy swing vs. Padres
Royals' slugger hits two home runs against San Diego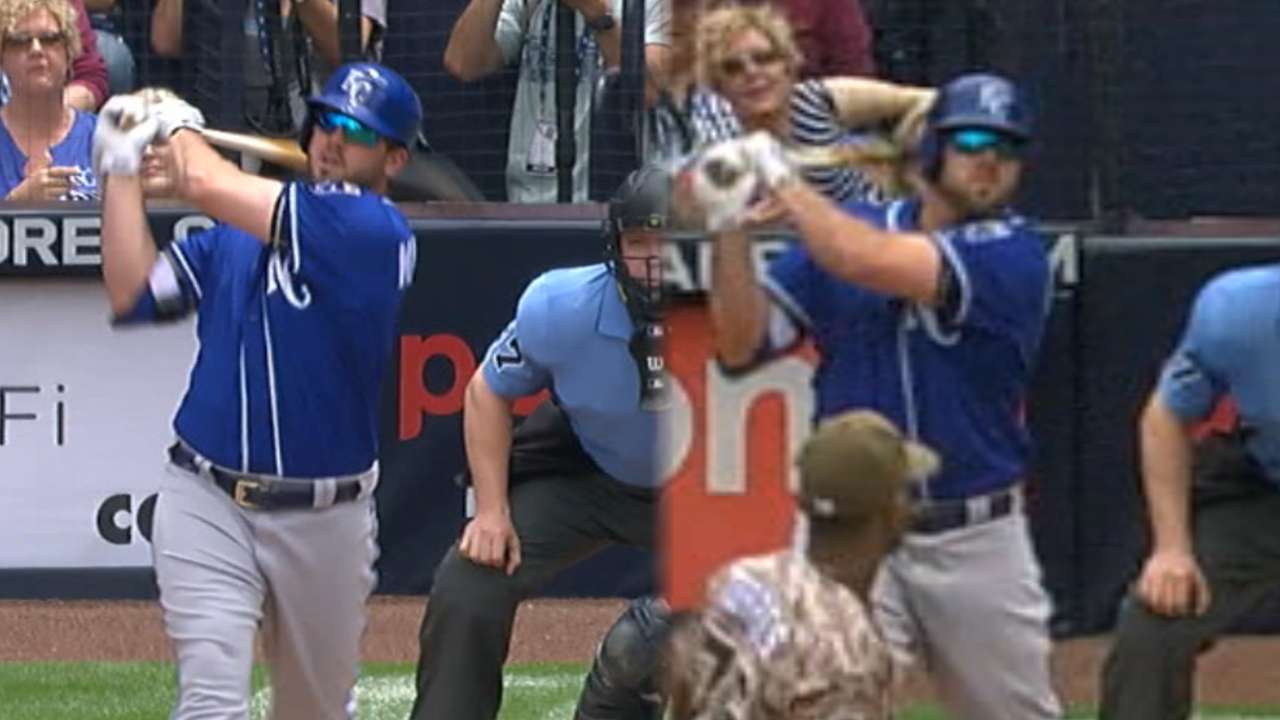 SAN DIEGO -- The Royals Mike Moustakas was up to his elbows in guacamole. It was part of Sunday's post-game spread, one that went down much easier after an 8-3 victory over the San Diego Padres.
Holy avocado, what has gotten into Moustakas? He hammered two of Kansas City's four home runs, with each serving as a bookend to the final game of the series, one that the Royals won, 2-1.
• Cast your Esurance All-Star ballot for Moose and other #ASGWorthy players
Moustakas smacked his 16th homer in the first inning and added his 17th in the ninth, as the Royals won for the fourth time in six games. It was Moustakas' fifth multi-homer game of his career and his first since Sept. 12, 2015, at Baltimore.
• Moose goes deep twice vs. Padres
"He's really locked in," Royals manager Ned Yost said. "He is really putting together a great season this year power-wise. He is really seeing the ball well and driving the ball to all fields with power."
His first long fly traveled 405 feet to right field. His second one went 380 feet to left. Moustakas was more impressed with the homer that went the shorter distance because it was to the opposite field.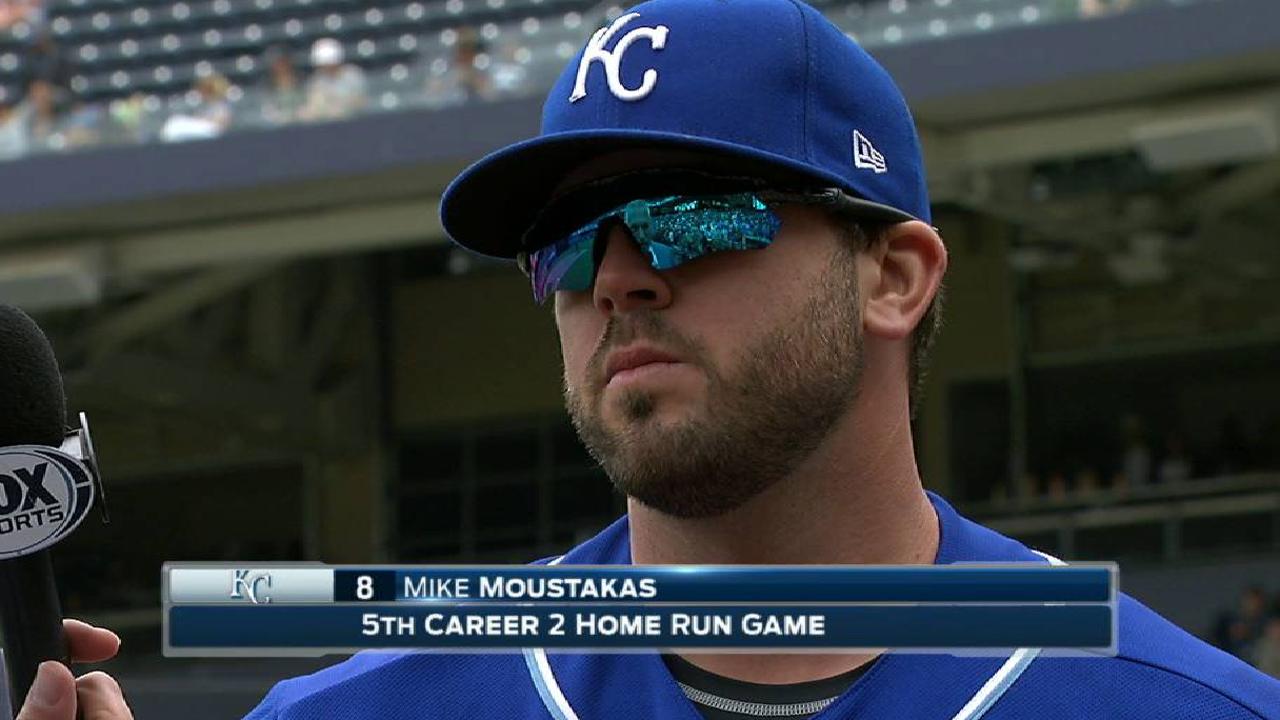 "That's what I'm trying to do, but it really hasn't been working out that much this year,'' Moustakas said. "I've been pulling a lot of balls with two strikes, getting out in front. I've been trying to sit back and I hit the ball to left that time. I'm trying to stay with that approach.''
Moustakas had to remain back on his first-inning blast. The Padres' Dinelson Lamet has a power arm but he tried to fool Moustakas with a changeup, and the ball ended up denting a right-field seat.
"I saw it out of the hand, knew it was up and I tried to put a good swing on it,'' Moustakas said. "And it ended up carrying out of the yard. It definitely wasn't something that I was looking for, but when I saw it was up, I put some good wood on it.
The Royals are embracing Moustakas' mettle as he continues to sizzle. The third baseman is batting .362 (12-for-58) with five doubles, six homers, 14 RBIs and 11 runs scored in his last 15 games.
Moustakas had but seven homers last year when he battled thumb and knee injuries. That was one season removed from a career-high 22 shots.
"I'm still missing mistakes; this game is hard,'' said Moustakas, who has 24 RBIs in his last 23 games. "I just try to come in and figure out how to get hits every day. I've been fortunate this year that things are going out of the park.''
In part, Moustakas said, because of the input from hitting coach Dale Sveum.
"I've been trying to put a good game plan together with Dale and then try to execute that each and every at-bat, which is tough,'' Moustakas said. "But it's been pretty good to this point.''
Jay Paris is a contributor to MLB.com based in San Diego. He covered the Royals on Sunday. This story was not subject to the approval of Major League Baseball or its clubs.