Hosmer adds Silver Slugger Award to honors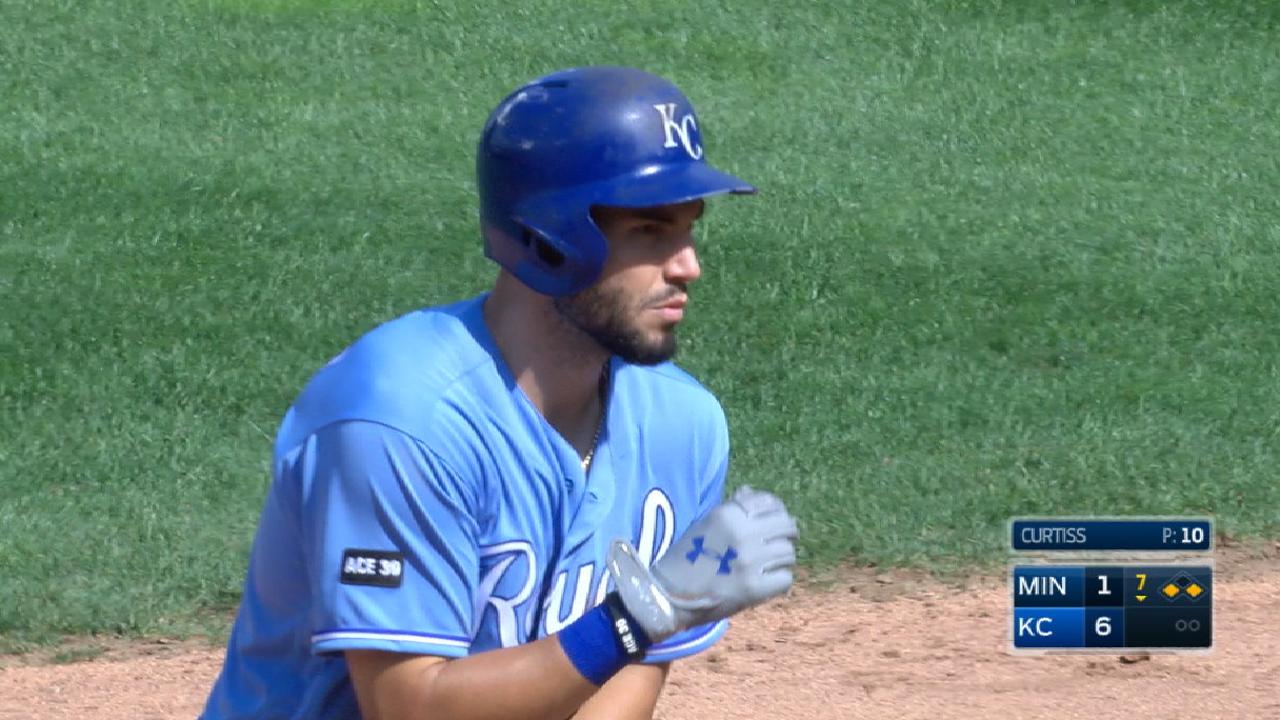 KANSAS CITY -- First baseman Eric Hosmer just continues to stack up his free-agent resume.
Hosmer, whom the Royals are targeting to re-sign this offseason, captured the American League Silver Slugger Award presented by Louisville Slugger on Thursday as announced on MLB Network. The award, which goes to the best offensive player at each position in each league, is voted on by coaches and managers.
Hosmer hit 25 home runs with 94 RBIs and a career-best slash line of .318/.385/.498 for the Royals in 2017.
• VOTE NOW: Esurance MLB Awards
Earlier this week, Hosmer, 28, captured his fourth Gold Glove, having also won from 2013-15.
"Eric Hosmer is a very gifted all-around player," Royals manager Ned Yost said late in the season. "He is an excellent defender, can beat you with his bat, and is a phenomenal baserunner, as we have seen numerous times. A special player."
Jeffrey Flanagan has covered the Royals since 1991, and for MLB.com since 2015. This story was not subject to the approval of Major League Baseball or its clubs.