Gordon earns Defensive Award for left fielders
KANSAS CITY -- Royals left fielder Alex Gordon has one more trophy for his mantel.
Gordon received the 2017 Wilson Defensive Award for left fielders on Friday night as announced on MLB Network.
It is the second Wilson Defensive Award for Gordon -- he also won one in 2014. Royals center fielder Lorenzo Cain, a free agent, has won three.
• VOTE NOW: Esurance MLB Awards' Best Defensive Player
Earlier this week, Gordon captured his fifth American League Gold Glove Award.
Since moving to the outfield in 2011, Gordon's 82 assists are tied with Gerardo Parra for the most in the Major Leagues.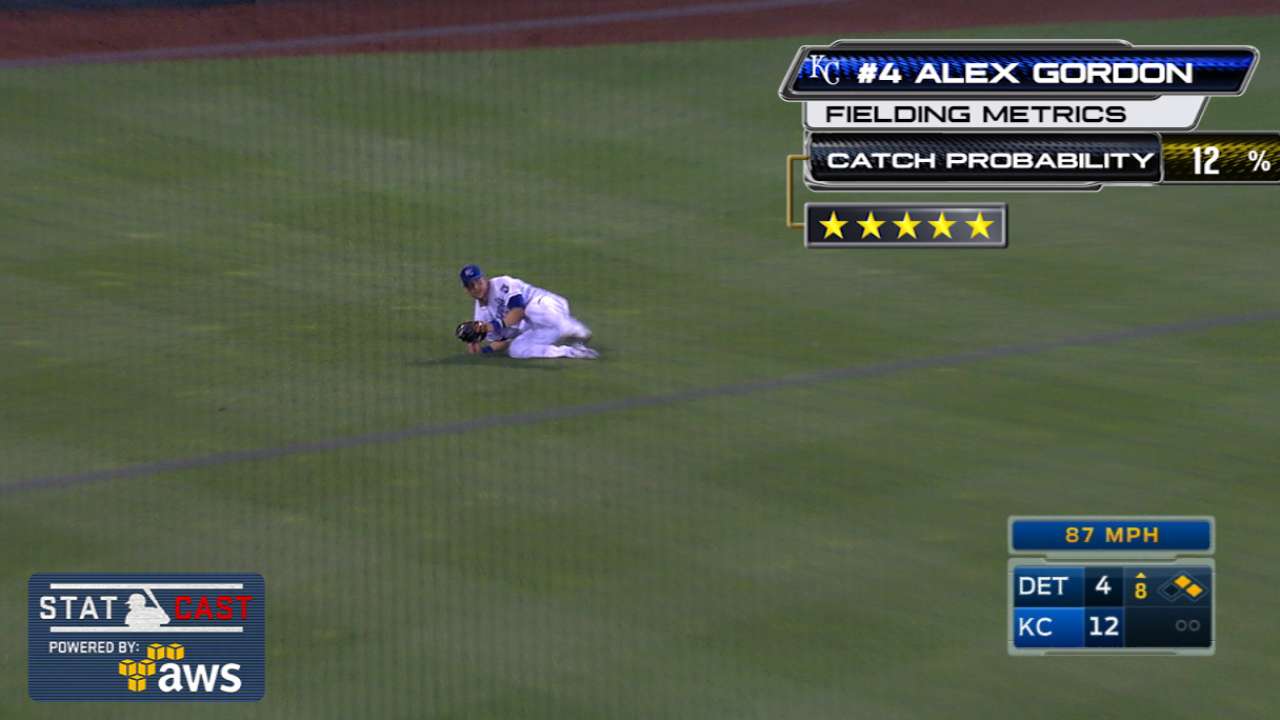 Gordon was among the leaders of left fielders in Outs Above Average, a Statcast™ defensive metric that measures the cumulative effect of all individual Catch Probability plays a fielder has been credited or debited with.
Congratulations to Alex Gordon on being named a Wilson Defensive Player of the Year! #RaisedRoyal pic.twitter.com/zyjqdlQ4Fj

— Kansas City Royals (@Royals) November 10, 2017
Gordon made 18 catches that were at least three-star plays, according to Statcast™, including two five-star catches in 2017.
Jeffrey Flanagan has covered the Royals since 1991, and for MLB.com since 2015. This story was not subject to the approval of Major League Baseball or its clubs.