Hosmer goes back to the basics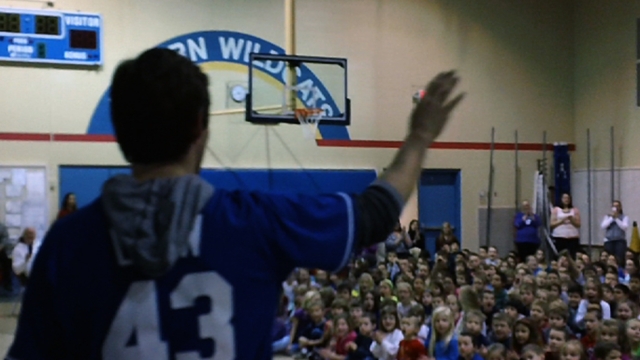 KANSAS CITY -- Call it "kid stuff." Royals first baseman Eric Hosmer fought the good fight as he battled through what seemed to be a season-long slump last year. But with a game every day, he couldn't devote enough concentration time on fixing things. That changed this winter when he had time to work with his older brother, Mike. "He's been watching my swing ever since I was a little kid," Hosmer said. "I told him, 'If you don't see anything that you didn't see when I was a little kid, let me know.' We basically worked the whole offseason and we feel like we're in a good spot now. I finally got to sit back, slow everything down, work on stuff, watch a lot of video and just kind of get back to the old swing."
Before the season was over, Hosmer was dropped into the eighth spot in the lineup. "I didn't like it at all, to be really honest with you," Hosmer said, laughing. "It's obviously not where I wanted to be." Manager Ned Yost has always projected Hosmer as a No. 3-type hitter. "I really want to get back in that position, I'm fortunate enough to still have the chance to get back there in Spring Training," Hosmer said.