Butler honored by KC BBWAA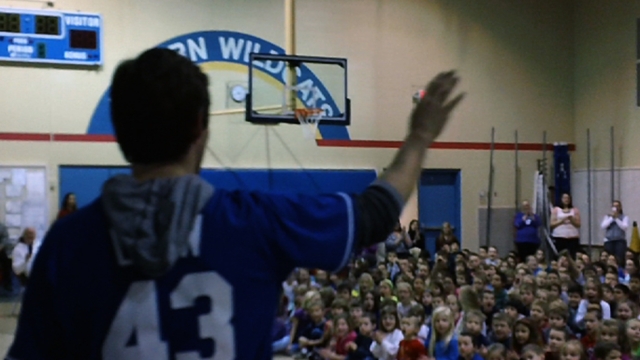 KANSAS CITY -- The annual Kansas City Baseball Writers' Awards were presented on the FanFest stage. Billy Butler was the top player, closer Greg Holland the top pitcher and shortstop Alcides Escobar won a special achievement award. Hall of Famer George Brett, offering commentary along with manager Ned Yost and general manager Dayton Moore, had this to say about Escobar: "Last year it didn't surprise me with anything he did with the glove. I just started calling him the human highlight reel; every series he'd make some play that appeared on SportsCenter. What he did offensively surprised me a little bit, but what I now see is last year is no fluke. He is going to hit. But what I'm most impressed with is the passion that he plays with." Yost called Escobar's ebullient attitude a big plus.
"This is one of the few people that wake up every single day in a great mood," Yost said. "He's one of the happiest guys that we've got on this team, and his attitude and the way he goes about his business is infectious. When he comes in, he brightens up the room every day."