Falu contributes to Puerto Rico's victory at Classic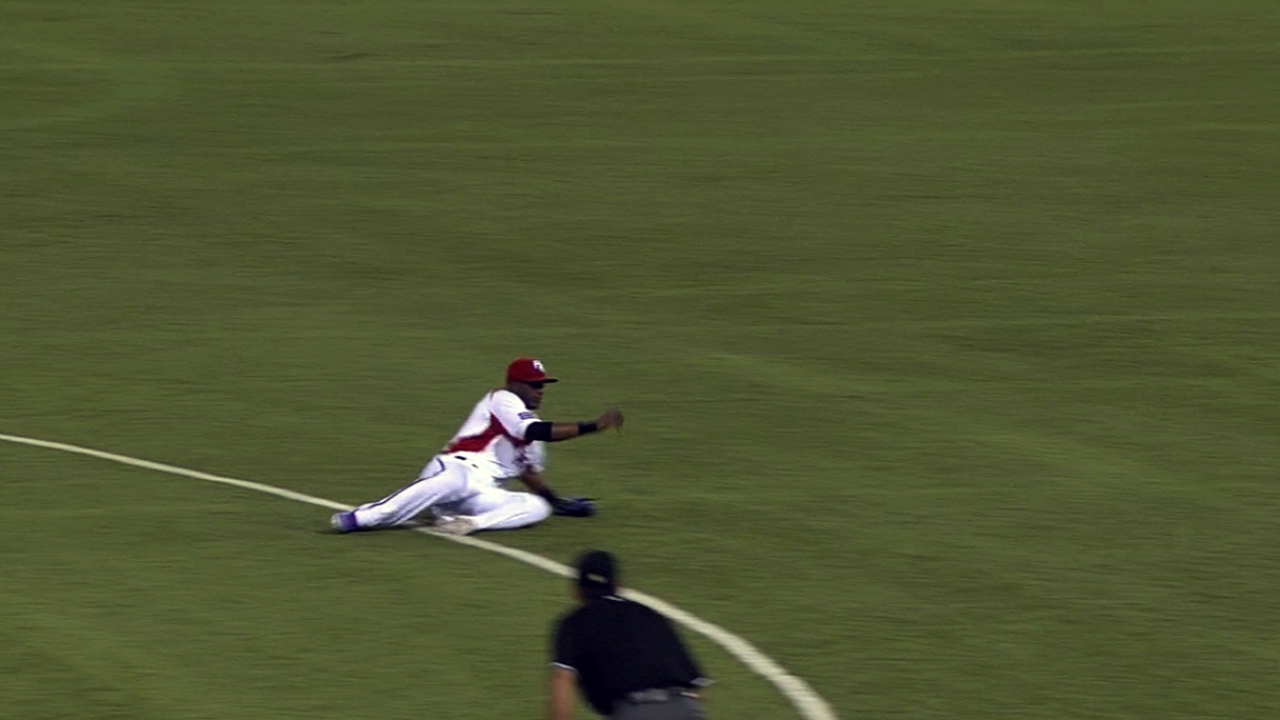 SCOTTSDALE, Ariz. -- Royals second baseman Irving Falu played a role in Puerto Rico's 3-0 victory over Spain on Friday in the World Baseball Classic at San Juan, Puerto Rico.
Falu's sacrifice bunt in a three-run first inning set up ex-Royal Carlos Beltran's RBI double. Another ex-Royal, Mike Aviles, hit a sacrifice fly in the inning. Later in the game, Falu banged a double and was 1-for-3.
Two of the Royals' pitchers had some difficulty pitching for the Dominican Republic on Thursday night but it turned out all right because their team beat Venezuela, 9-3.
Right-hander Kelvin Herrera relieved in the third inning and retired Miguel Cabrera on a fly ball but gave up an RBI double to Pablo Sandoval and a single to Carlos Gonzalez. That brought Royals teammate Atahualpa Severino, a left-hander, out of the bullpen and he retired Miguel Montero to end the inning.
In the fourth, however, Severino gave up a double to Martin Prado, got another out but a wild pitch allowed Prado to cross the plate. When Marco Scutaro doubled, Severino was taken out. He gave up two hits and a run in two-thirds of an inning; Herrera gave up two hits, no runs in one-third of an inning.
Royals infielder Miguel Tejada did not play for the Dominican. Catcher Salvador Perez is on the Venezuela roster but did not play.
Outfielder Paulo Orlando, a Royals Minor Leaguer, played for Brazil, which was eliminated in three games in Japan. Orlando was 2-for-12 (.167) with a stolen base.
Dick Kaegel is a reporter for MLB.com. This story was not subject to the approval of Major League Baseball or its clubs.