Mendoza, Mexico come out on top vs. Hosmer, USA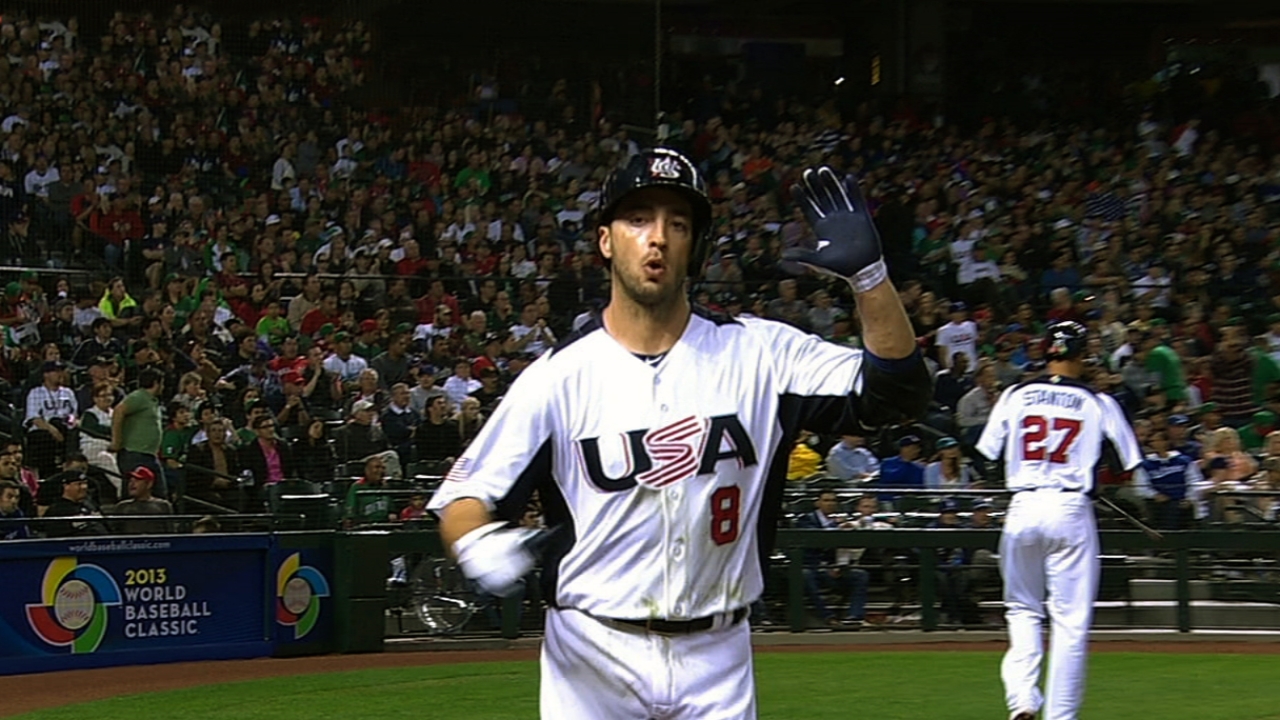 SCOTTSDALE, Ariz. -- After their game against the Rockies on Friday night was rained out, the Royals delayed piling on the bus and gathered around a clubhouse TV.
Drama was building in the USA-Mexico game in the World Baseball Classic not far away at Chase Field in Phoenix. In the fourth inning, the USA had two on with one out when Royals pitcher Luis Mendoza was summoned to replace Mexico starter Yovani Gallardo.
Mendoza caught Joe Mauer looking at strike three but then gave up an RBI single to David Wright, reducing Mexico's lead to 4-1.
Now came the moment the Royals were anticipating. Their first baseman, Eric Hosmer, came to the plate for Team USA against his teammate, Mendoza. And Mendoza came out on top as Hosmer drilled a grounder back to the pitcher and was thrown out to end the inning.
Mendoza pitched two scoreless innings, giving up three hits in Mexico's eventual 5-2 victory. Hosmer finished 1-for-4, delivering an RBI single in the eighth. Royals left-hander Tim Collins also made an appearance for Team USA, allowing a hit and a walk with a strikeout in his one-third of an inning.
Dick Kaegel is a reporter for MLB.com. This story was not subject to the approval of Major League Baseball or its clubs.