Pitchers to start hitting in spring games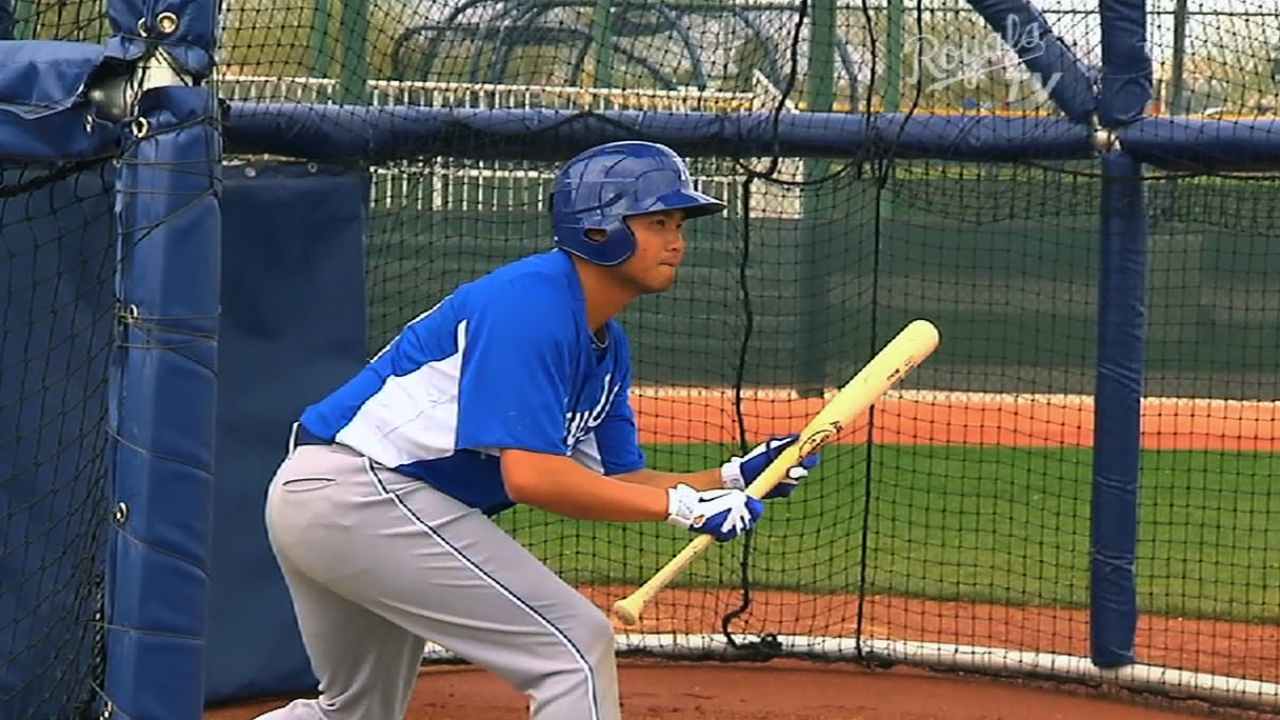 SURPRISE, Ariz. -- So far in the Cactus League whenever the Royals have played at a National League club's park, the teams have agreed to use the American League's designated hitter. That will end on Saturday when they visit the Cubs at Mesa, Ariz.
"Bruce [Chen] will hit against the Cubs and then we'll use our pitcher to hit -- if he's one of the five guys in competition for the five-man rotation. If we play a National League game, they'll hit," manager Ned Yost said.
Because the Astros have moved to the AL and each league has 15 teams this year, Interleague Play has become a season-long event. So AL pitchers have to take batting practice during Spring Training rather than waiting until after the season begins.
"We've been hitting and bunting since Day 1," Yost said. "They've been hitting on the fields every day. When the fields are taken up, we take 'em to the cage every day. So they're in pretty good hitting form and pretty good hitting shape for being pitchers."
It's more than picking up a bat and taking a few hacks.
"You have to get used to it. You have to get back into bunting, you have to get back into swinging the bat," Yost said. "You've got to actually get in hitting shape and we've really made a focus of doing that since Day 1. But the second series of the year [at Philadelphia], we're going to be playing under National League rules. We've got to be ready for it."
It's primarily the starting pitchers who are concentrating on hitting. Relievers not so much.
"Generally not, because they won't hit. You either double-switch out or you pinch hit in those situations," Yost said.
Dick Kaegel is a reporter for MLB.com. This story was not subject to the approval of Major League Baseball or its clubs.