Escobar may return to action Sunday or Monday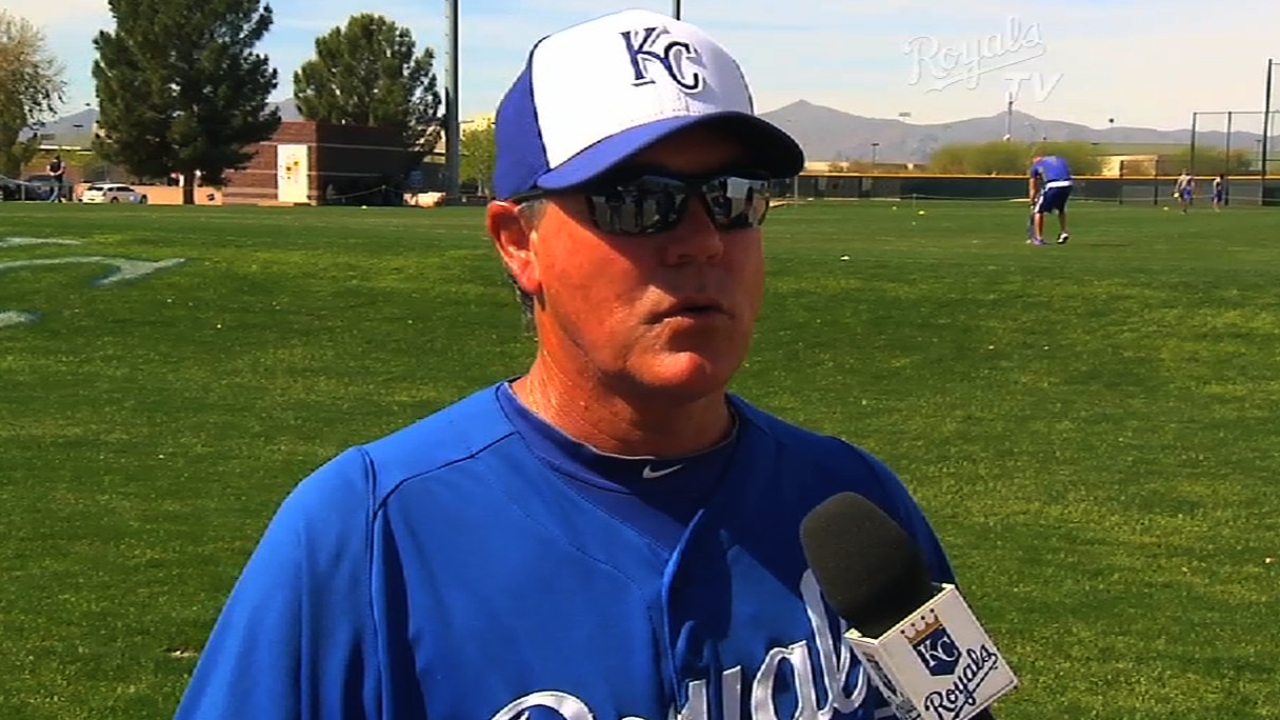 SURPRISE, Ariz. -- The timetable is uncertain for shortstop Alcides Escobar's return to the Royals' lineup from a stiff back. He missed a fourth straight game on Friday.
"If it was the regular season, he'd be playing today, but it's not," Royals manager Ned Yost said.
After consulting with head athletic trainer Nick Kenney, Yost said Escobar could be back Sunday afternoon against the White Sox or Monday night against the Rangers.
"I don't want to hurry it," Escboar said. "I want to be ready for the start of the season."
So far he's played in 11 games and is batting .290 (9-for-31) with a double, two triples and three RBIs.
"It's just about gone," Yost said. "On a scale of 1 to 10, it maxes out at a 3. But it's at a 3 when he's got quick-twitch movements. When he's slow and-easy, it's at a 1. We're going to try to give it another day to calm down, we're going to get him on the field [Saturday] to take ground balls and then see where he is Sunday, whether he's going to be available to play. It might be Monday. The thing is we've got two weeks left, we don't need to rush this."
Dick Kaegel is a reporter for MLB.com. This story was not subject to the approval of Major League Baseball or its clubs.