Collins back in camp after stint with Team USA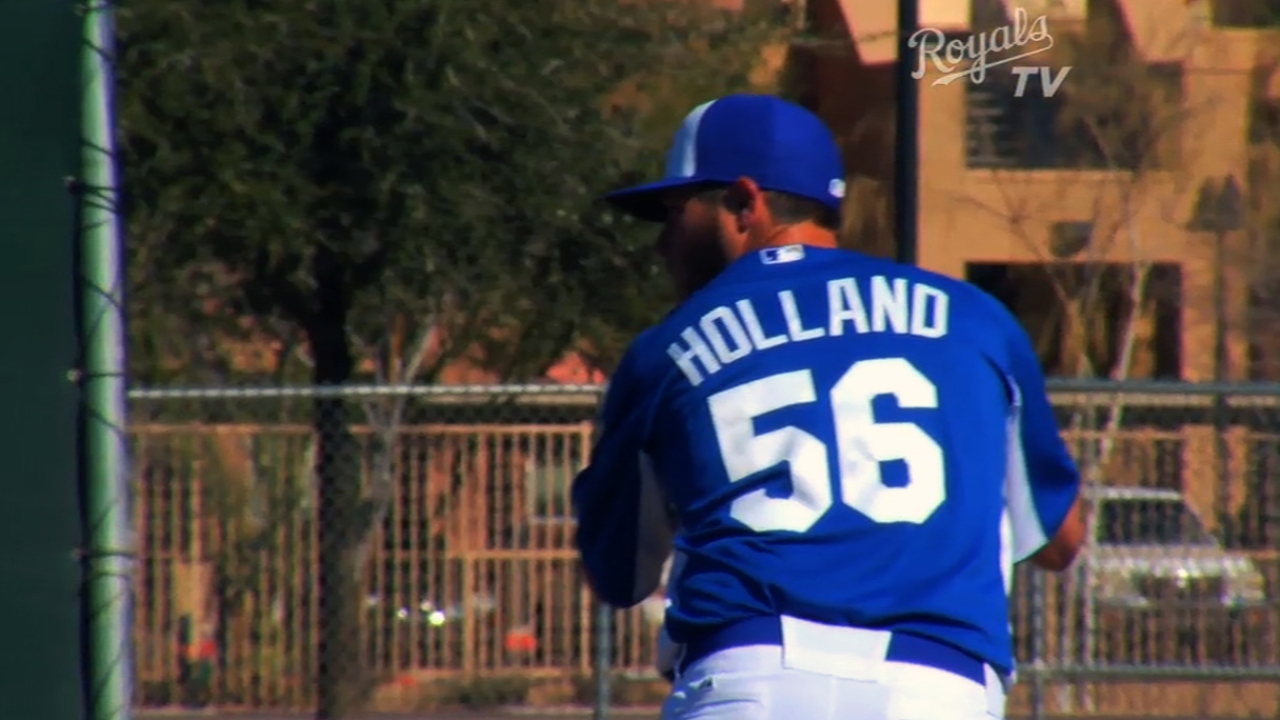 SURPRISE, Ariz. -- Left-hander Tim Collins was back in the Royals' clubhouse on Sunday and dressed for the occasion. Never mind the green and white caps the team wore on St. Patrick's Day.
Collins was equipped with a tall, floppy leprechaun hat, a vivid green shirt and a pot o' gold, complete with chocolate-filled coins.
Is he Irish?
"A little bit," Collins said. "I'm a mutt: Irish, Indian, German and French."
Collins returned to the Royals on Sunday, along with first baseman Eric Hosmer, after playing with Team USA, which was eliminated in the World Baseball Classic on Friday.
"For the most part, it was good," Collins said. "It wasn't fun to lose, but I'm excited to be back in camp. I didn't get as much work as I would've liked to, but that's just how the tournament goes. They're out there to win and it doesn't matter if you get your innings or not, so that's why I'm excited to be back in camp, to get my work done."
Collins pitched in two games for a total of one inning during his two-week absence. He did get in several side sessions but missed work facing hitters.
"For me it was more about the competition of facing the hitters as [opposed to] going in the bullpen and working on stuff because I can do that all day," Collins said. "For me right now, it's facing hitters and how my stuff is working against the hitters."
Collins is scheduled to pitch in Monday night's game against the Rangers.
"I'm certainly behind most of the guys that have stayed in camp, but I don't think it's going to affect me," Collins said. "We've got two weeks left and I'll probably pitch three or four more times. That's usually about where I am at the end of camp -- seven, eight, nine innings, and right now I think I'm at four or five innings, so I'm not too far behind. There are guys that are a lot further ahead but, for me, I think I'm right where I usually am."
Counting his inning in the Classic, Collins has pitched four innings and faced 20 batters.
Dick Kaegel is a reporter for MLB.com. This story was not subject to the approval of Major League Baseball or its clubs.