Yost talks a little friendly trash with his son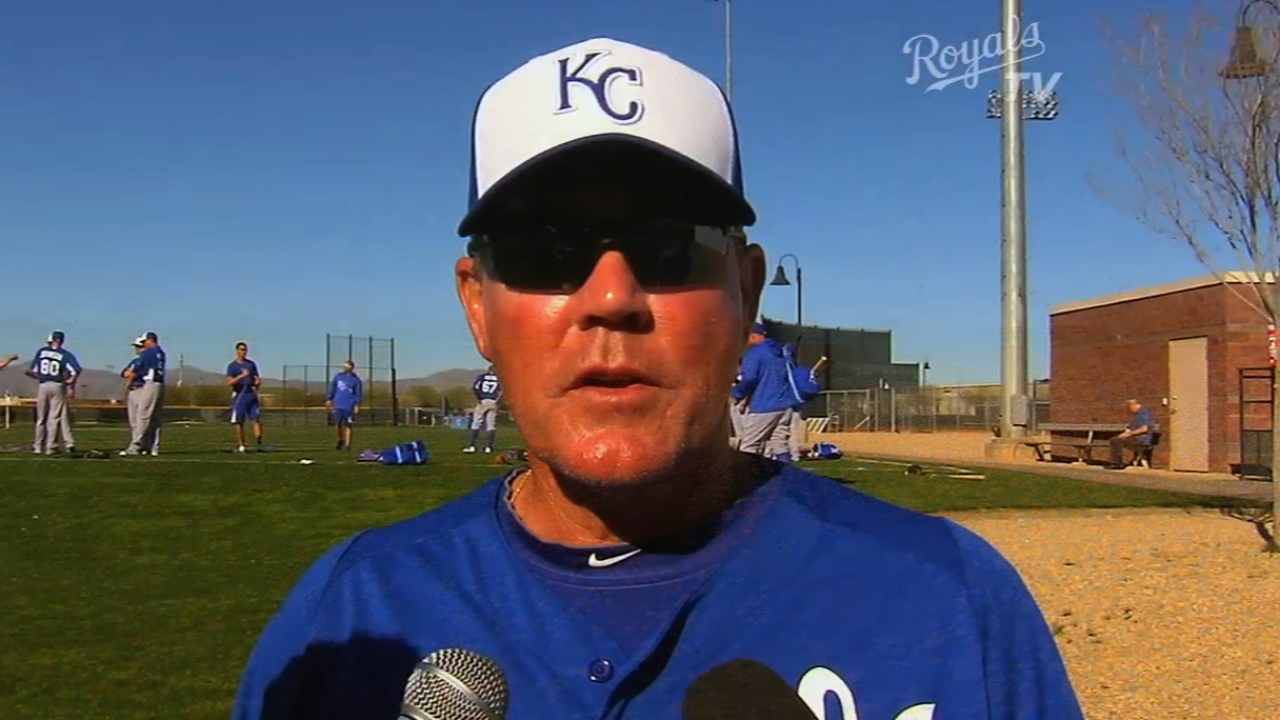 SURPRISE, Ariz. -- Ned Yost IV, son of Royals manager Ned Yost, is the hitting coach for Milwaukee's advanced Class A team at Brevard County, Fla.
A couple days ago, the Brevard County kids got 18 hits and Ned IV was named "Coach of the Day" in the Brewers' camp. It just so happened that on Sunday, the Florida State League team was coming to Surprise for a game against the Royals' Class A kids.
So the senior Yost called his son on Sunday morning to give him some news, and this is how the father said it went:
Dad: "Hey, I just want you to know you ain't getting 'Coach of the Day' today.
Son: "Why?"
Dad: "Because I'm sending James Shields up to face you guys for six innings."
Son: "[Groaning] Great."
Dad: "Tell your boys to be ready to face the best changeup they've ever seen."
Shields, the Royals' top starter, was getting work in during a Minor League game to clear Cactus League time for other pitchers and, not so coincidentally, to avoid facing the Royals' opening series foe, the White Sox.
The Ned IV-coached Brewers obviously were eager.
"They were swinging, that's for sure," Shields said. "I think I threw 75 or so pitches and I ended up going 7 2/3. It was six innings but we kept adding extra outs. But I got some really good work in and threw some really quality pitches today. Started getting my curveball over for strikes, which I was very pleased with."
In short, Shields was going so good that, with the elastic rules in effect, he was able to get 7 2/3 innings inside of six.
"I figured that would probably be the case," the senior Yost said.
Dick Kaegel is a reporter for MLB.com. This story was not subject to the approval of Major League Baseball or its clubs.