Nady sidelined with partial tear in right heel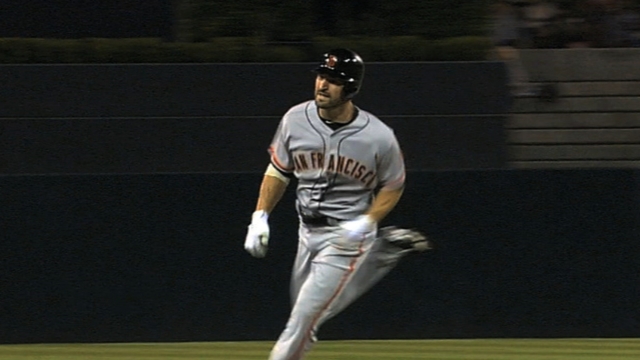 SURPRISE, Ariz. -- Outfielder-first baseman Xavier Nady is hoping to play within a couple of days after sustaining a partial tear, on top of plantar fasciitis, in his right heel.
"It was bothering me and I took a couple days off and I ended up partially tearing it," Nady said. "So now it's more just wait a couple of days and let that swelling, hopefully, go away."
Nady hasn't played since coming out of Wednesday's game with the ailment. A 12-year Major League veteran, he's trying to make the club as a non-roster player. So far, he's 7-for-21 (.333) with a double and five RBIs.
"I'm hoping that it heals rapidly so I can get some at-bats and play," Nady said.
He planned to take batting practice on Sunday.
Dick Kaegel is a reporter for MLB.com. This story was not subject to the approval of Major League Baseball or its clubs.