Mendoza boosts case for rotation spot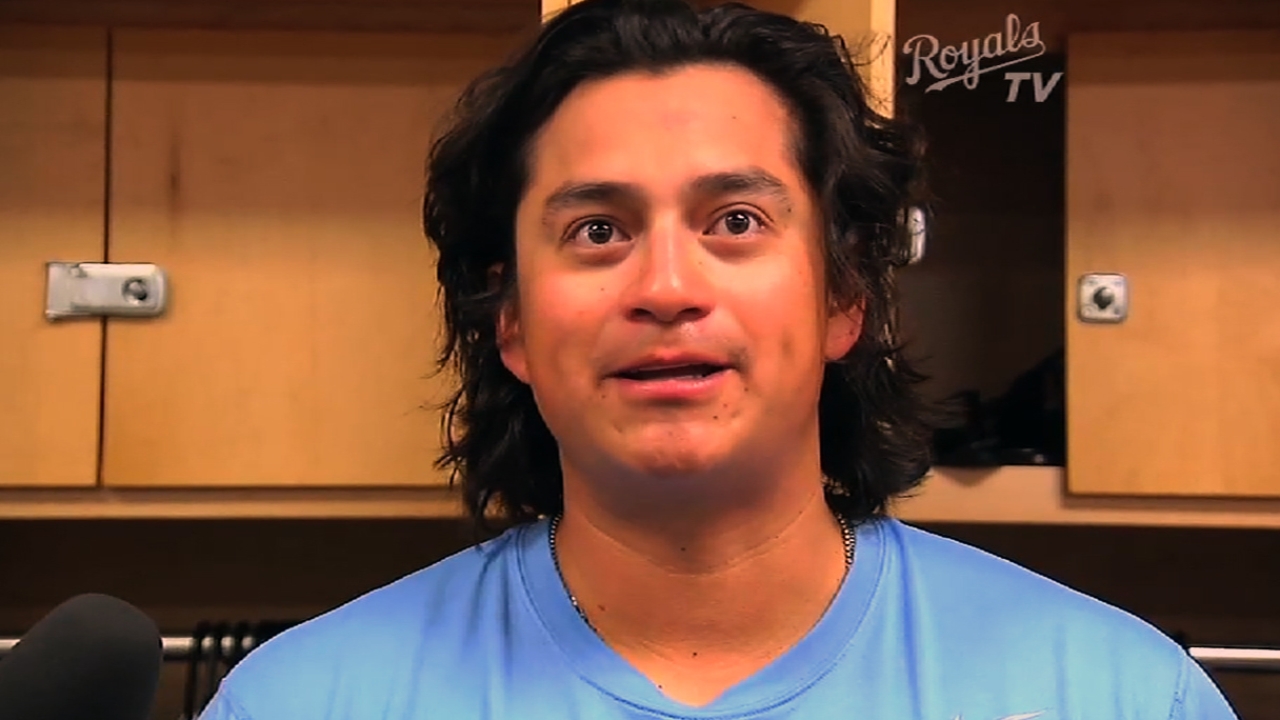 SURPRISE, Ariz. -- Right-hander Luis Mendoza strengthened his bid for the remaining spot in the Royals' rotation on Sunday by pitching five shutout innings in a 10-0 victory over the White Sox.
Mendoza spaced out four singles, one in each of the first four innings, before throwing a 1-2-3 fifth. He threw 63 pitches, including 42 strikes.
"The first thing, I tried to establish my sinker in and just mixed in my curveball and changeup and that was my key today," Mendoza said. "I feel pretty good, definitely. But it's still early and I want to save my arm."
Mendoza is chasing left-hander Bruce Chen, who had a rough outing on Saturday against the Cubs, for the fifth starting slot. Lefty Will Smith and rookie Yordano Ventura are also still in the mix.
Although Mendoza is sometimes mentioned by manager Ned Yost as a "perfect long man" for the bullpen, the pitcher made it clear that he preferred starting.
"Of course I want to start, but any position they give me I'm going to take it and help the team any way I can," Mendoza said.
Yost liked what he saw on Sunday.
"He's doing his part," Yost said. "I've got a couple of weeks left to see what happens, but it was a very nice outing today."
Nate Adcock, J.C. Gutierrez, Dan Wheeler and Greg Holland each added one scoreless inning. The Royals hammered out 18 hits in the runaway.
"The pitching was good all the way around today. The hitting was good," Yost said. "It was a great day, there were positives all the way around. I was trying to find a negative there at the end of the day and I couldn't find one."
Dick Kaegel is a reporter for MLB.com. This story was not subject to the approval of Major League Baseball or its clubs.