Escobar plays in Minor League scrimmage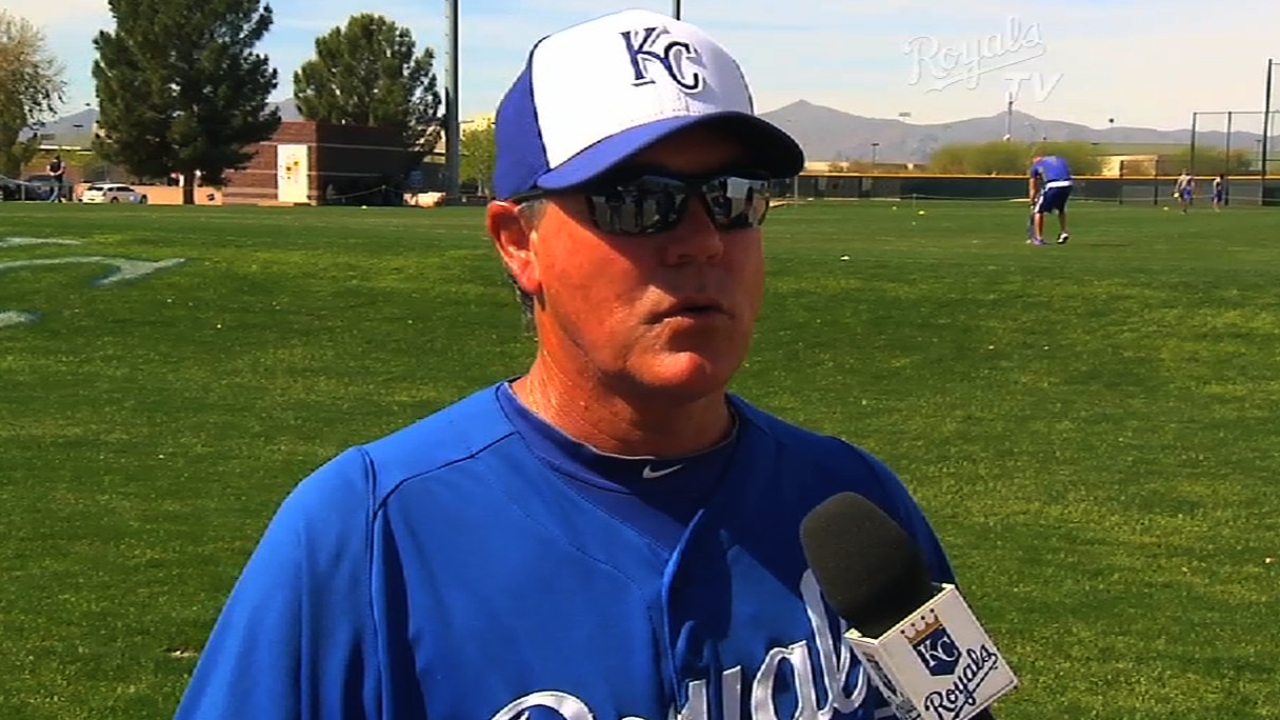 SURPRISE, Ariz. -- Shortstop Alcides Escobar, eager to return from a stiff back, played in a Minor League game for Class A Wilmington on Sunday while Royals pitcher James Shields got a workout.
"He was moving good, man," Shields said. "I think he had three doubles."
Actually, Escobar had two doubles as he went 2-for-3 and scored three runs. He had missed five straight days of the Royals' Cactus League games.
Catcher Salvador Perez also played, handling Shields against Milwaukee's Brevard County team and went 4-for-4 at the plate with two doubles, an RBI and three runs.
Although Shields had several four-out innings in the controlled scrimmage, officially he was credited with six innings while giving up no runs and two hits. Throwing 76 pitches (54 strikes), he struck out eight of 23 batters and walked one.
Dick Kaegel is a reporter for MLB.com. This story was not subject to the approval of Major League Baseball or its clubs.