Hosmer benefits from early pressure of Classic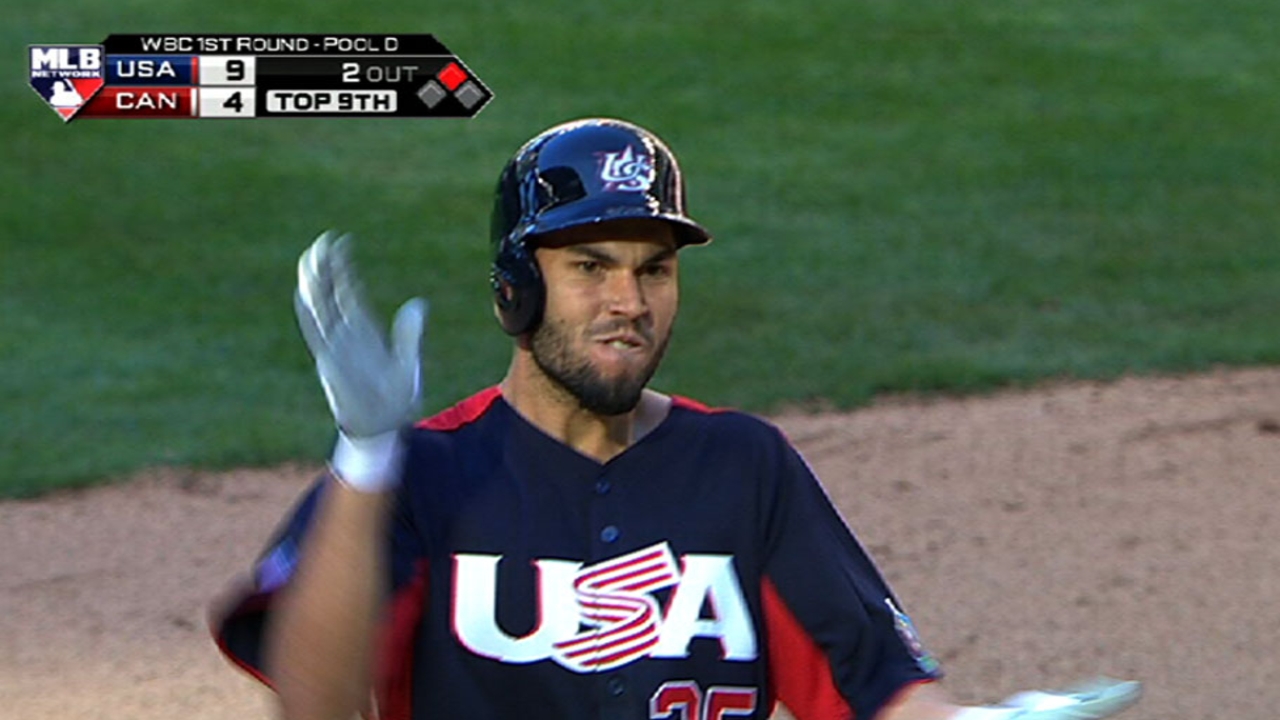 SURPRISE, Ariz. -- Count Royals first baseman Eric Hosmer as a happy graduate of the World Baseball Classic.
"You're playing at a high level very soon, and it definitely does you a lot of good," Hosmer said. "When you're getting at-bats in a big atmosphere like that and in a turned-up level, it's definitely a good look."
Hosmer was a late replacement on Team USA for injured first baseman Mark Teixeira and played all six games, going 5-for-25, .200, with one double and five RBIs, second to Mets third baseman David Wright's team-high 10.
"It was an unbelievable experience," Hosmer said. "Look to my left and Jimmy Rollins is right there, and then you have a guy like Ryan Braun or David Wright. So it was a great learning experience for me, just seeing how those guys go about their business every day was great. Obviously, I hoped to make a little farther and continue on in the tournament.
"For me, it was probably the highest level of baseball I've played, and I think this year a lot of people see how serious teams are taking it and just hearing the excitement and how loud the crowd was getting when any team would score and the chants that went off, it was definitely a different experience than a regular Major League game and a fun one, that's for sure."
Hosmer returned to Royals action on Sunday and went 2-for-4 with two singles and two strikeouts. That gave him a .407 (11-for-27) average in the Cactus League.
"There was some concern he was getting out of whack, but I saw him in the game, saw him in BP and he looked great to me," Royals manager Ned Yost said.
Indeed, Hosmer is convinced that he's holding true to the offseason adjustments he made in his hitting approach and the Classic only helped him.
"It feels good," Hosmer said, "and, honestly, being thrown in a pressure situation like the Classic was good, too, because I think early on I was getting excited, and towards the end I kind of learned how to calm everything down.
"I saw a lot more breaking pitches in the Classic, so that's a big help and I definitely feel like I'm where I want to be right now and the main thing is when the lights turn on, just keep that same composure. Not get so worked up and control that level of excitement and just slow everything down. ... It was a tremendous help for me."
Dick Kaegel is a reporter for MLB.com. This story was not subject to the approval of Major League Baseball or its clubs.