Cuts leave Chen, Mendoza alone in rotation battle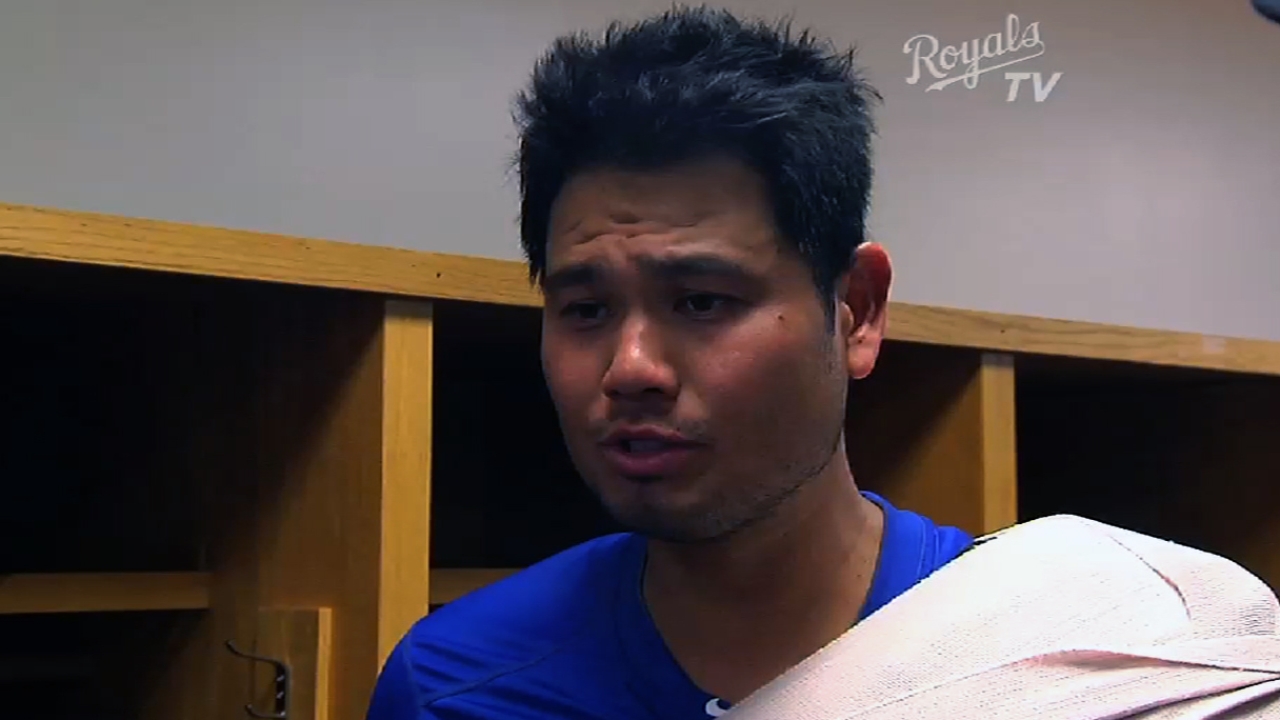 SURPRISE, Ariz. -- The battle for the fifth spot in the Royals rotation was narrowed to two candidates on Monday -- left-hander Bruce Chen and right-hander Luis Mendoza -- when lefty Will Smith and righty Yordano Ventura were among seven pitchers sent to the Minor Leagues.
Smith, right-hander Nate Adcock and left-hander Everett Teaford were optioned to Triple-A Omaha. Ventura and fellow right-handers Blaine Boyer, Michael Mariot and Brian Sanches were reassigned to the Minor League camp.
"They all showed something. The problem we ran into is innings -- we're out of innings," manager Ned Yost said. "So we need them down on the other side pitching, in case something happens."
The moves reduced the camp roster to 45, and some position players were expected to be reassigned later in the day.
Smith, who was in the Royals' rotation for part of last season, pitched impressively in the Cactus League. In four games, he had a 1.64 ERA with 10 strikeouts and just one walk in 11 innings. Opponents hit .179 against him.
Smith, Adcock and Teaford would be possible callups in case of injury or other problems.
"Those are guys that we could quite possibly see, depending on situations, on what's happening. These are guys who we're going to count on to be ready in case we have a need," Yost said.
Ventura, rated the No. 3 Royals prospect by MLB.com, appeared in five games with a 3.86 ERA. He gave up nine hits and two walks with seven strikeouts in 11 2/3 innings.
"He's going to start in Double-A, but you can get to the big leagues from Double-A as you can from Triple-A, just go do your thing," Yost said.
Adcock, a starter last season for Omaha and a part-time reliever for the Royals, appeared in eight Cactus games and posted a 1.08 ERA. Teaford got a late start because of a sore shoulder and pitched in just two games.
Boyer, who sat out last season, had a 6.23 ERA in five games. Mariot, a rising prospect, had a 3.86 ERA and held opponents to a .120 average in seven games. Sanches, one of the camp's oldest pitchers at 34, had a 4.50 ERA in four games.
Dick Kaegel is a reporter for MLB.com. This story was not subject to the approval of Major League Baseball or its clubs.