Santana hits first bumps of spring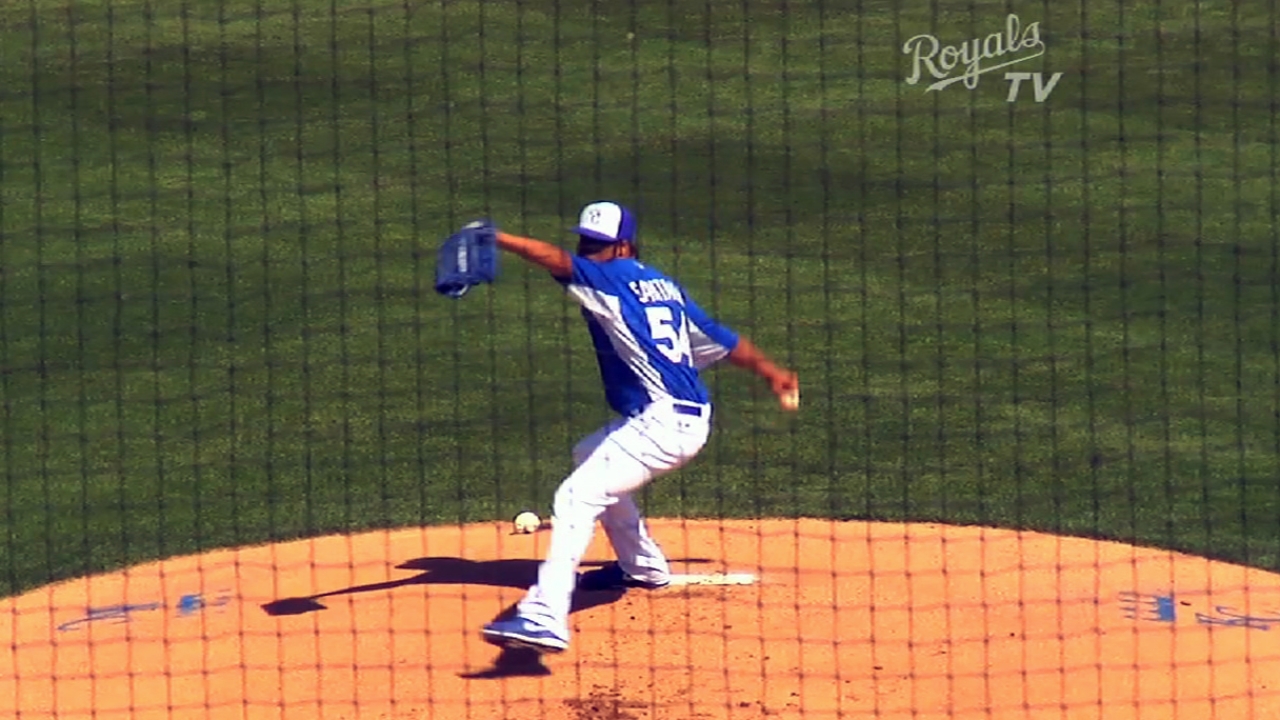 SURPRISE, Ariz. -- Right-hander Ervin Santana had his roughest outing for the Royals on Monday night, giving up six runs on 10 hits and a walk in an 8-2 loss to the Rangers.
"I was leaving the pitches up a little bit and I was behind in the count, too. That's why it happened," Santana said.
Santana pitched four innings but racked up an 80-pitch workout, throwing 49 strikes.
"I thought Santana was up a little more consistently than he [had been]," Royals manager Ned Yost said. "But it was an Arizona field. Instead of giving up six, in a Major League game during the regular season he probably gives up three."
Santana gave up a long two-run homer to Ian Kinsler but was also hurt by balls that bounced high off a hard infield, including two RBI singles by Julio Borbon.
"The two balls that Borbon hit were both driven right down into the ground in front of the plate and it's like cement there and they both bounded over a drawn-in infield," Yost said. "During the regular season, every Major League park has soft [ground] there -- we hold both those runners and throw Borbon out at first base."
Yost was impressed by the life on left-hander Tim Collins' fastball in his return from the World Baseball Classic. He gave up one run on two hits.
Luke Hochevar gave up two hits and no runs with two strikeouts in one inning, his second outing since going to the bullpen.
"Luke threw the ball good. He had his fastball up to 96 mph and a real good curveball tonight," Yost said. "He continues to get a comfort level with relieving. I think he's going to really roll with it."
Dick Kaegel is a reporter for MLB.com. This story was not subject to the approval of Major League Baseball or its clubs.