Colon, Seratelli, Wood among camp cuts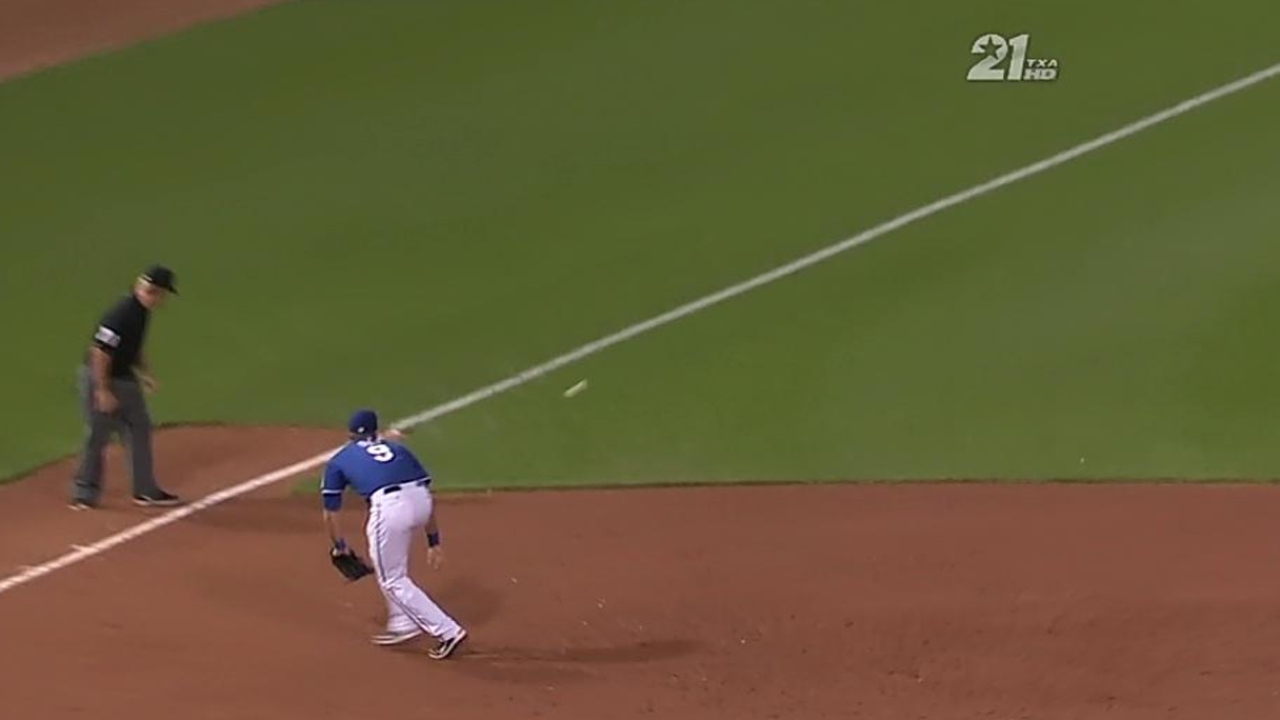 SURPRISE, Ariz. -- Infielder Christian Colon, the 10th-ranked Royals prospect by MLB.com, was among five non-roster players dropped from the Major League Spring Training roster after Monday night's game.
Also re-assigned to the Minor League camp were infielders Anthony Seratelli and Brandon Wood, outfielder Willy Taveras and catcher Adam Moore.
The in-camp roster is at 40 players, including disabled-list pitcher Felipe Paulino. With Opening Day just two weeks away, the Royals needed to reduce their numbers.
"[Before] the last two weeks of Spring Training," manager Ned Yost said, "we play our starting nine five innings and six innings, and this week we'll bump 'em to seven innings and then bump 'em to eight and they'll be ready to go. So we're starting to lose at-bats for position players and lose innings for pitchers and it's time to make the numbers smaller."
Earlier in the day, seven pitchers were cut.
Colon, a first-round pick as a shortstop in the 2010 Draft, batted .222 (6-for-27) in 15 games with a double and four RBIs.
"He's a talented kid. He can play short, but I think his position is eventually going to be second base," Yost said.
Wood bowed out with a two-run double in an 8-2 loss to the Rangers on Monday night. A former prime prospect for the Angels, he's trying to get back to the Major Leagues after being in the Minors all of 2012. He batted .323 (10-for-31) with two homers and nine RBIs in 17 Cactus League games.
Seratelli, who last season had a career-high 17 homers and hit .299 for in his first season for Triple-A Omaha, had a camp average of .208 (5-for-24). He was Double-A Northwest Arkansas' Player of the Year in 2011.
Moore, who has options remaining, lost out in competition with Brett Hayes and George Kottaras, both of whom are out of options, for the backup catching job. Moore hit two homers with a .320 average in 17 Cactus games.
Taveras, who didn't play last season, is attempting a comeback after seven years in the Majors that included a 68-steal season with the Rockies in 2008. His spring mark was .406 (13-for-32) with two doubles and a triple.
Dick Kaegel is a reporter for MLB.com. This story was not subject to the approval of Major League Baseball or its clubs.