Hosmer sits out Saturday with discomfort in quad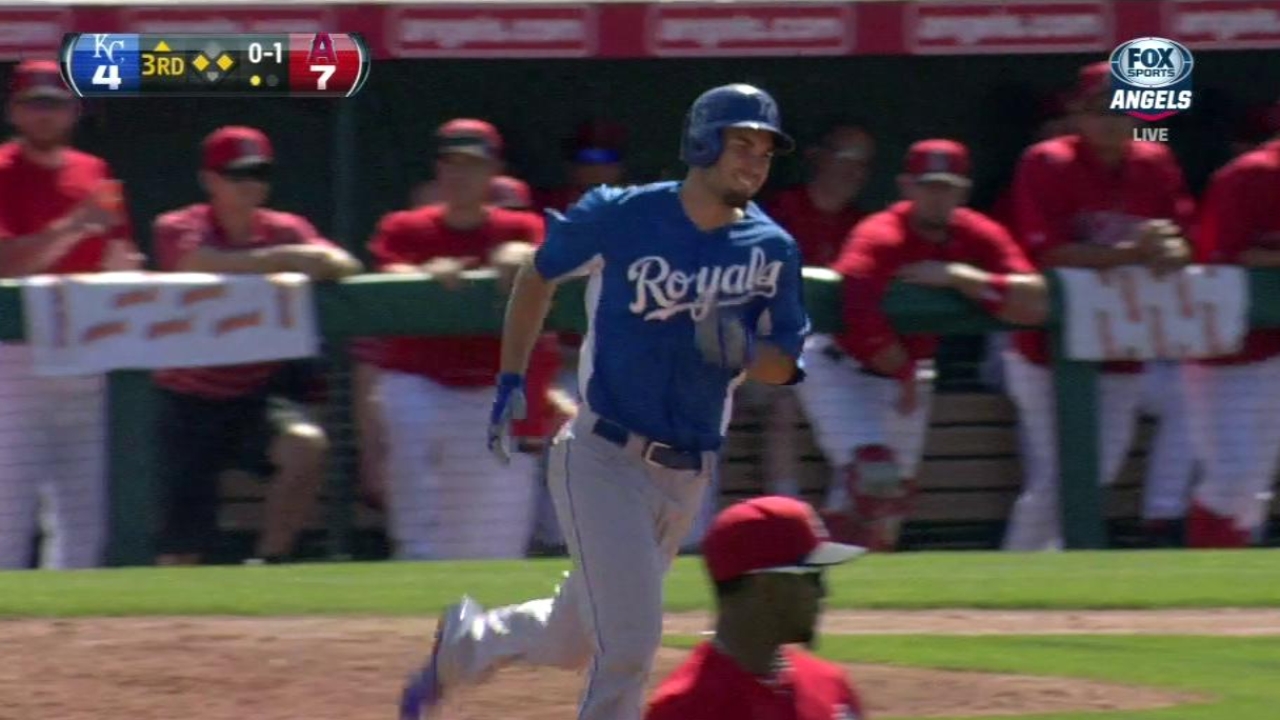 SURPRISE, Ariz. -- Eric Hosmer is nursing what's described as a slightly strained right quad that kept the Royals' first baseman out of the lineup on Saturday.
Hosmer sustained the injury while stealing a base for Team USA during the World Baseball Classic. However, he continued to play in the Classic and has been in the Royals' lineup for four of the five games since his return last Sunday, going 5-for-14.
"He slightly strained his quad in the WBC and he's about 85 percent," manager Ned Yost said.
"It's at 90 percent now," Hosmer said, correcting his manager. "Five minutes ago it went up five. But it's nothing serious at all."
Hosmer felt the injury when he swiped second base on March 12 against Puerto Rico.
"I wouldn't say I pulled it," Hosmer said. "It was more of a discomfort thing. It just felt like it was about to cramp up."
Hosmer showed no outward ill effects in Friday's 13-9 win over the Angels, banging two hits including a three-run homer. But, even after resting the previous two days, Hosmer was still feeling enough discomfort to put him out on Saturday.
After a day off on Saturday, Yost will send him to the Minor League camp to get some at-bats on Sunday.
"We're just trying to get him back before the season starts, as close to 100 percent as we can get. He can play at 85 [percent] which is obvious -- he's played at it the last couple days," Yost said. "We'll send him up to the Minor League games where he can get five or six at-bats a day and really doesn't have to push it. Keep him going that way."
So far in the Cactus League, Hosmer is hitting .378 (14-for-37) with 13 RBIs in 13 games.
Dick Kaegel is a reporter for MLB.com. This story was not subject to the approval of Major League Baseball or its clubs.