Club spring win mark within reach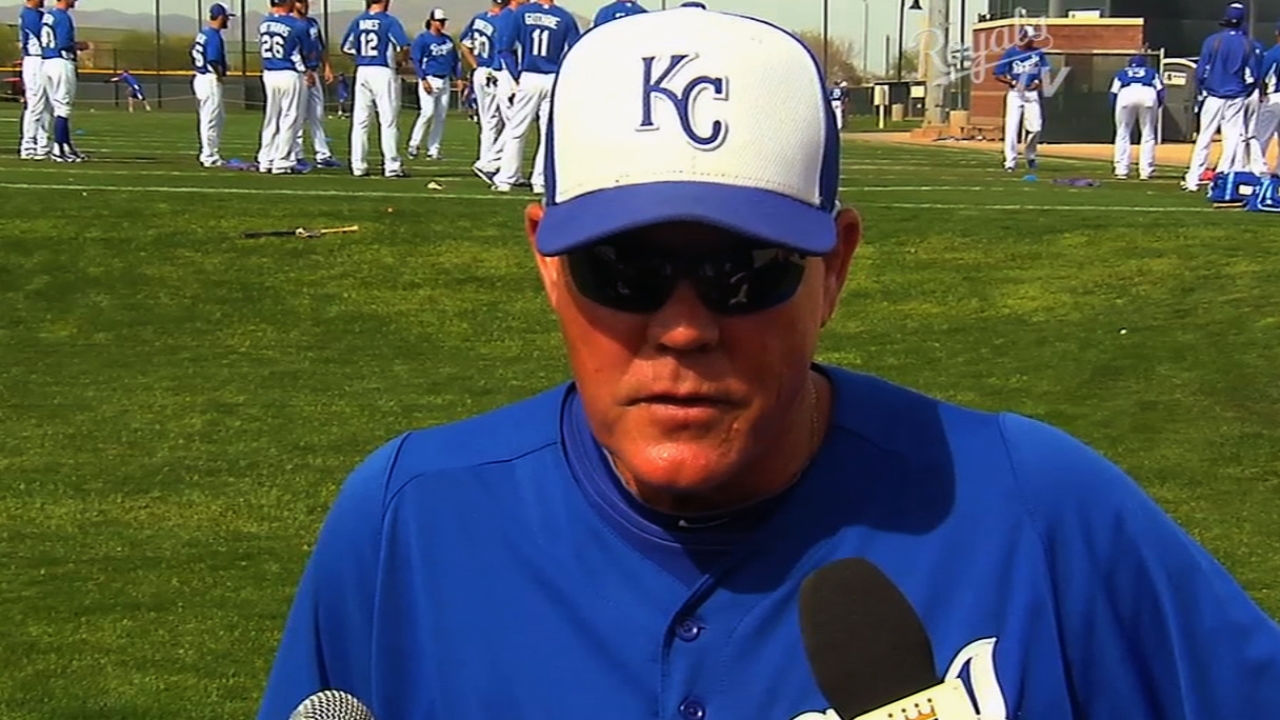 GLENDALE, Ariz. -- The Royals have won four straight games and stand 21-6-1 overall, one shy of their all-time victory mark for a Spring Training.
The most wins came in 1999, when they were based at Baseball City, Fla., and had a 22-9 record. They also reached the 20-win mark in 2011 (20-10-1) in Arizona.
They have six games remaining in the Cactus League, including a day-night doubleheader on Wednesday. There have been two rainouts this year.
The Royals will break camp after Friday afternoon's game and head for Chicago, where they'll open the season on April 1.
Dick Kaegel is a reporter for MLB.com. This story was not subject to the approval of Major League Baseball or its clubs.