Duffy, Paulino staying in Arizona to rehab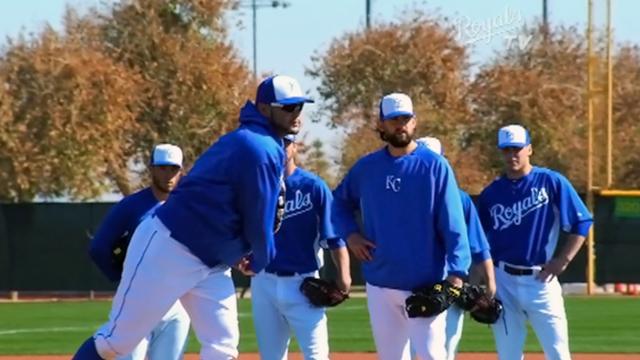 SURPRISE, Ariz. -- Left-hander Danny Duffy and right-hander Felipe Paulino will continue their recoveries from Tommy John surgery at the Surprise training complex after the Royals leave on Friday.
"I'm chilling here until June. I think I'll be here exclusively," Duffy said. "It's tough to be away from the guys, but it's the right thing to do. Stick around and get in what I have to get in as efficiently as I can."
Duffy and Paulino said that their recoveries are on schedule.
"Everything is good. I'm throwing very well," Paulino said.
They hope to be back pitching by midseason. Duffy had his surgery on June 13 and Paulino on July 3.
"We'll be here together, so that's another positive thing," Duffy said.
Dick Kaegel is a reporter for MLB.com. This story was not subject to the approval of Major League Baseball or its clubs.