Perez OK after foul tip off catcher's helmet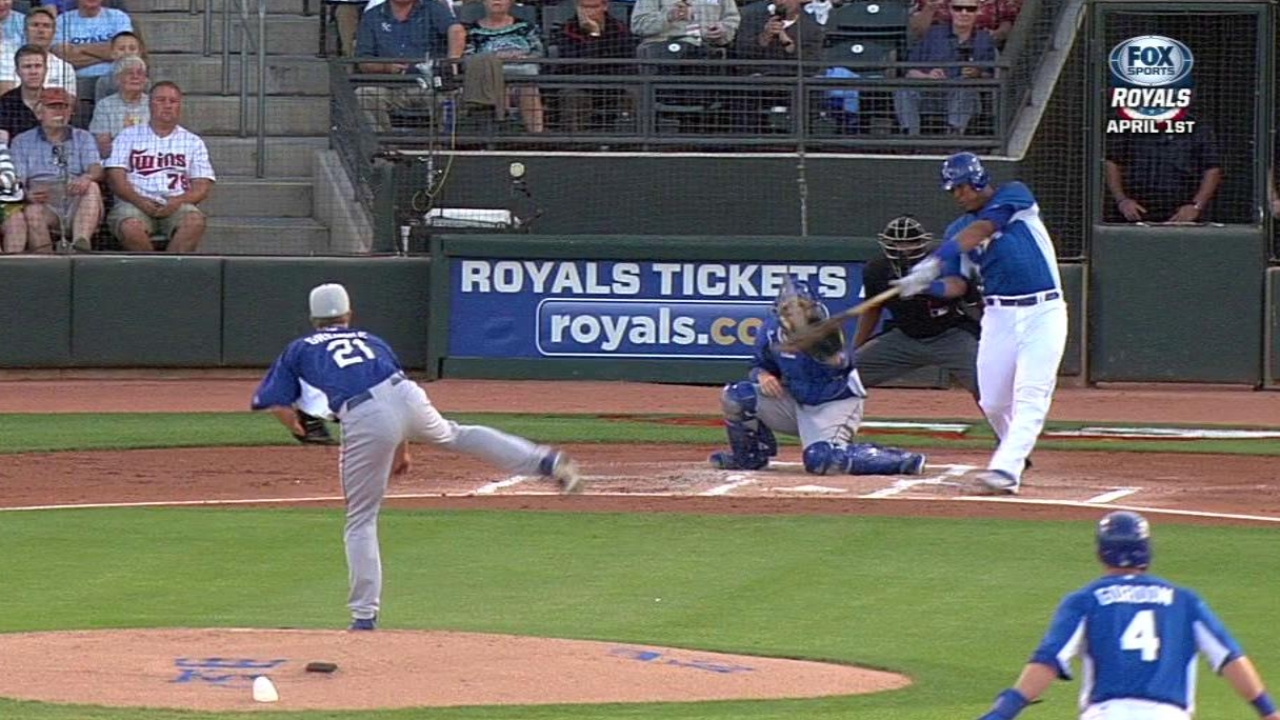 SURPRISE, Ariz. -- Royals catcher Salvador Perez took a foul ball off his helmet in the ninth inning of Monday night's 8-2 win over the Dodgers, but seemed to be OK and stayed in the game.
"He took it pretty square but, Salvy, you couldn't drag him out from there," pitcher Luke Hochevar, who was on the mound at the time, said. "But he seemed all right. He wouldn't tell you if it hurt anyway, but he's a tough guy."
The ball struck by a Dodgers batter ricocheted high off Perez's head and into foul territory, where Hochevar raced over and caught the ball which, at that point, was a dead ball.
"I've never really seen that where a catcher dropped his head and got hit on the top of the head by a foul ball," manager Ned Yost said. "But I guess you see something new every day."
Yost, a former catcher, said it'd never happened to him.
"I never wore a helmet," Yost said. "If it happened to me, I'd be laid out somewhere."
Dick Kaegel is a reporter for MLB.com. This story was not subject to the approval of Major League Baseball or its clubs.