Hall begins Lifetime Achievement Award search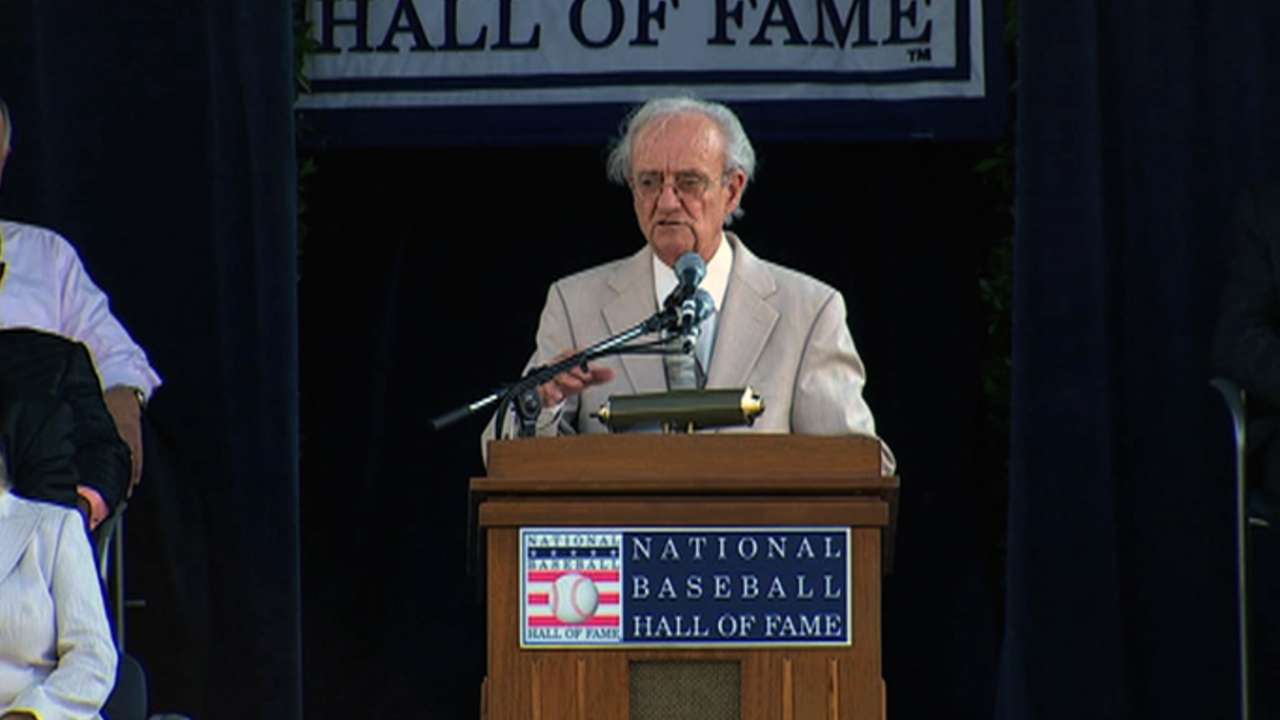 SURPRISE, Ariz. -- Nominations for the Buck O'Neil Lifetime Achievement Award are being accepted by the National Baseball Hall of Fame and Museum in Cooperstown, N.Y.
The award honors an individual whose efforts have "enhanced baseball's positive impact on society, broadened the game's appeal, and whose character, integrity and dignity are comparable to the qualities exhibited by O'Neil." The next award is eligible to be presented in 2014.
Established in 2007, the award is a tribute to O'Neil, who played and managed the Kansas City Monarchs in the Negro Leagues, was a longtime scout for the Royals and was renowned as one of baseball's greatest ambassadors. His statue greets visitors at the Hall of Fame entrance.
O'Neil won the first award in 2008, and longtime executive Roland Hemond won in 2011.
Nominations must be submitted in writing only by mail, detailing the candidate's qualifications, to National Baseball Hall of Fame and Museum, 25 Main Street, Cooperstown, NY 13326.
Dick Kaegel is a reporter for MLB.com. This story was not subject to the approval of Major League Baseball or its clubs.