Collins in rough stretch, but Yost unworried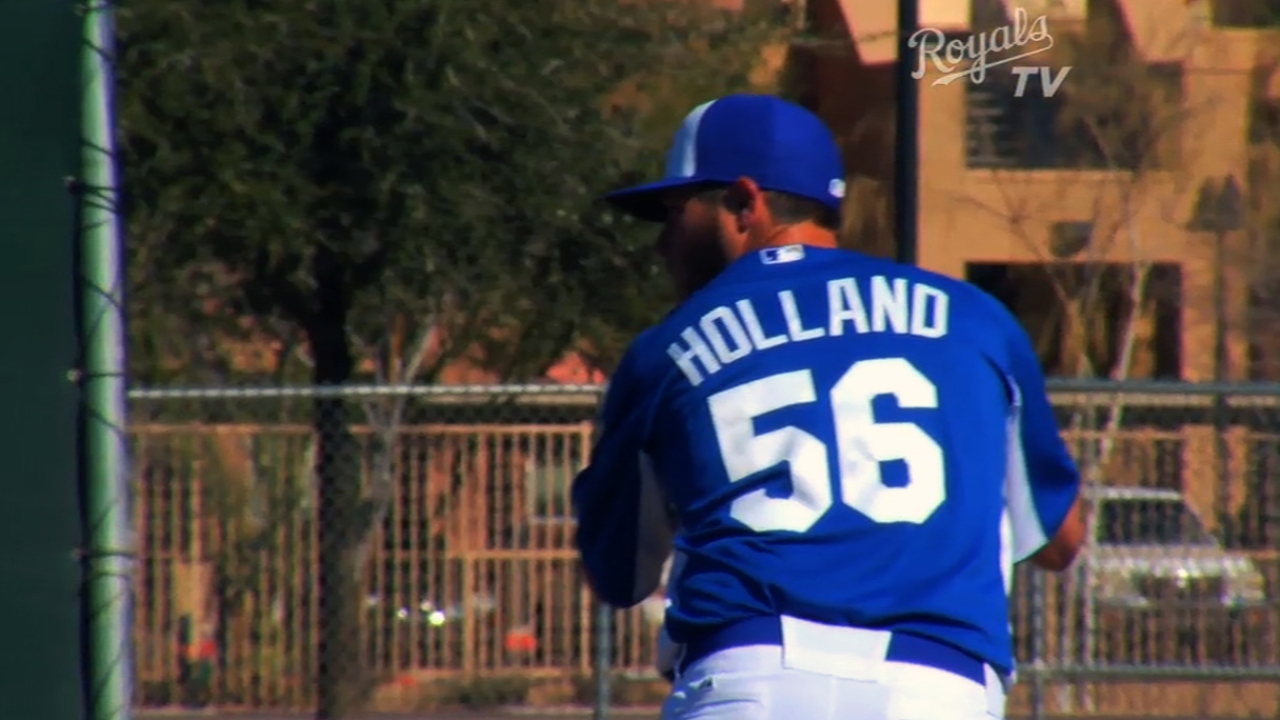 PEORIA, Ariz. - Left-handed reliever Tim Collins continues to find the going rough since returning to the Royals from the World Baseball Classic.
Collins gave up two solo home runs, to Franklin Gutierrez and Michael Morse, in his one inning in Tuesday's 11-6 victory over the Mariners. In his previous outing, he gave up five runs in one inning. All of that has pushed his ERA up to an unsightly 14.14.
"He's having kind of a rough go right now, but we're at a point where some of these guys are having a little dead arm," manager Ned Yost said. "They just don't have that snap on their pitches. He's still a little inconsistent, but we don't have any concern over him. He has another two outings, and we're continuing to focus on little mechanical adjustments he needs to make to get the ball down. He'll be all right."
Two other left-handers, Francisley Bueno and Donnie Joseph, are still in competition for a bullpen job, but Yost indicated that Collins was not likely to be bumped out of a job.
Dick Kaegel is a reporter for MLB.com. This story was not subject to the approval of Major League Baseball or its clubs.