Hosmer to start in right to prepare for Interleague Play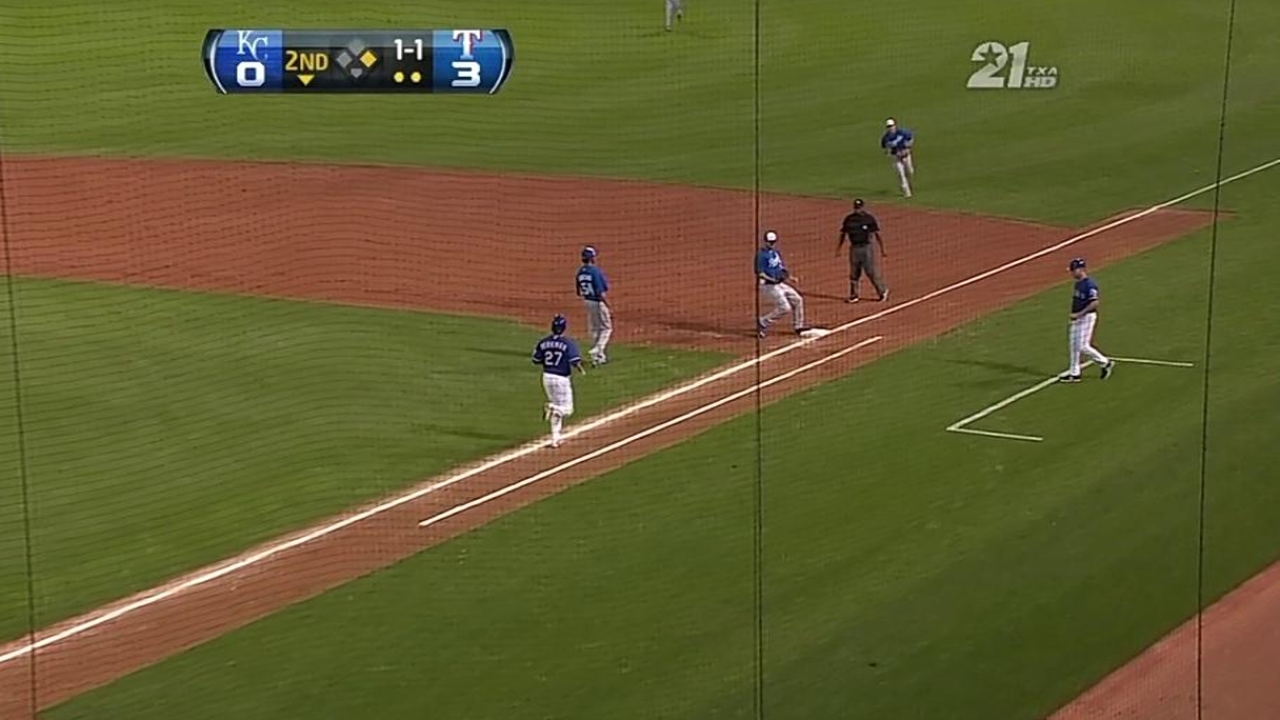 SURPRISE, Ariz. -- Interleague Play and National League rules will be on the Royals early this year because of the revised schedule caused by Houston's move into the American League.
The Royals will play at Philadelphia in their second series of the season and, with that in mind, manager Ned Yost plans to use first baseman Eric Hosmer in right field in Thursday's Cactus League game against the Reds.
That would give Yost the option of keeping both Billy Butler, his AL designated hitter, and Hosmer in the lineup. Butler could take over first base with Hosmer moving to right, a left-handed bat replacing right-handed Jeff Francoeur.
At this point, Yost has made no decisions and, of course, the opposing pitcher will make a difference.
"I'm playing Hoz in right field tomorrow," Yost said. "We'll see. Frenchy can start the year, and [perhaps] he's the hottest player we've got. I'm not taking him out. If we're facing lefties, Billy could play and we could have Hoz come off the bench. I don't know what we're doing yet."
Hosmer started two games in right field last year at Pittsburgh.
Dick Kaegel is a reporter for MLB.com. This story was not subject to the approval of Major League Baseball or its clubs.