Shields pleased with progress in final spring outing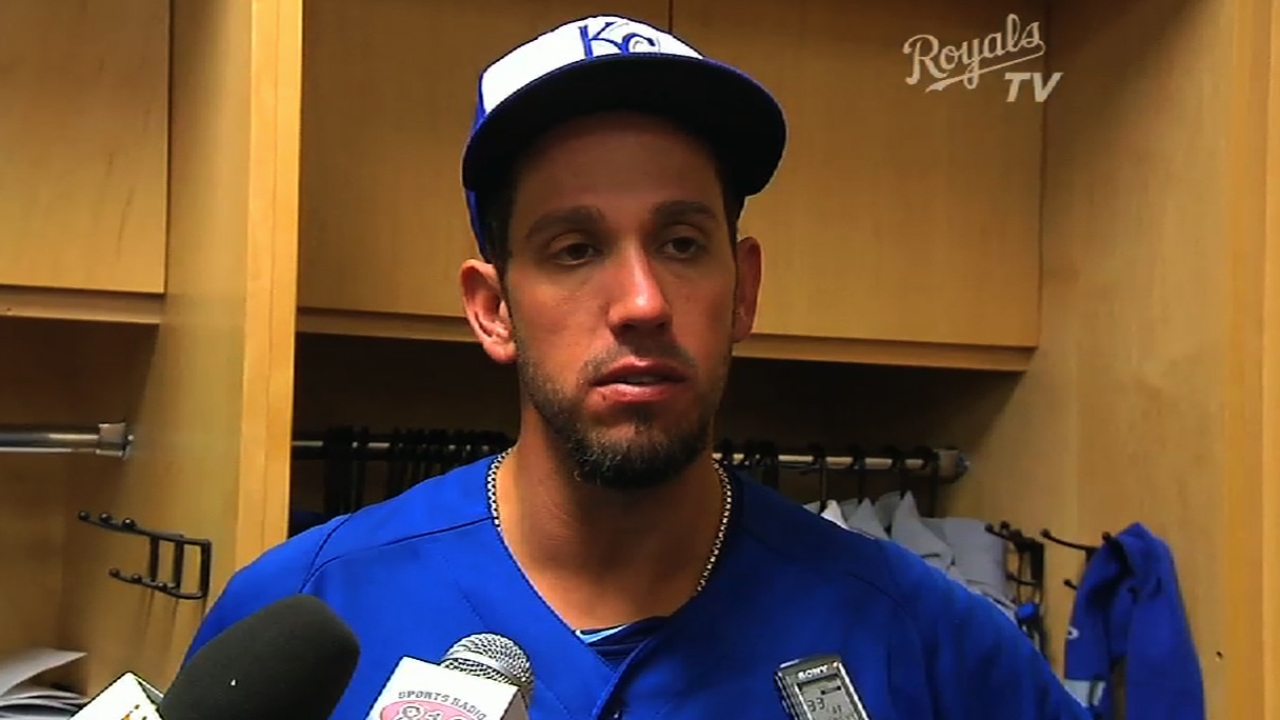 SURPRISE, Ariz. -- After giving up nine runs on 11 hits in his previous start, James Shields took some corrective measures.
"Obviously, sometimes you get hit around a little bit in Spring Training but I wanted to end strong," Shields said. "I worked really hard with Dave [Eiland, pitching coach] in the bullpen between these starts and it was good news. I translated it right into the game, so it was good."
Shields held the Cubs to two runs on three hits in his five-inning stint in the Royals' 10-inning, 9-9 split-squad tie on Wednesday night. The adjustment was relatively simple.
"Just my direction to the plate," Shields said. "I felt I was missing by about 6 inches in my last game and the reason was because I was coming out of my delivery a little bit, but we fixed that real quick and got that back right on track."
Shields left no doubt that he was stoked about Monday's season opener at Chicago against the White Sox.
"I'm excited, man, it's the first day of baseball. I think all the fans are excited, I think we're excited here," he said. "As long as Spring Training has been, I think our team is ready to go and one of the things I'm most proud of is the way we handled ourselves in the clubhouse and translated our attitude in the clubhouse out onto the field. I think that's one of the reasons we won so many games in Spring Training and hopefully we can translate that into the season."
Dick Kaegel is a reporter for MLB.com. This story was not subject to the approval of Major League Baseball or its clubs.