Santana pleased about first spring with Royals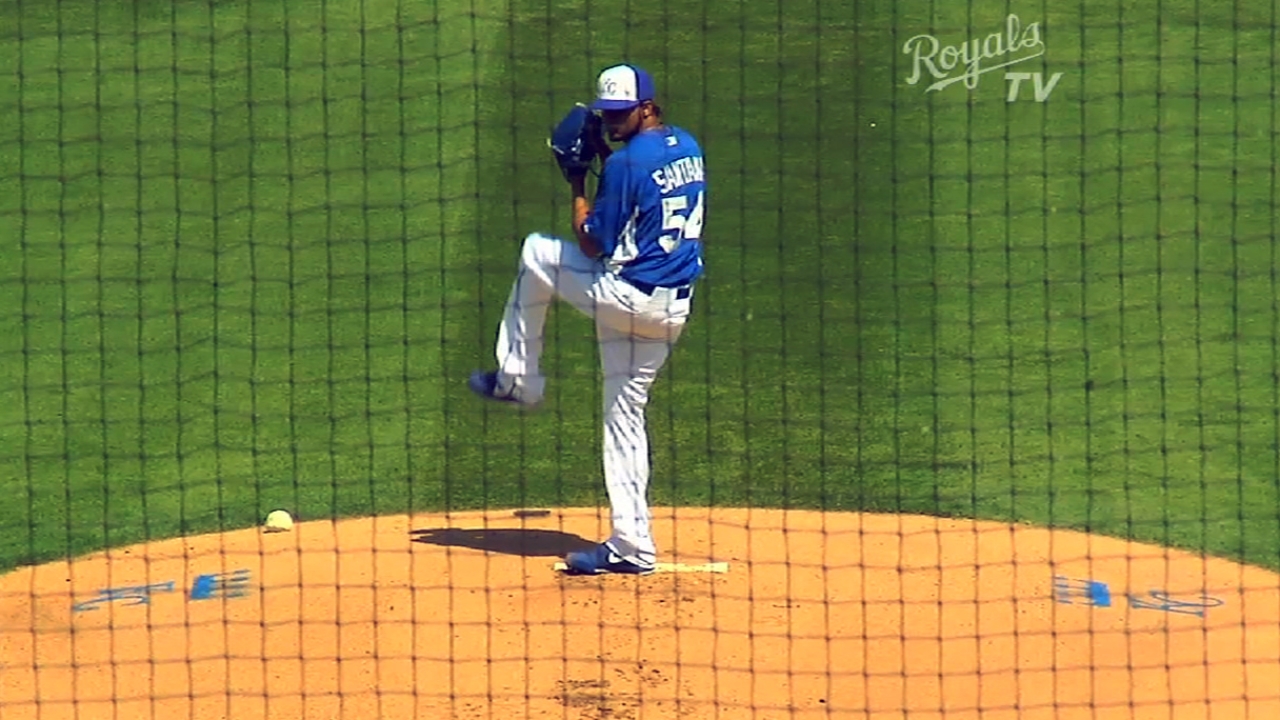 GOODYEAR, Ariz. -- Ervin Santana's next start will be in the season's second game on Wednesday against the White Sox at Chicago. Ready?
"Almost ready, not yet," Santana said, grinning. "I'm going to wait for my turn and then I'll be ready."
He worked four innings in the Royals' 8-3 win over the Reds on Thursday and wrapped things up with a 4.70 ERA and 1-1 record in six starts.
"I'm very excited with my performance this year. I have to keep it up, keep throwing strikes and keep working hard," Santana said.
Santana gave up two runs on seven hits.
"I thought he threw the ball extremely well," manager Ned Yost said. "Really limited the damage in the first inning and really buckled down when he had runners in scoring position."
Bruce Chen, now pitching out of the bullpen, worked two scoreless innings and gave up one hit.
"I was really pleased with the way that Bruce threw the ball and was on the attack," Yost said.
Dick Kaegel is a reporter for MLB.com. This story was not subject to the approval of Major League Baseball or its clubs.