Hard-hitting Royals keep it going against Reds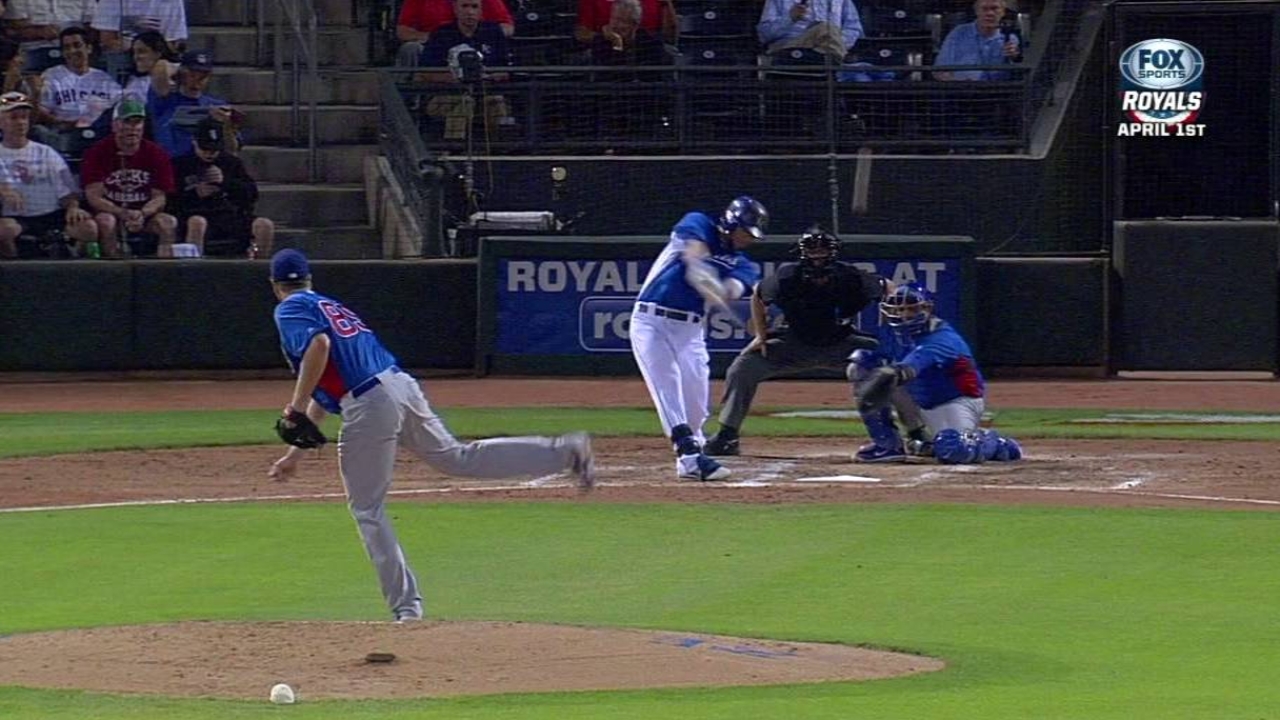 GOODYEAR, Ariz. -- The Royals posted 16 more hits in Thursday's 8-3 win over the Reds and they're certain to win the Spring Training team batting championship. Their .338 average is 29 points ahead of the second-place Angels.
"Pretty good hittin' team," manager Ned Yost said. "You could go down the list, they've all had a great spring -- Alex Gordon. Man, oh man, I don't know if you could swing the bat better than he is right now."
Gordon hit his seventh home run on Thursday and is hitting .420. Chris Getz, .450; Lorenzo Cain, .446; and Mike Moustakas, .418, are other Royals among the Majors' top 10 hitters this spring.
"We're just putting together good at-bats," Yost said. "I'm pleased with that."
There are conditions in Arizona that are beneficial to hitters, Yost conceded.
"Pitchers are working on certain things and you've got hard infields and sun fields, wind-blown. There are a lot of variables in the hitter's favor, but we're hitting the ball awful hard and we're putting ourselves in good hitting counts and I just like our approach," Yost said.
That approach has resulted in a 24-7-2 record, also the best in baseball, with their final game coming Friday against the Indians.
Dick Kaegel is a reporter for MLB.com. This story was not subject to the approval of Major League Baseball or its clubs.