Perez in lineup for first Opening Day start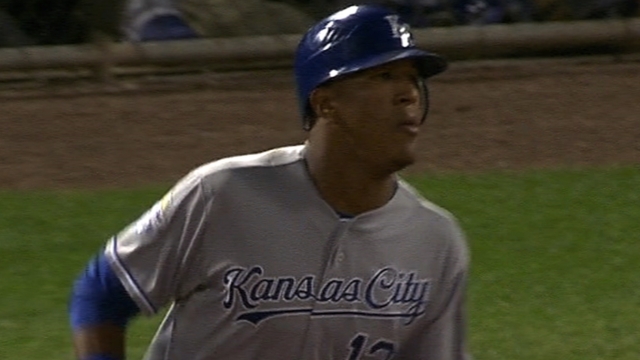 CHICAGO -- Catcher Salvador Perez was the only player on the Royals' roster experiencing his first Opening Day.
Last year, the promising young catcher was on crutches back at the training complex in Surprise, Ariz., after undergoing knee surgery. That kept him out for most of the season's first half.
"I stayed in Arizona for a few days, then went to Kansas City for the opener there," Perez said.
However, on Monday, he was behind the plate for James Shields' first start for the Royals. Perez went 1-for-4 with two strikeouts in the club's 1-0 loss.
For teammate Miguel Tejada, though, it was his 14th Opening Day.
Dick Kaegel is a reporter for MLB.com. This story was not subject to the approval of Major League Baseball or its clubs.