Chen reaches 10-year milestone on Opening Day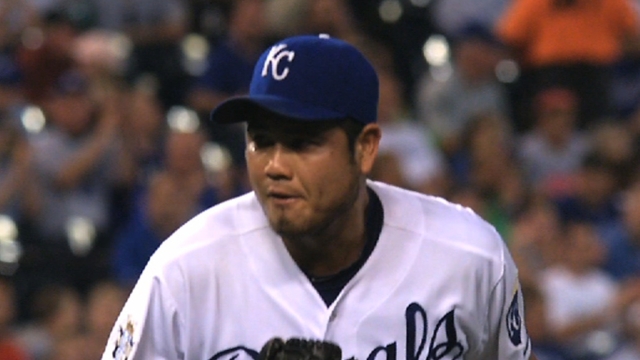 CHICAGO -- Royals pitcher Bruce Chen officially became a 10-year man on Opening Day.
It takes 172 days on a Major League roster to record one year of service time and Chen entered Monday's game with nine years, 171 days accumulated in 14 difference Major League seasons.
To mark the occasion, pitcher Kelvin Herrera made up a placard reading "Ten Years of Service" with the obligatory smiley face and taped it to the front of Chen's shirt.
How long did it take Chen to do it?
"Ohhhhh, I started playing when I was 16," he said.
Chen, 35, signed out of Panama with the Braves in 1993.
Dick Kaegel is a reporter for MLB.com. This story was not subject to the approval of Major League Baseball or its clubs.