Dyson first lineup change of season for KC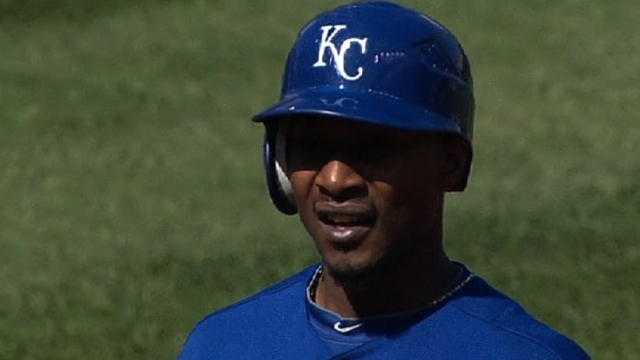 CHICAGO -- The Royals' first starting lineup change came on Thursday when Jarrod Dyson replaced Lorenzo Cain as the center fielder and was the eighth-place batter against the White Sox.
"My plan going in was to play Cain about five days a week, keep his legs underneath him and keep Dyson involved," manager Ned Yost said.
He noted that Dyson, a left-handed batter, entered Thursday's game 3-for-7 with a walk against White Sox right-hander Gavin Floyd, so it was a logical time to put him in place of the right-handed Cain.
"I've got a pretty versatile bench and I want to try to keep them all involved," Yost said. "I don't want them sitting for long periods of time without playing."
In the first two games at Chicago, only Miguel Tejada came off the bench. He pinch-hit (and walked) for Chris Getz and played two innings at second base.
Dick Kaegel is a reporter for MLB.com. This story was not subject to the approval of Major League Baseball or its clubs.