Chen giving Royals all he can in bullpen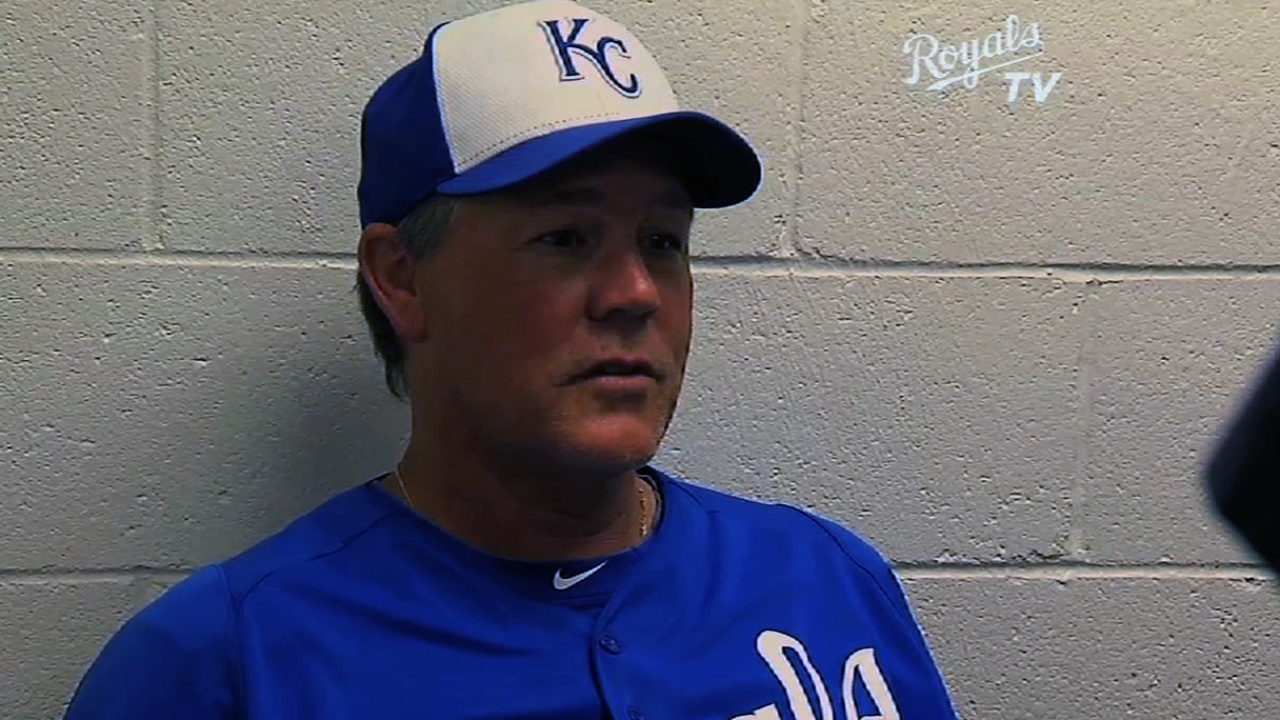 PHILADELPHIA -- Bruce Chen has been around a long time.
The veteran pitcher has appeared in 352 big league games, of which he has started 203. in 2012, he started on Opening Day for the Royals, but lost the fifth-starter role this year to Luis Mendoza. Instead of feeling sorry for himself, the veteran has accepted his role in the bullpen and gone about his business, including a perfect inning in Friday's victory at Philadelphia in which he picked up the 72nd win of his career.
"I'm trying to help this team any way I can," said Chen, who has pitched for 10 clubs, including Philadelphia. "Last year I was starting, and this year they told me I would be in the bullpen. You know what, I'm here to do what I can. It doesn't matter what they ask me to do. I know we have a good team, and people have to do jobs that normally we wouldn't have to do.
"I can't go to the bullpen and be [annoyed]. That's not going to help me or the team. I need to contribute. If it's as the long guy, that's fine with me."
Chen is far from alone, as the Royals have 25 guys focused on winning, according to manager Ned Yost.
"It's about winning," Yost said. "It's not just [Chen]. [Luke Hochevar] is in the same position. I'm here to decide what will help us win, and right now we have 25 guys doing what they can to win and put the team first."
Michael Radano is a contributor to MLB.com. This story was not subject to the approval of Major League Baseball or its clubs.