Awards, remembrances during home opener ceremony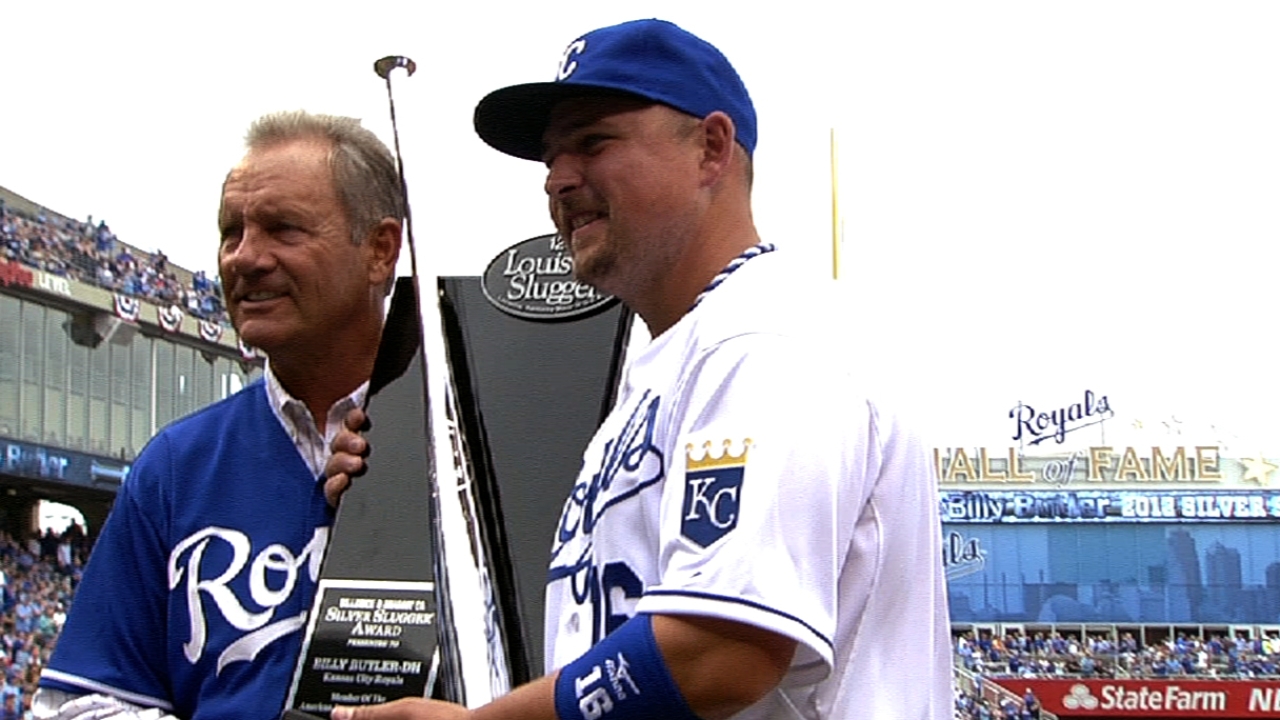 KANSAS CITY -- On April 10, 1973, left-hander Paul Splittorff threw the first pitch in the new Royals Stadium. He went the distance in a 12-1 victory over the Rangers.
Splittorff, a Royals Hall of Famer who died in 2011, was represented by his family -- including his wife, Lynn -- as the 40th anniversary season of the stadium, now known as Kauffman, began on Monday, against the Twins.
Splittorff's son, Jamie, threw a ceremonial first pitch -- a right-handed strike -- to John Mayberry, who hit the first home run in the stadium.
The Splittorff family was surrounded by Royals and Twins players plus a gathering of 27 ex-Royals players and staff, including Mayberry and fellow Hall members Dennis Leonard, Fred Patek, Willie Wilson, Jeff Montgomery and George Brett.
Another first pitch was delivered by Steve Pack, who has been a season-ticket holder since the franchise began play in 1969.
Ceremonies also included the unfurling of a field-covering U.S. flag, the release of blue-and-white balloons and a video of stadium highlights from the past 40 years.
Also prior to the game, Billy Butler received his Silver Slugger Award from Brett, and Alex Gordon received his Gold Glove Award from Rawlings.
Dick Kaegel is a reporter for MLB.com. This story was not subject to the approval of Major League Baseball or its clubs.