Moustakas, Kottaras proud of Greek heritage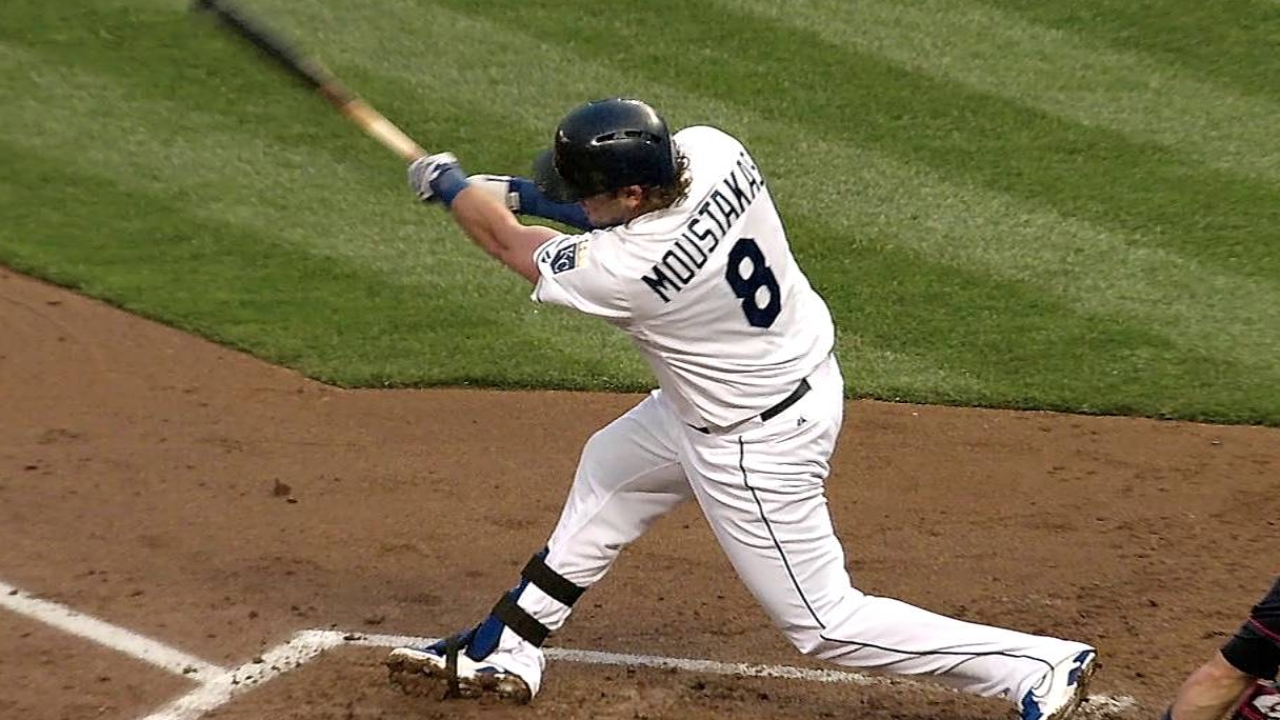 KANSAS CITY -- Third baseman Mike Moustakas and catcher George Kottaras are flying the flag -- the flag of Greece, that is.
The Greek flag is hanging above their dressing stalls in the Royals' clubhouse as they take note of their heritage.
"Moose had it in the back of his locker. He said he had one and I said, 'Pop it out,'" Kottaras said.
Kottaras' parents were born in Greece, but settled in the Toronto area where he was born. Moustakas is from the Los Angeles area, but his grandmother was born in Greece.
"I don't know how many times you've had two Greek guys in the same clubhouse on the same team," Kottaras said. "And they put us next to each other, which makes it even better."
Kottaras played for Greece's baseball team in the 2004 Olympics. Why didn't Moustakas join him?
"I was only about 14 years old then," Moustakas said.
Dick Kaegel is a reporter for MLB.com. This story was not subject to the approval of Major League Baseball or its clubs.