Royals going through batting drop-off after spring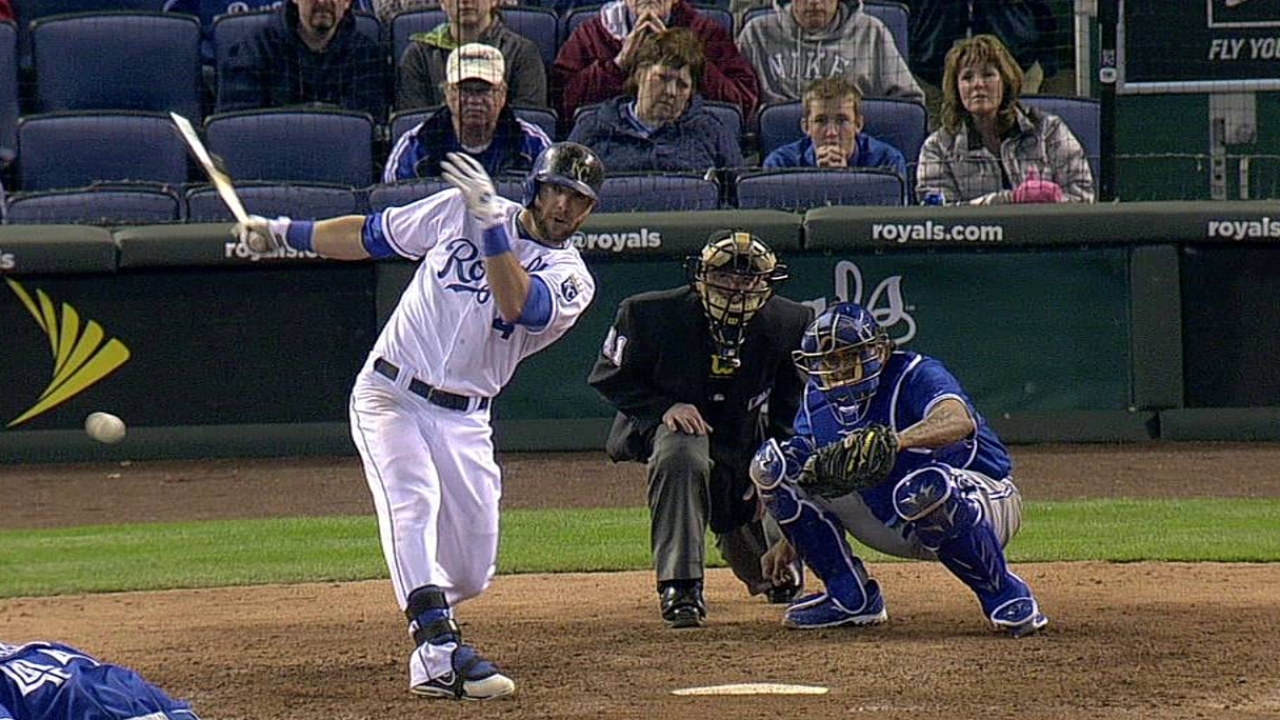 KANSAS CITY -- After dominating Spring Training with a .335 batting average, 35 points more than any other Major League club, the Royals were at a modest .266 pace after 11 games of the regular season.
That average ranked 10th in the Majors before Sunday's games. Detroit was leading at .304 after ranking 26th at .259 in Spring Training. So much for those Cactus League and Grapefruit League statistics.
"It's a different mindset for everybody. Spring Training is Spring Training, the season is the season," Royals manager Ned Yost said.
"There are a lot of differences. With professional baseball players, there's just a switch that goes off in them. When the last game of Spring Training ends and the first game of the season [begins], there's just an internal switch that [goes] 'bing.' It's a totally different competitive arena."
It should be noted that, while Yost enjoyed the firepower in Arizona, he consistently downplayed the significance of training camp stats and won-lost records.
Going into Sunday's game against the Blue Jays, his Royals had just two regulars over the .300 mark -- left fielder Alex Gordon at .370 and second baseman Chris Getz at .303.
"Your hope is that maybe you have three or four, or maybe even five guys going at one time," Yost said. "When you've got nine guys going, you're going to be rolling, you can put together a pretty good winning streak if you've got nine guys going. Ideally, you want to have four or five going, but right now we've got two or three. But it's just a matter of time till it flips around and then, boom! It can happen any minute."
The regular season, of course, encompasses an entirely different atmosphere in the weather, playing fields and the stakes involved. And the hitters are seeing top-drawer pitchers, not Minor Leaguers or hangers-on, throughout a game.
"Every team's got good pitching. It's not going to come in here and be a cakewalk," Yost said. "You're going to have to battle and scrape and scratch every single day. But we're in a position this year where we're going to be in contention for those games to scrape and scratch through, because we've got the pitching to match it."
Dick Kaegel is a reporter for MLB.com. This story was not subject to the approval of Major League Baseball or its clubs.