Smith earns one-day promotion to add bullpen depth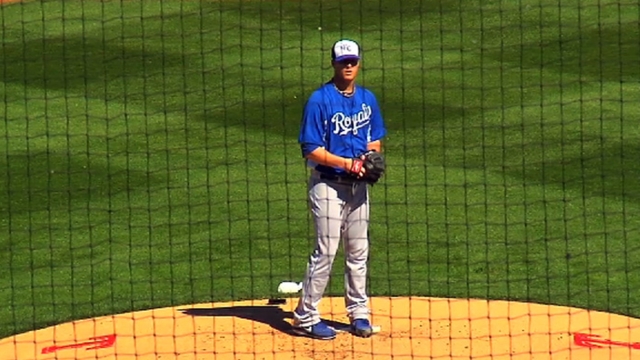 BOSTON -- Left-handed pitcher Will Smith will be the Royals' 26th player for Sunday's day-night doubleheader against the Red Sox.
Major League rules permit an extra player to be added in the event of a doubleheader. Smith will give added depth to the bullpen for the day.
Smith has made three starts for Triple-A Omaha, last pitching on Tuesday. He is 1-1 record with a 2.81 ERA, and in 16 innings for the Storm Chasers, he has 23 strikeouts against just six walks and has given up 17 hits.
Both games will be televised by Fox Sports Kansas City.
Game times are 12:35 p.m. and 6 p.m. CT. The twin bill makes up for the game postponed on Friday night because of the Boston manhunt.
Dick Kaegel is a reporter for MLB.com. This story was not subject to the approval of Major League Baseball or its clubs.