Mendoza returns to Royals' rotation on Wednesday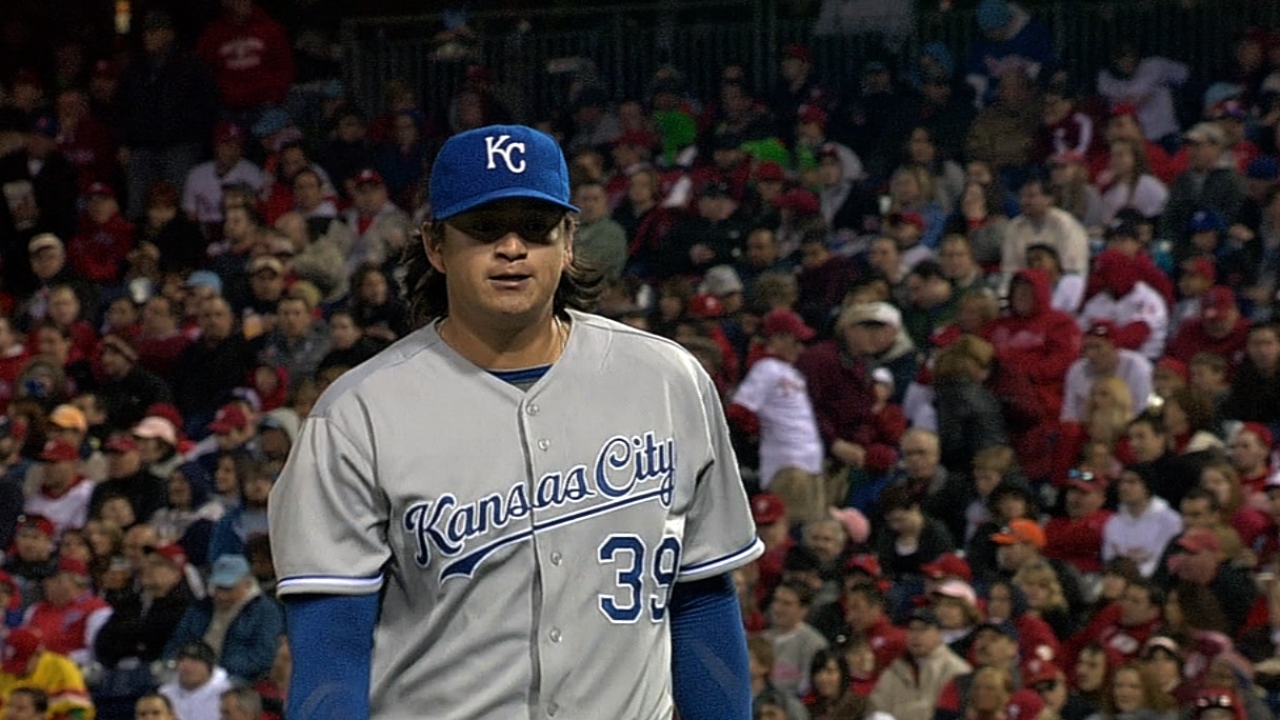 BOSTON -- Right-hander Luis Mendoza will return to the rotation on Wednesday night, at Detroit. He was skipped in the last go-round because of open dates and hasn't pitched since April 12, when he made his second start.
Mendoza, whose return was facilitated by Sunday's doubleheader against the Red Sox, has a tough matchup ahead, as the Tigers will start Justin Verlander.
"We were going to bump Mendoza if we didn't have a doubleheader," manager Ned Yost said.
The day-night twin bill was just fine for the Royals, who aren't scheduled to return to Boston this year.
"We don't want to come back here on an off-day, fly in [just to] play a game," Yost said. "Play 'em while we're here."
Prior to the doubleheader, the Royals had played just three games since concluding a homestand last Sunday, and had played only 15 games in 20 days.
"I don't even feel like we've played that," Yost said.
Dick Kaegel is a reporter for MLB.com. This story was not subject to the approval of Major League Baseball or its clubs.