Royals have pitching to thank for position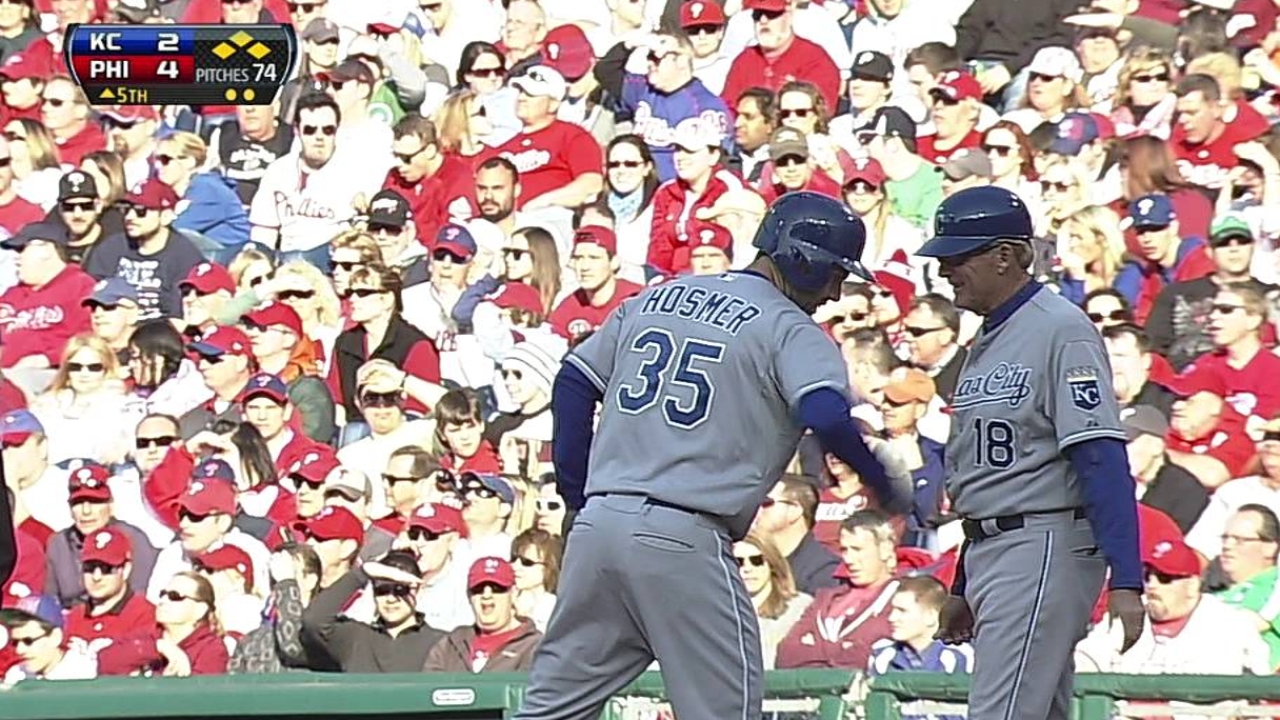 BOSTON -- Entering Sunday's doubleheader, the Royals were percentage points ahead of the Tigers in the American League Central despite ranking 12th among 15 AL teams in runs scored.
"We're in first place and haven't even gotten going offensively yet," manager Ned Yost said. "But the pitching is carrying us right now, and there'll be times when the offense will carry us."
In the first game of the twin bill at least, he stayed with Eric Hosmer as his cleanup hitter, with Billy Butler in the third spot, even though both were sputtering at the plate.
"Trust me, I've been thinking about the lineup the whole time and just really hate moving guys around from game to game," Yost said. "I think, ideally, if Hoz is Hoz, he fits best in the [three-hole] and Billy in [fourth]. But we're not there yet, so we're just going from game to game and hoping for a big hit. ... Really, each individual hitter sets his spot in the lineup by his production."
Dick Kaegel is a reporter for MLB.com. This story was not subject to the approval of Major League Baseball or its clubs.