Gordon takes blame for collision with Cain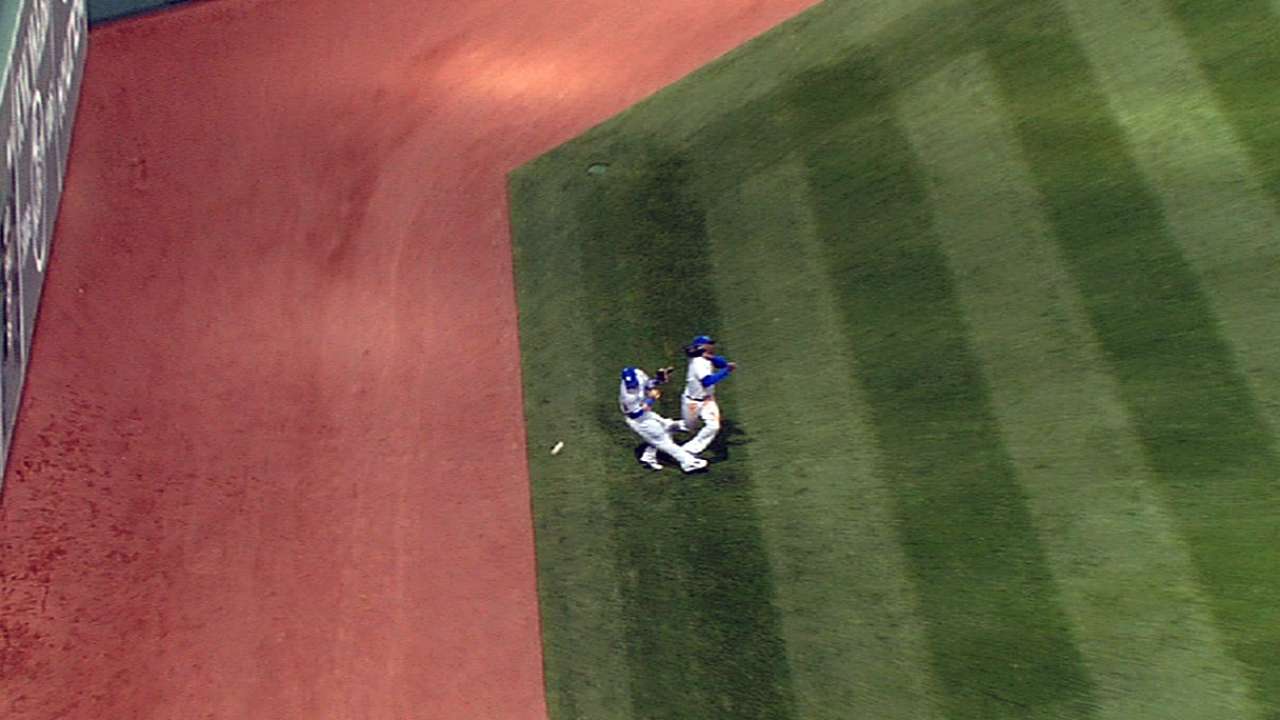 BOSTON -- Alex Gordon and Lorenzo Cain escaped injury, but they also missed the baseball in a collision during the Red Sox's fourth inning of Sunday night's 5-4 Royals victory.
They were converging on Mike Carp's fly ball, when they bumped into each other in left-center field and the ball fell safely. Carp reached third base and Gordon was charged with an error.
"This is probably the loudest stadium I played in for a while and we're just doing our best to communicate out there. But we've got to continue to talk and get better at it, because that just can't happen," Cain said.
"We both were calling it. He didn't hear me, I didn't hear him so we ran into each other."
Gordon, who has won Gold Glove Awards as the best American League left fielder the last two years, took the blame.
"He has responsibility, so I need to get out of the way," Gordon said. "I need to look to make sure he's coming. It's one of those in-between balls that we've got to clean up, and we will."
Carp wound up stranded at third base as Jeremy Guthrie retired the next two hitters.
Dick Kaegel is a reporter for MLB.com. This story was not subject to the approval of Major League Baseball or its clubs.