Struggling Moustakas works on issues in early BP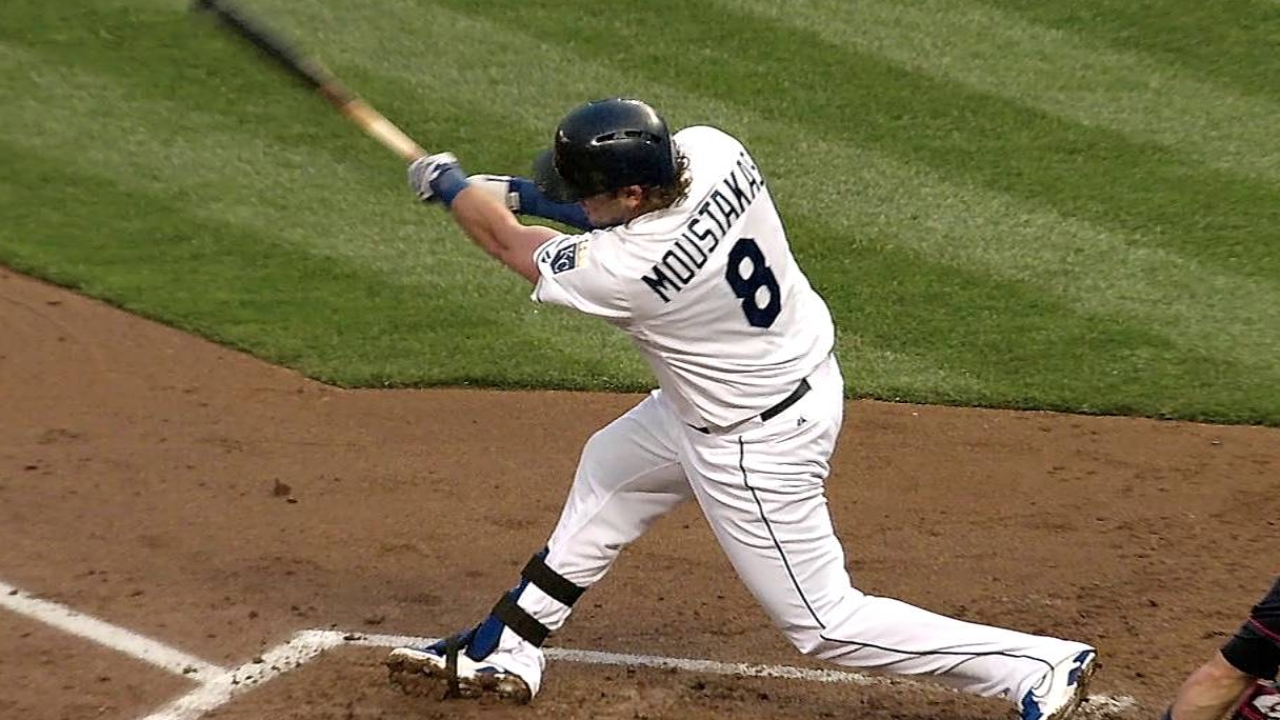 DETROIT -- Is Moose about to get on the loose?
Royals manager Ned Yost believes so.
Mike Moustakas entered Tuesday's series opener in Detroit with a .158 average after going just 2-for-19 on the first five games of the Royals' eight-game road trip. He had a grand total of one RBI for the season.
The problem, according to Yost, is that the left-handed-hitting Moustakas' front foot is "drifting" on his swing, coming forward too soon.
"When you get out in front, you've got nothing left to drive your hands through with," Yost said.
So, several hours before the opener against the Tigers, Moustakas was hard at work.
"We spent a lot of time in the cage today. Went out for early BP. Looked much better," Yost said. "But when you start drifting, it's a habit. When you're hitting or pitching, it's all a repetition of good habits."
Moustakas, though, has a bad habit going.
"You've got to break that habit and get back to staying behind the ball," Yost said. "He did it really, really good in early BP today. I mean, he was driving the ball into seats, driving the ball into gaps, driving the ball to deep center, just barreling up balls really well. And it may take a few days before he gets the feel of it in a game, but he's definitely on his way to getting there."
Moustakas thinks so, too.
"It feels good. I made a couple of changes, so yeah," Moustakas said. "I was definitely drifting, so stop drifting was the adjustment we made. I'm getting there."
Dick Kaegel is a reporter for MLB.com. This story was not subject to the approval of Major League Baseball or its clubs.