Bumped again, Mendoza returns to bullpen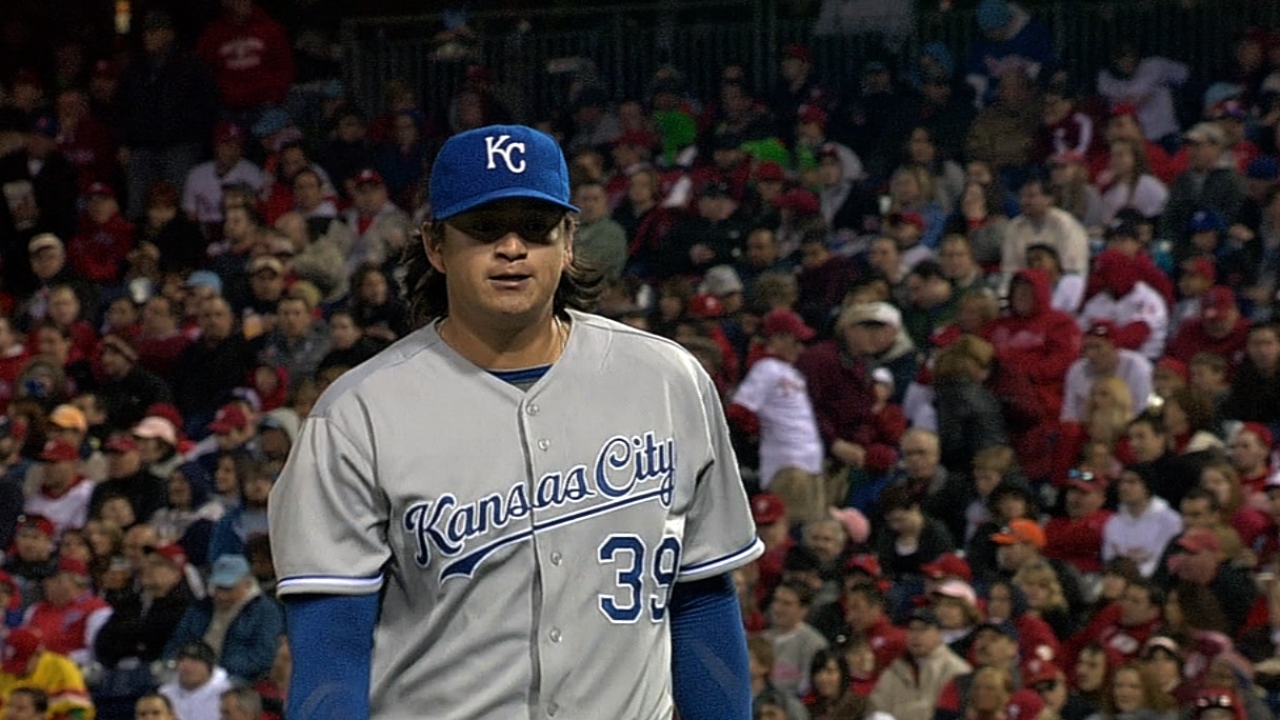 DETROIT -- Bumped again.
That was right-hander Luis Mendoza's fate when the Royals' scheduled game against the Tigers was postponed by rain on Tuesday night. The game will not be made up during this series, reducing it to two games and pushing Mendoza, the No. 5 starter, out of the rotation once again.
An abundance of off-days prompted manager Ned Yost to skip Mendoza in the last turn of the rotation so the front four in his rotation could be kept on a regular routine. That's the life of a fifth starter. He last pitched on April 12.
"Of course I want to pitch, I want to play," Mendoza said. "Now with the off-days and the rainout, I've just got to take it easy and just wait for my chance to pitch."
Mendoza had spent his down time in the bullpen, on call if needed, or in the dugout, just cheering. He'll be on call for relief on Wednesday night, too. Then he'll go back to preparing for his next start, which would presumably come Monday at home against Cleveland.
"When I get the chance to pitch again, I want to do good," he said. "So I've just got to be ready, keep working. Maybe [Wednesday] I'll get to pitch as a reliever during these days before my start."
Cold weather has been the norm this spring and it's likely to be in the low 40s by first pitch on Wednesday. If Mendoza does get into the game, that could be a detriment to the sinkerballer as he grips the leather.
"Especially for me, because I use no seams for my sinker, I need to feel it," he said. "If I grab the seams, it hurts my fingers sometimes. I've had problems with blisters before, so that's why I go between the seams, and when it's cold, it's harder to grip it."
When there's moisture on the ball, that helps, and there's a very good chance of rain again on Wednesday night. Regardless, Mendoza is eager to get back into action, even if it's as a reliever.
"I'll be ready," he said.
Dick Kaegel is a reporter for MLB.com. This story was not subject to the approval of Major League Baseball or its clubs.